A few hours ago, Jungkook "knock knock" fans through his broadcast on Weverse Live. And of course, he spends some of his free time talking with ARMYs.
During the broadcast as usual, Jungkook shared many interesting stories and also answered some questions from fans. In it, there was a remarkable question from an ARMY whether Jungkook knew that actor Shim Hyung Tak's wife looked like him.
Jungkook was quick to give his reaction and it delighted fans. Here is a moment that captures Jungkook's special reaction to this:
To start this iconic story, it must be remembered that the first time actor Shim Hyung Tak's wife appeared in public and impressed the au∂ιєnce with her resemblance to Jungkook. It was on April 10 when Touch Your Heart actor Shim Hyung Tak and his fiancée appeared together on the program Romantics Of Chosun.
Shim Hyung Tak's wife is Hirai Saya and is from ̾j̾a̾p̾a̾n. The actor's fiancée doesn't work in the entertainment industry and is 18 years younger than him. The age gap between the couple surprised many viewers.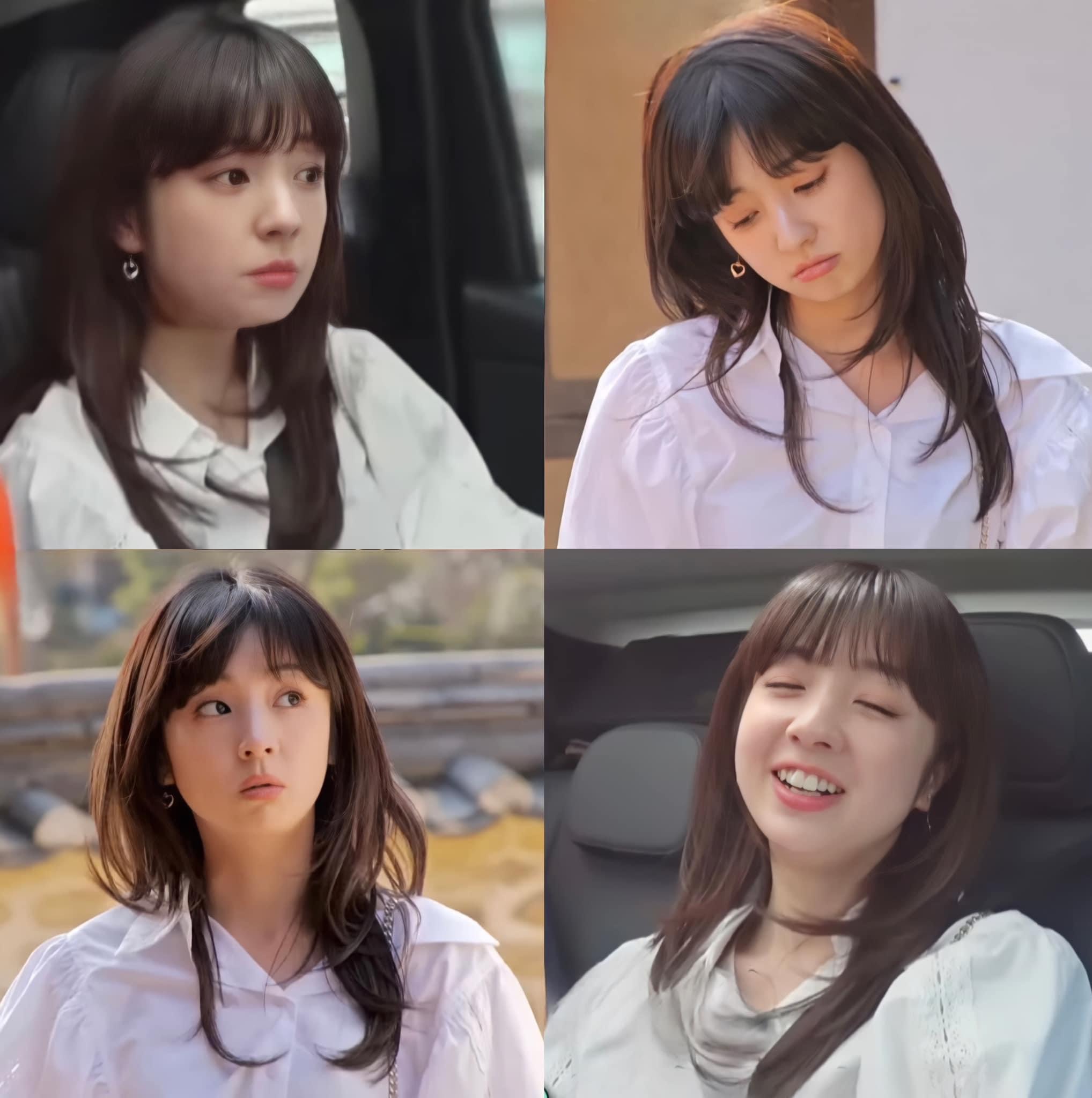 But most notably, as soon as she appeared on the show, the name Hirai Saya suddenly became viral all over the internet because her appearance was very similar to Jungkook. In the images recorded from the program, it can be seen that Shim Hyung Tak's fiancée has a lovely and cute appearance.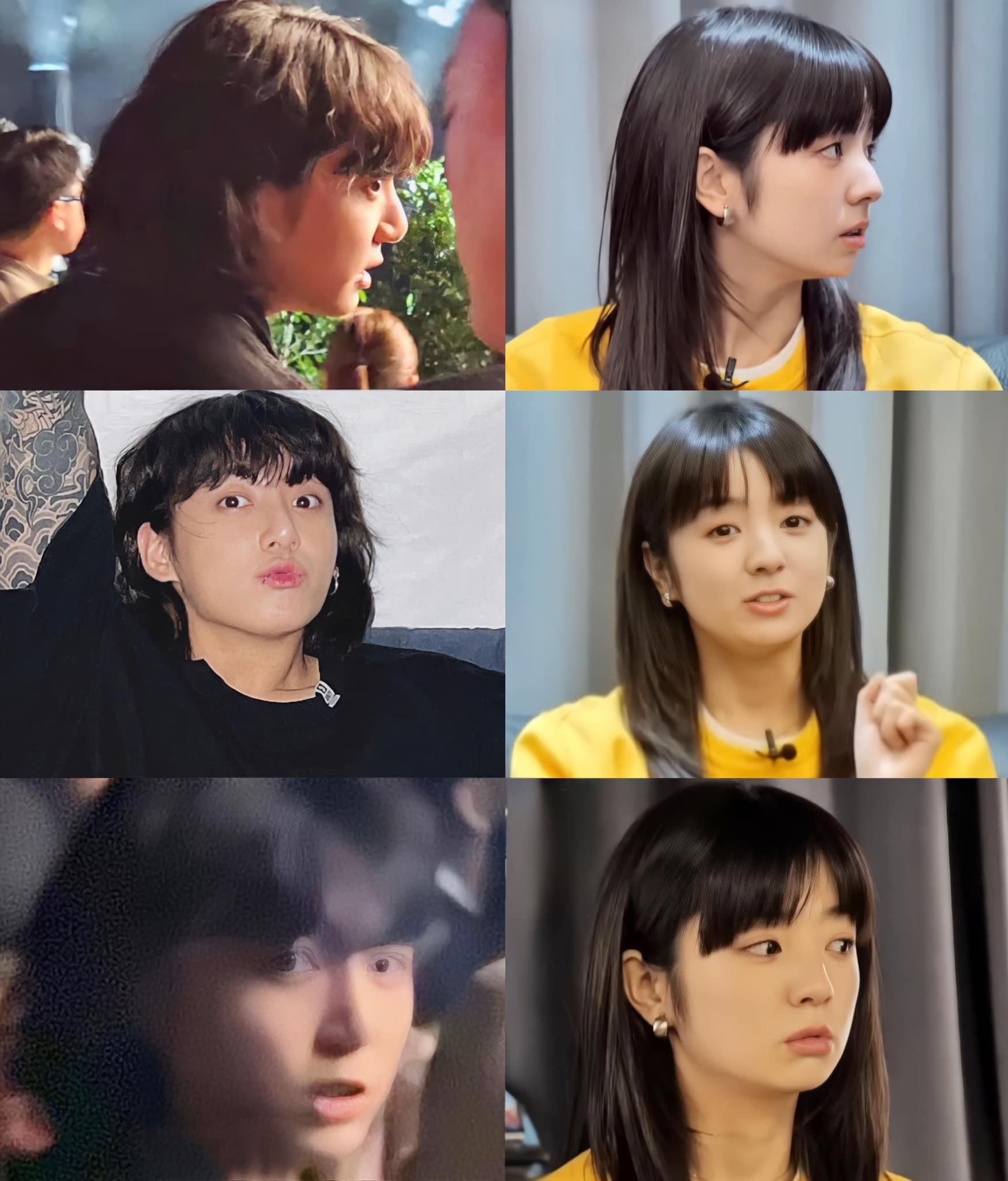 In particular, Hirai Saya's big round eyes and small face make many people think of Jungkook when he first debuted. The two also have many similar facial features such as small noses and overall harmonious faces with a smile like a rabbit.
Netizens then stirred for a very long time when the episodes of the show aired because Shim Hyung Tak's wife looked like Jungkook's twin sister:
- It's like they're twins
- Is Jungkook wearing a wig?
- What is Jungkook doing there?
- It looks like Jungkook with long hair ㅋㅋ
- You're telling me this isn't an edited version of Jungkook? ㅋㅋㅋㅋㅋㅋㅋㅋㅋㅋ She looks…way too identical..
- It looks like Jungkook's face was photoshopped on hers
- She looks so much like Jungkook when he first debuted
- Omg, this is so crazy
- I think Jungkook would be so surprised too
- I thought she looked so like him when I saw the episode
- Omg, she looks like Jungkook with long hair wig
- I was first thinking people are overreacting, but then I saw her and this is so crazy. She looks so much like him
- Nani? She looks like Jungook with longer hair
- People said kep1er's Ye Seo looked like Jungkook, but Shim Hyung Tak's fiancee looks more like Jungkook
- She looks more like Jungkook in the video
- She is legit the girl version of Jungkook
Therefore, during the recent broadcast and it's been quite a while since Jungkook last did a fan talk, ARMYs were quick to take the opportunity to ask him about this. And immediately, Jungkook showed that he knew about it because it was really hot news.
In particular, Jungkook also had a very interesting reaction when expressing his excitement when he saw a girl with the same appearance as him. He replied: "Oh I saw Shim Hyung Tak's wife (laughs). We really look alike" and his reaction is too cute.
It can be seen that even Jungkook himself is excited because the appearance of a ̾k̾o̾r̾e̾an celebrity's wife resembles him. Even in terms of age, both Jungkook and Hirai Saya are similar.
Immediately after seeing the reaction of Jungkook, fans quickly left their comments:
- Even he found it funny and kind of unbelievable. but they did look so alike, like twin siblings lol
- HE REALLY SAID THIS
- I saw it some time ago and they really be looking like twins
- He's so adorable. They both are cute
- Help he knows !!!
- MY MAN KNOWSSSSSS
- JK is watching us!
- Atleast he's happy amidst all the chaos
- We should really be aware of what we post, dude literally knows everything
- I still cant believe she's real like are we sure thats not jungkook with a wig?
- I couldn't believe it at first. They really look alike, like twins
- This is the type of ARMY discussion I want them to be aware of. This, crocheted BTS & BT21, and the memes
- This is so funny please
- How did he know ohh my god
- They have to he related somehow
- He knows and he agrees too