Well, how would you react if you woke up one morning and received a DM from user @thv? I think it's going to be a sensational message and you'd äṩṩume someone faked V or...his Instagram was really hacked right?
But in fact, there is a young singer from Iceland who has received messages from V recently and more. She shared her experience and reaction after learning that Kpop superstar BTS contacted her.
Meanwhile, fans were excited by the friendliness and made predictions about V's future ideas with the Icelandic singer:
BTS members are known to be always up to date on social media as much as their fans. From knowing the stories going on in the fan community, the news related to the group to the discovery of young, unique talents that few people care about.
BTS has repeatedly introduced and even helped talented new artists get attention from fans. In particular, the most special is V when he repeatedly shows his support for the talents that have not yet been spread. Typically, once he shared a Youtube channel called Matthew Chun with only 333 subscribers, working on the topic of memories. Soon after, this youtube channel gained attention and grew the number of subscribers 10 times or even more.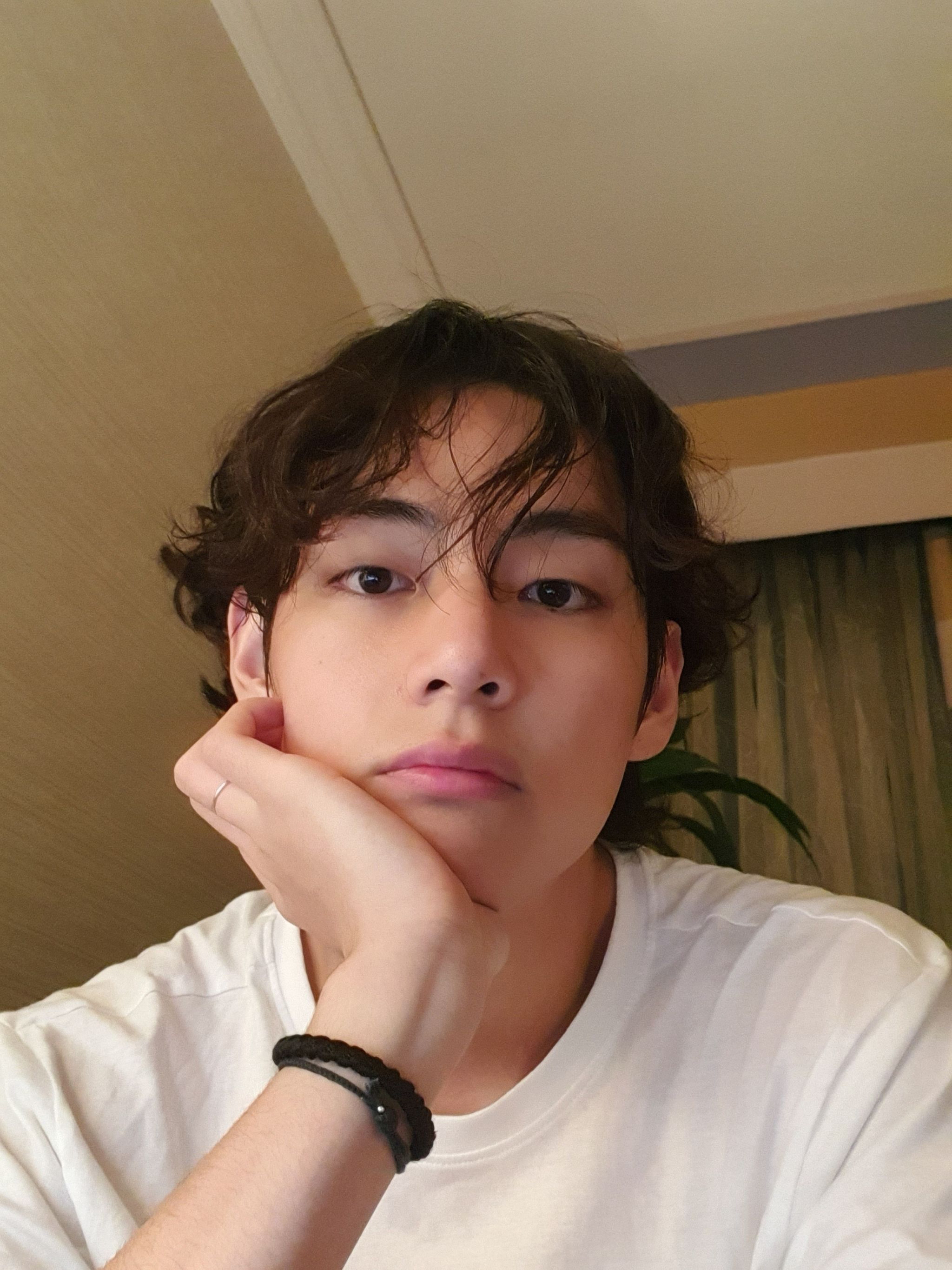 Similarly, V recently discovered another talent and even this time fans can hope for a joint project of the two. Specifically, Laufey - a famous singer in Iceland, surprised fans by revealing that V had personally contacted her on Instagram.
Laufey is known for her unique acoustic space, which she often describes as modern jazz, a mix of jazz-pop and bedroom pop. Her cläṩṩical instrumental exposure and progression in her tracks brought public attention to her work during the early years of the COVID-19 p@ndemic.
Returning to the story, in a clip currently circulating on SNS, the female singer's reaction was recorded after being texted by V. Laufey shared that V sent her a direct message on Instagram back in February, around the time she started following him, and it made her really emotional.
Although V's message was brief, it was gentle and sweet enough: a simple greeting followed by a smiling emoji. And no other way, Laufey also responded in the same way when visited by the idol.
Meanwhile, many fans believe the dialogue could be even longer but this is the only thing Laufey can show fans publicly as it is most likely related to V's upcoming album release. kσrєαn media has reported that V is preparing to release his solo album. With V actively texting Laufey, ARMYs are speculating that V's album may have a collab song with her because the message is more than just a greeting or recognition to the female artist:
Fans expressed their eagerness after Laufey revealed this:
- and when i get that tae and laufey collab...Bo0mmmmmmm
- YOU'RE JOE KING.
- we're getting ft laufey or jon Batiste on Kth1 btw
- i will cry is laufey is actually there
- I know we are excited to finally get new music from him soon but considering what's been happening lately, we should be careful with everything k-media or any other media writes. I'll be joining the hype once Tae or his label officially confirms a release date for KTH1.
- With jazz too mark my words
- IF WE GET LAUFEY ILL ASCEND TO THE HEAVENS
- woahhhhhhh i can smell it
- Gimme Taehyung #V and @laufey anytime, please. Taehyung on his saxophone and Laufey on her piano singing a jazzy song. It's gonna be legend!
- What if laufey and tae collab on his album
- I NEED A @laufey X Tae @BTS_twt COLLAB, jazz lovers need this. I beg of you both
As a lover of cläṩṩical and jazz music, it was no surprise that V expressed his appreciation for Laufey's music. The first time he publicly mentioned the artist was in 2022 when he introduced her track "Like The Movies" to a fan on Weverse.
At the same time, he also used the same song for one of his Instagram stories. Laufey also responded by thanking him and after this indirect interaction, she started following V on Instagram and this was followed by a message she recently shared.
Meanwhile, V has also repeatedly expressed his appreciation for Laufey's music, as fans discovered he's been interacting with multiple posts about her live performance on Facebook. her Instagram feed. Based on these interactions and V's messages, we can see that we have many opportunities to think of a jazz song that combines the two.
All look forward to V's first solo album with his own unique features!