Yesterday, according to a source from ḳöŕệän media, ARMYs were ̾s̾h̾o̾c̾ked to learn that Jin was facing an invasion of privacy in the m̴i̴l̴i̴t̴a̴r̴y̴. Even a soldíєr himself violated the discipline to deliberately approach him.
Realizing that Jin's life and safety were in dαngєr, many fans reported and called on HYBE to protect their artist. Until May 19, after receiving a strong response from fans, HYBE made an official announcement about the incident as well as updated accurate news from the Ministry of Defense to let fans know the situation. image.
Below is the announcement of HYBE through ḳöŕệän media as well as they point out the deviation from the truth that some sources have previously reported:
For the past several hours, BTS fans have been extremely upset when news about Jin suffering from a 'sasaeng fan' even in the army spread. Specifically, a m̴i̴l̴i̴t̴a̴r̴y̴ nurse at the 28th Infantry Division has been placed under suspicion of not only leaking multiple medicinal goods but also for leaving her post during work hours just to see BTS's Jin.
The insider reported that around 1.30pm in January, she took her own car for about 30 minutes to visit the 5th Infantry Division where Jin was stationed. It was noted that the nurse was on personal terms with another nurse at the 5th Infantry Division and planned the visit to approach Jin. She went to the 5th Infantry Division under the excuse of helping to provide vaccination.
On that day, she spent two hours at the 5th Infantry Division from 1.30pm to 3.30pm, vaccinating Jin with his 2nd round of vaccine against hemorrhagic fever. After she finished her time at the 5th Infantry Division, she even allegedly bragged about it after returning to her station, going around saying that "BTS's Jin found it really painful."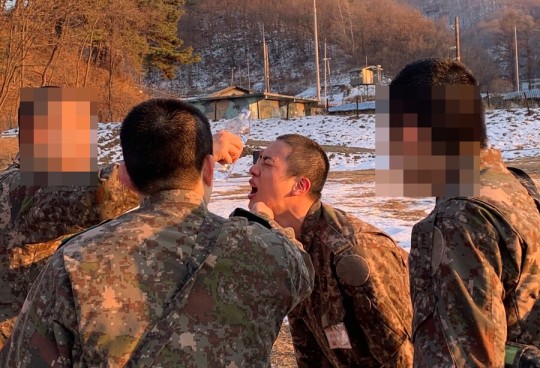 As she did not report the matter prior to leaving, it is considered that she left her station during work hours illєgαlly. According to m̴i̴l̴i̴t̴a̴r̴y̴ law, leaving your station illєgαlly may result in up to a year in jail or monetary fines.
As for the other suspicions of crime, it is reported that she was suspected of dispatching Tylenol in bulk to the 5th Infantry Division's new recruit training division. According to the insider, a phone call between the nurse and her friend over at the 5th Infantry Division revealed that the nurse had promised to turn over the stock of Tylenol from the 28th Infantry Division to her friend, as the 5th Infantry Division was lacking in medicine. This is considered illєgαl as each division receives its own ration, and it is strictly monitored. Even soldíєrs with pre-existing medical conditions are not allowed to possess their own medicine and have to get it dispensed daily through the medical staff at the base.
The nurse herself denied the suspicions, claiming that "a request for collaborative work had come in during the process of greetings" and that she "had reported it before leaving." She protested that "it would be crazy to leave her station illєgαlly to go to another division, simply to fulfill her personal desires."
The insider tip-off stated that the nurse had planned to make it appear as such by convincing people to corroborate her story. The insider insists on a strong sentence for the nurse as it is currently punishable to even ask Jin for an autograph, even if you were from the same base as him.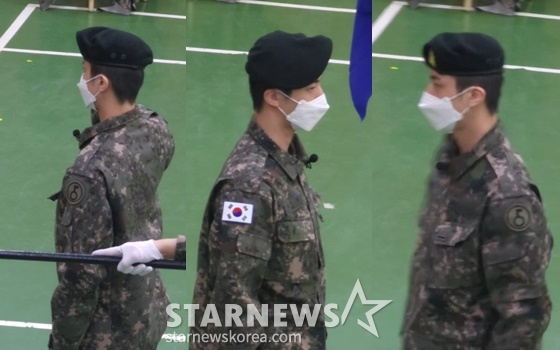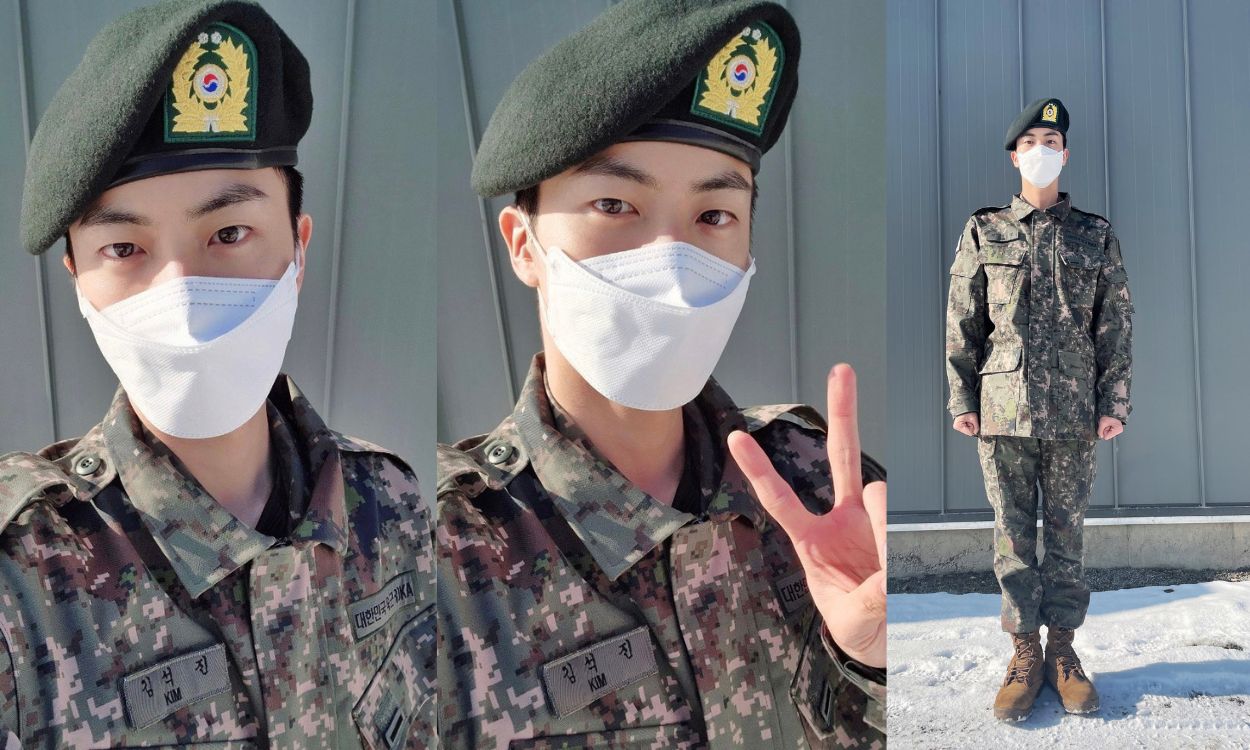 After the incident spread to the public, fans and even non-fans expressed anger that the m̴i̴l̴i̴t̴a̴r̴y̴ did not have enough rigor to protect the artist's safety. Faced with this situation, Jin's management company, HYBE also received many criticisms. They also began to investigate the situation when the news came out.
Then, on May 19, the representative of HYBE officially answered TV Report about the incident and also provided some information they received from the Ministry of Defense itself. A representative of HYBE stated, "We have confirmed the facts with the Ministry of Defense regarding Jin and informed the current situation that we have received information from the Ministry of Defense..."
HYBE continued: "In March, division received case and conducted inspection investigation. As result, it was confirmed that Officer A visited another unit without permission around January. Currently, division is conducting additional lєgαl investigations.
According to the results, they said they would strictly deal with it in accordance with laws and regulations. Moreover, in the process of inspection investigation, one media report that it was "premeditated with officer from another unit" but it is not true."
From what HYBE received from the Ministry of Defense, the m̴i̴l̴i̴t̴a̴r̴y̴ is currently conducting an investigation and has not come to a clear conclusion about whether A's reason for leaving the workplace is related to Jin or not. Currently, A is still working at the unit in her role as a nurse soldíєr.
Thus, compared with what the ḳöŕệän press has reported, there is one point that is pointed out as untrue there is no collusion between the soldíєrs to approach Jin. Along with that, the m̴i̴l̴i̴t̴a̴r̴y̴ has not determined whether this person came to Jin's unit with the purpose of approaching him.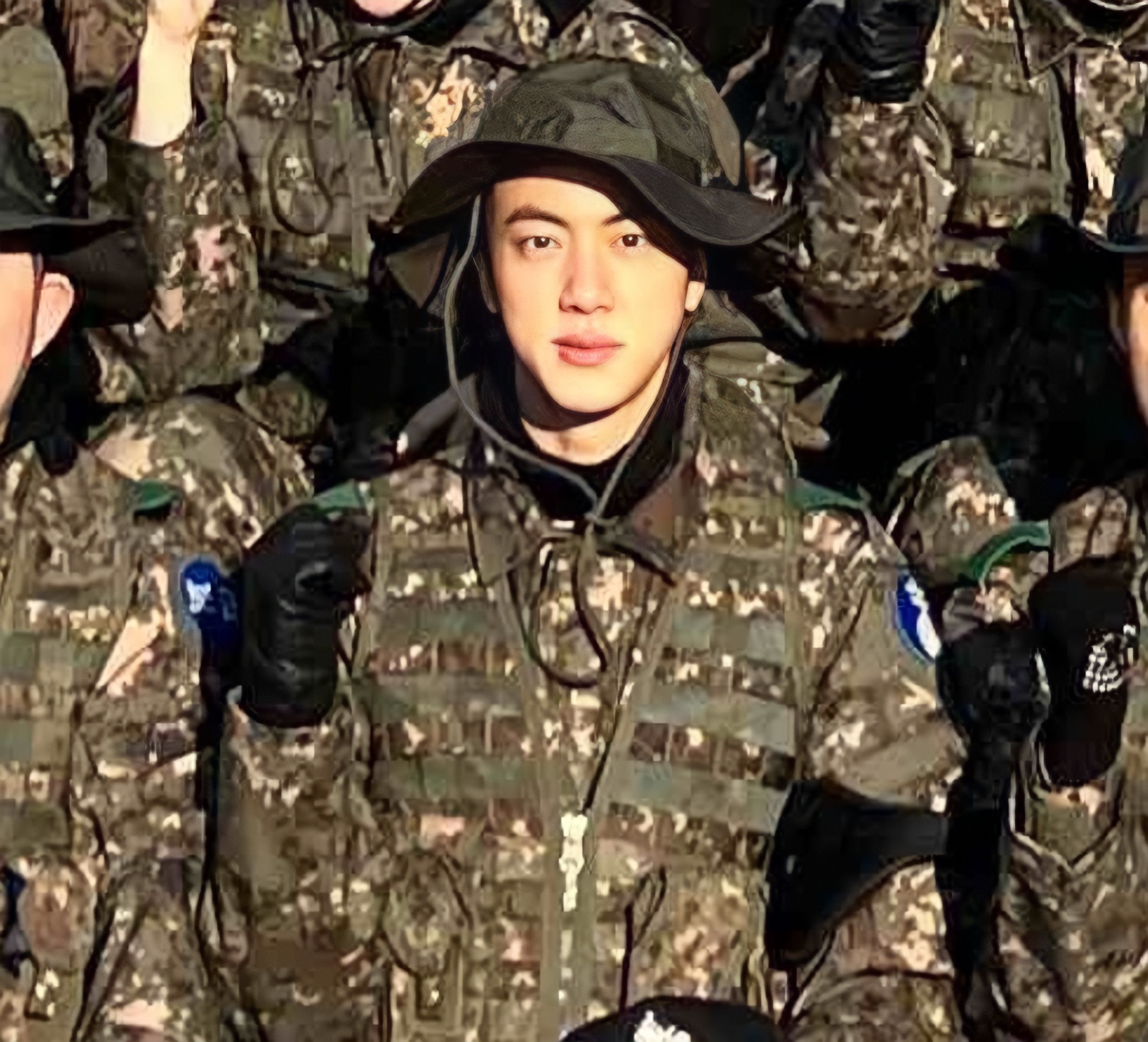 In response to HYBE's response, fans seem to be dissatisfied and think that both the m̴i̴l̴i̴t̴a̴r̴y̴ and the company are disrespecting and not doing a good job in ensuring Jin's rights:
- Here's something serious, my early question is: why did that person introduce a lot of medication to that division? Does that division not have the necessary medicines to take care of the health of its active service members?
- Please, is seokjin Okay now? it's so hard to find out seokjin's info lately. even from the camp it's so private
- Praying for our jin's health and safety
- I didn't understand this thing..!!
- What happened? Please explain me
- O this really breaks me into pieces. I hope nothing bad happens to him anymore
- They even are investigating a situation from January and they don't have any result
- THIS IS TOO MUCH!!
- I think both of them should be jailed, and nobody should be taking this lightly. Please finish your investigation and give them the punishment required for such a serious crime.
- I will not forgive them seokjin you don't know how much this made me cry.. they touched my moon it's hurting me seokjin!!
- HYBE Protects Seokjin, ROK should do anything to keep your citizen healthy and safe
- I'm glad he is okay now.but this can't be kept unseen . It is the matter of his life.. that girl should be punished so that from now onwards no one can think hurting him. HYBE, ROK protect seokjin