As one of the members of the idol group with the largest international fanbase in кσяєαn history - BTS, V always receives the attention of fans in every event and daily life. Recently, V seems to be working harder on social media as he constantly updates his work and life moments on Instagram.
Most recently, V posted a photo as well as a funny video when gathering with his high school friends. And a surprise that eagle-eyed ARMYs discovered is that V seems to have gone with his cläṩṩmates to cut and dye new hair.
Currently, ARMYs are going crazy over his newly discovered hair color:
Ever since V started using Instagram, he's been driving ARMYs crazy with everything he posts. From his beautiful, no-nonsense pictures to his bare back pictures.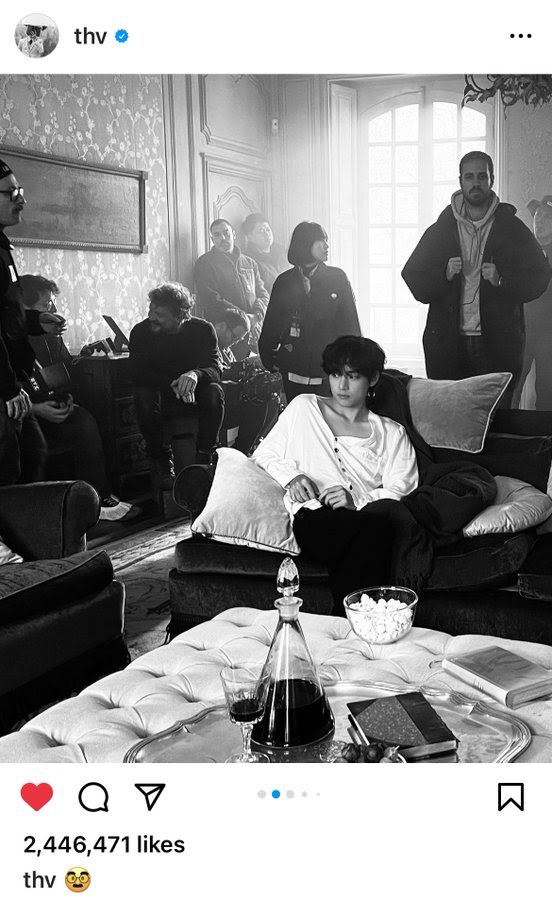 Not only that, the videos when he first woke up, the images of Yeontoan or the images of simple everyday life. Either way, they make ARMYs love because of the unique, interesting through each image that he shares.
Recently, V shared about a project he is working on and it seems to be very grand with the famous theater scene. But it seems that is not the thing that makes fans most curious because recently, V's new hair color has surprised and excited ARMYs even more.
Specifically, a few minutes ago, V uploaded a photo when he and his friends enjoyed dinner at home. The picture includes two of V's friends from high school and Yeontan sitting at the dining table, very cute.
V posted it with the caption: "Why is this person not doing (their) díєt?"
ARMYs quickly recognized V's reflection in the gläṩṩ of his room door. V was discovered to have changed to a lighter hair color and his hair was also neatly trimmed after a while he left it long and dark.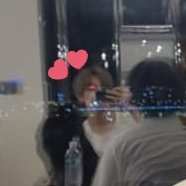 Another thing is that V seems to have gone with his friend to get a haircut because a few minutes later, V posted another funny video of his friend. In this video, V's friend in wнιтe has a very long hair and it was definitely filmed before the two went to cut and dye their hair. While the photo V posted earlier was when all 3 of them came back from the hair salon.
This refreshing change of V makes ARMYs extremely excited because it has been a long time since V has left such a bright hair color. Fans can't wait to see his new visual and hair right now:
- Taehyung might accompanied his friend to get a hair cut and then dyed his hair too & then crashed at his house to change clothes
- IS HE SHOOTING FOR SOMETHING OH MY GOD
- OH MY GOD I THOUGHT I WAS THE ONLY ONE WHO THOUGHT HE DYED HIS HAIR
- IS IT GREY SILVER OR WHAT I CANT MAKE IT OUT
- LEME THINK ITS SILVER FOR MY SANITY
- SOMETHING IS COMING ??????
- VAMPIRE TAEHYUNG ERA LETS GOO
- I'm just picturing Tae picking up Tannie and then taking his phone out like a proud father to take the pic and post it with the caption .. cuteness overload!
- Just 1 photo and 1 video, army got to thinking about his hair, really change or not, wkwk
- Am i tripping OR HIS HAIR IS DIFFERENT OMG MY TAE
- TAE'S HAIR OMG
- I-is that grey hair or am I hallucinating?
- Last time he had grey hair was DNA era … this is his apartment which he bought years later so we're winning (read: do not take this from me)
- LDOWKDOS GREY HAIR DNA ERA GOD HEARD ME
- WHAT ??? New Hair color ???