There have been many interesting stories about V's personality shared throughout the years. But that's not enough to prove his αωєsomeness. So there are stories that still need to be revealed to fans.
One of them is a story recently discovered by ARMYs after coming into contact with the bodyguard - who protected V when he attended this year's CELINE Paris Fashion Week. This story only became known when ARMYs heard it from the bodyguard when they met him again while waiting for Jimin and j-hope to go to Dior's show recently.
The story will make you sure to fall in love with a perfect artist like V:
If you remember, before j-hope, Jimin, V captured the world's attention along with actor Park Bo Gum and BLACKPINK's Lisa at CELINE Paris Fashion Week about half a year ago. V has shared much of his Paris adventures with fans via social media and seems to be living his best life.
From sipping wine while in CELINE's flagship boutique on Avenue Montaigne to taking in the city from private rooftops to attending the NAHMIAS Aftershow at Boum Boum Club in Paris, fancy dinners in atmospheric Parisian restaurants, and even a pick-up basketball game; V really made the most of his short trip.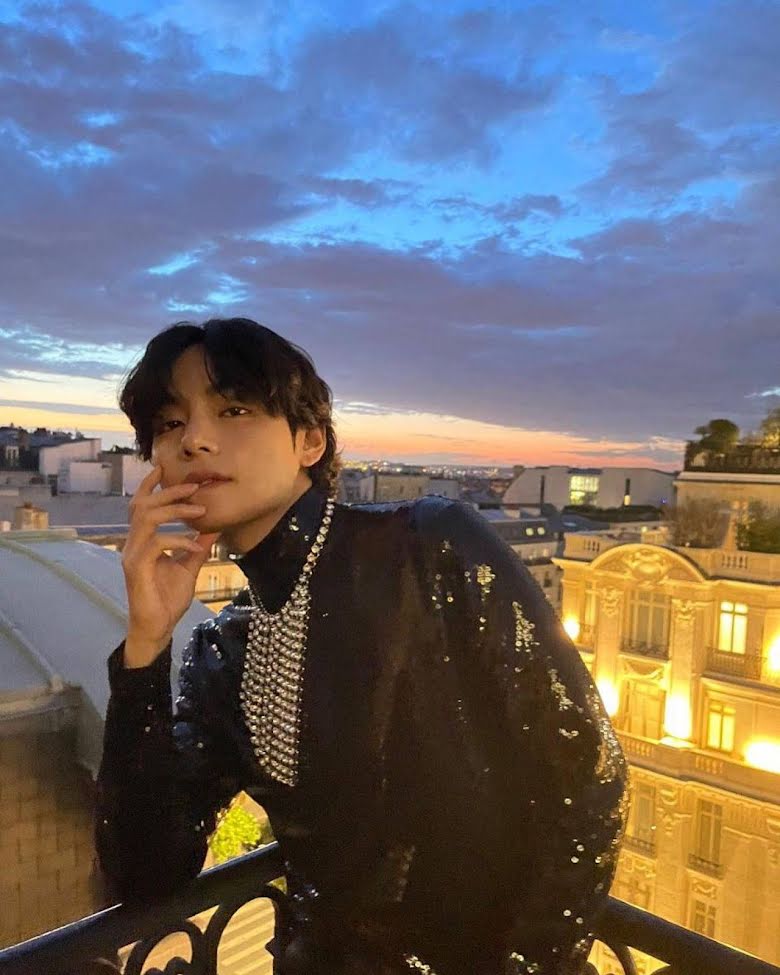 While V had behind-the-scenes fun during the trip, he also became the main event with actor Park Bo Gum and BLACKPINK's Lisa when they arrived at the CELINE Paris Fashion Week show in 2022. The three celebrities brought the surrounding area to a standstill so fans could take in every iconic moment with the famous trio.
To keep top celebrities safe, the fashion house as well as the management company arranged many bodyguards to protect V as well as two other celebrities during the trip here. But a surprise is that one of V's bodyguards later became his friend in Paris.
In particular, this bodyguard is also a companion with Jimin and j-hope in the Dior Fall 2023 Menswear Fashion Show show. An ARMY then ran into this lucky bodyguard and heard about his experience working with V before. And he just has great things to say!
The ARMY shared that they asked a random gentleman where the best spot was to see Jimin at the Dior event. That person ended up being V's bodyguard from his Paris trip last summer, which the bodyguard only revealed as he and the ARMY were discussing Jimin's appearance at the Dior show.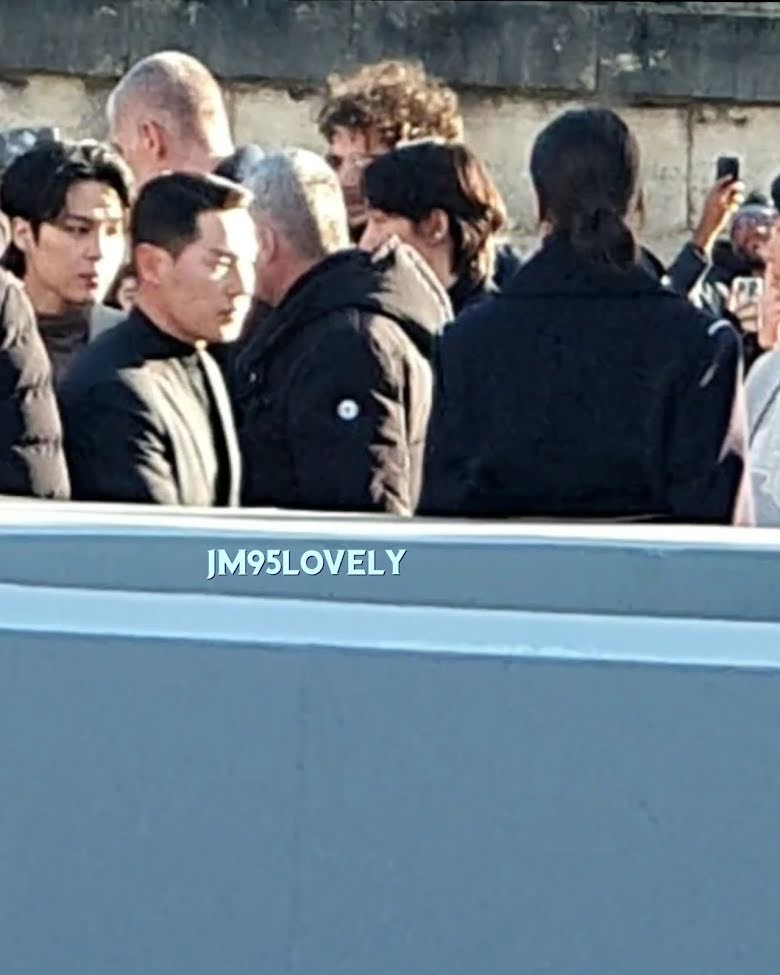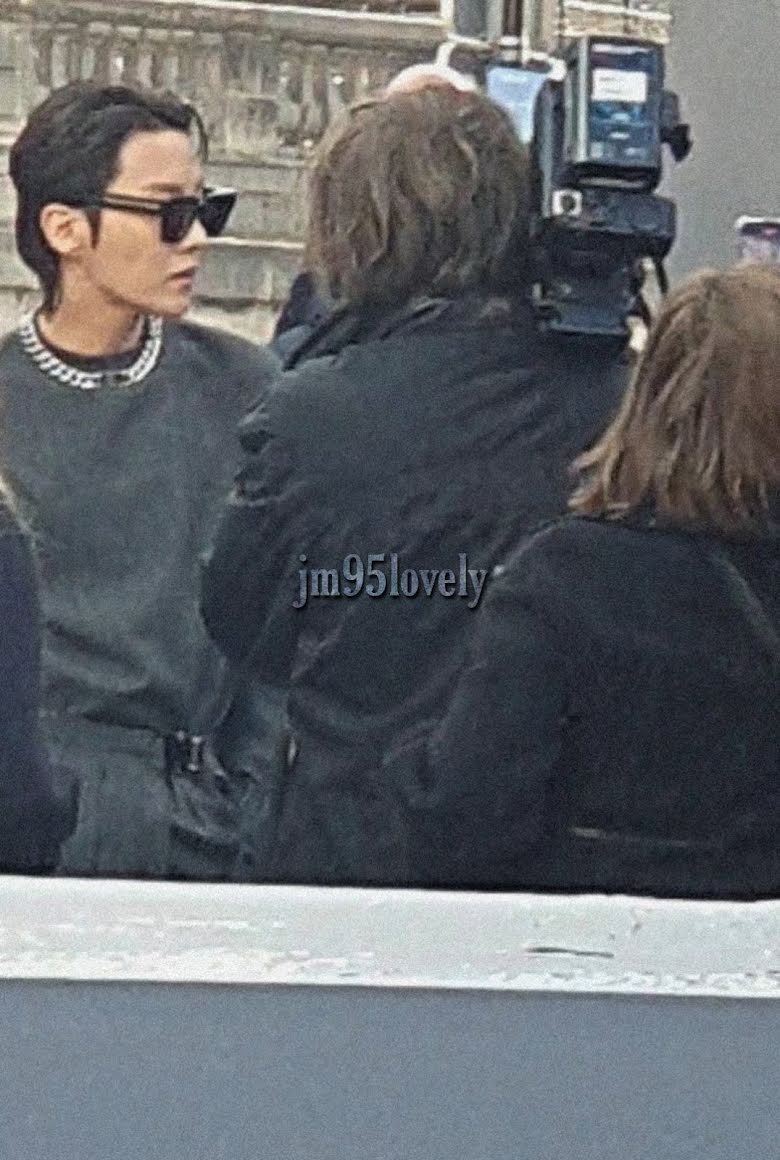 Without revealing V's personal information, the bodyguard briefly stated that V was very kind to him and laid-back, and the bodyguard even had three pictures taken with V and Park Bo Gum.
Specificially, the ARMY told that: "So basically I talked with the guy who was Taehyung's bodyguard, I didn't know who he was until I mentioned that I was there to see Jimin. And then he told me he had "V" as his client. Apparently, Taehyung was really really sweet. He even asked his bodyguard to take pictures with him and said bodyguard showed me three selfies they took together.
He also asked to take pictures with him and Park Bogum and they took two pictures all three of them tgt. PLEASE THE PIC IS SO COOL. He said Taehyung was really chill. He told me about how it went for the Celine show cos he didn't leave through the same exit as Lisa. There were two many people and Lisa didn't mind that much. Neither did Tae. But then the motorcycle driver helping him texted saying.
There was a side entrance with almost no-one there. So he took Tae and lead him there. It was so cute how he mentioned that Tae was really pleased, walking hands in his pockets. Then we just talked about his job and mine.
Some people are getting mad so lemme say this once : //I// asked him how working with Tae was. He just mentioned that he worked as his bodyguard after I said I was waiting for Jm so obviously I got interested. He loves BTS. He knew Jin was in the army and stuff like that.
He was very respectful. And didn't boast about it. He didn't make the first move, I did cos I wanted info to have a good spot to see Jimin. And thanks to him I did. So yeah. If you wanna get mad, I'll make another thread about some ppl who should get cancelled".
As the bodyguard's kind words about BTS's V circulated, ARMYs pieced together moments from V's trip to Paris that became even more endearing.
From the pictures shared on V's Instagram story in June, fans spotted the bodyguard among the players in the pick-up basketball game.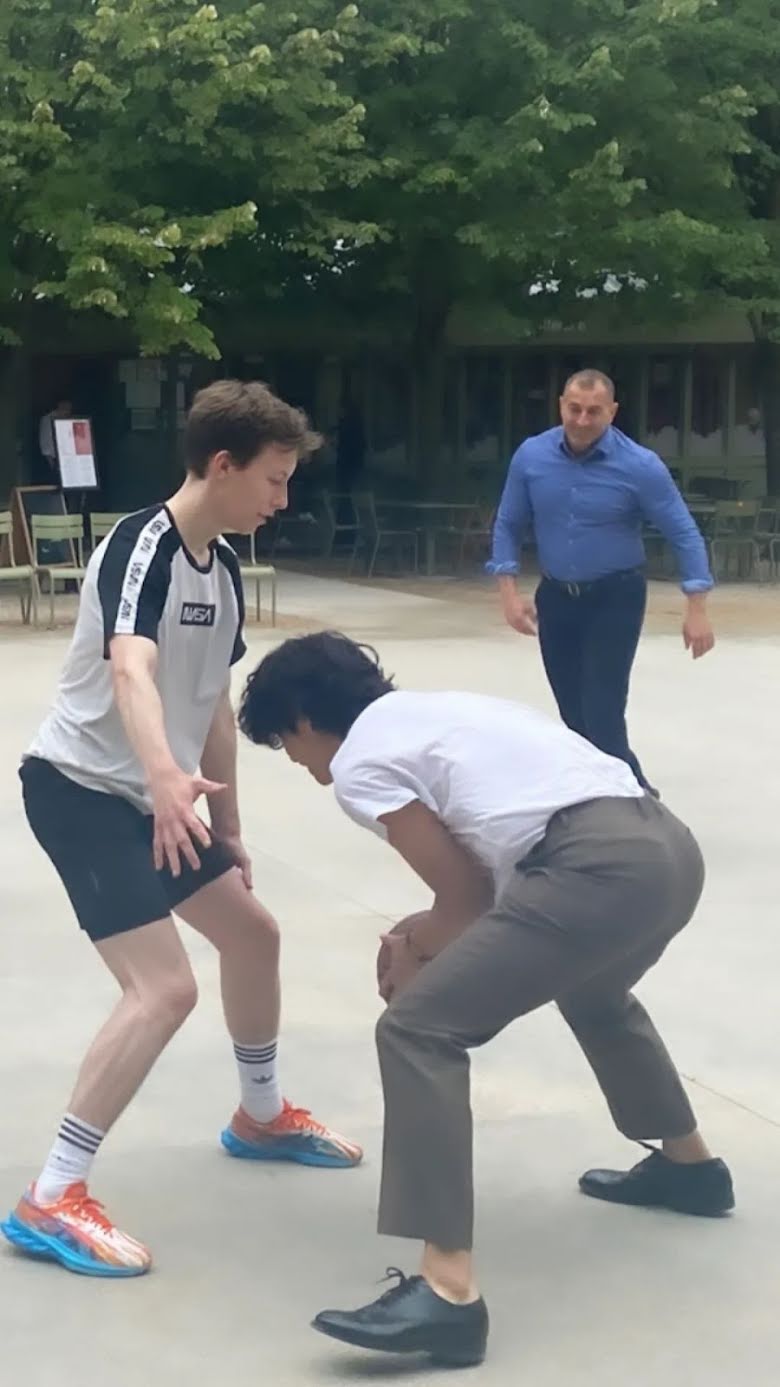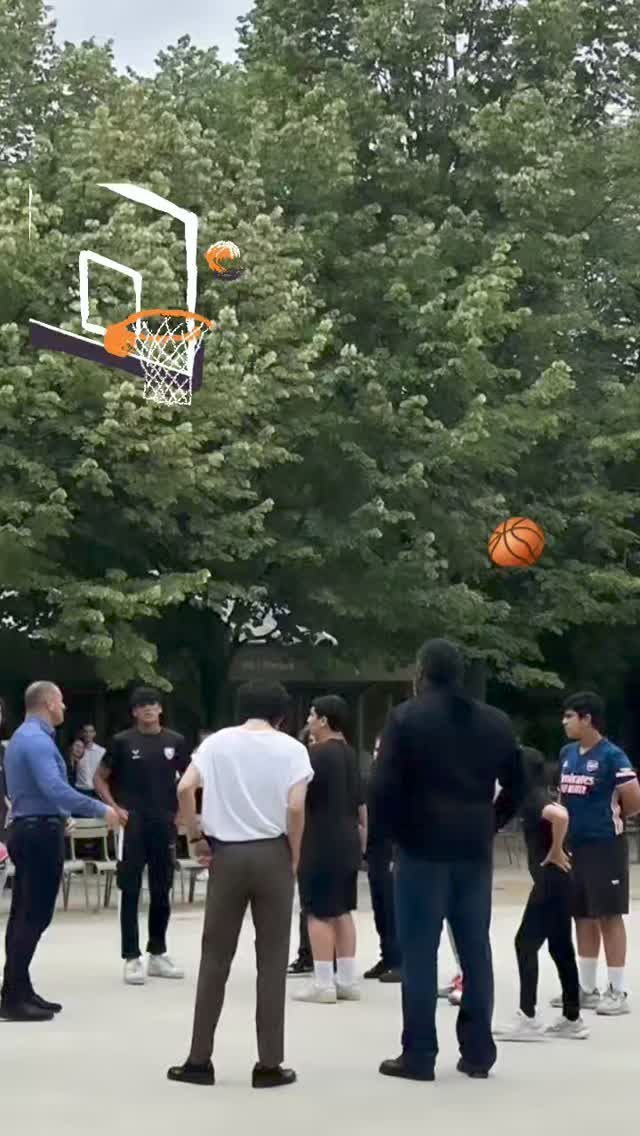 The two widely smiled as they enjoyed a casual afternoon in Paris. Fans also pointed out another sweet moment as V parted ways with the security team ahead of his private flight home to ḳöŕệä.
Fan-taken videos showed BLACKPINK's Lisa waving goodbye to fans through the airport doors; shortly after, BTS's V and Park Bo Gum also entered the lobby and turned around when they saw a familiar face.
It was the bodyguard, who Park Bo Gum and V warmly hugged before they went to their plane.
Fans loved to hear that the bodyguard had only fond memories of his time working with BTS's V, and were happy to see V was able to enjoy his trip to Paris with a friendly companion!