Jungkook recently returned from Qatar after a historic performance at the World Cup opening ceremony, where he performed the track "Dreamers." After an amazing performance, the music video for the song was recently released and gained praise from ARMYs.
Even before the video was released, ARMYs in Qatar shared images from the filming of the shoot the last time he was in the country in October. They even shared their lucky interactions with the idol during filming as he was moving around the set.
Well, it seems like it isn't just ARMYs who were amazed by Jungkook in Qatar. Recently, staff who worked with Jungkook during the shooting have been sharing the idol's true personality.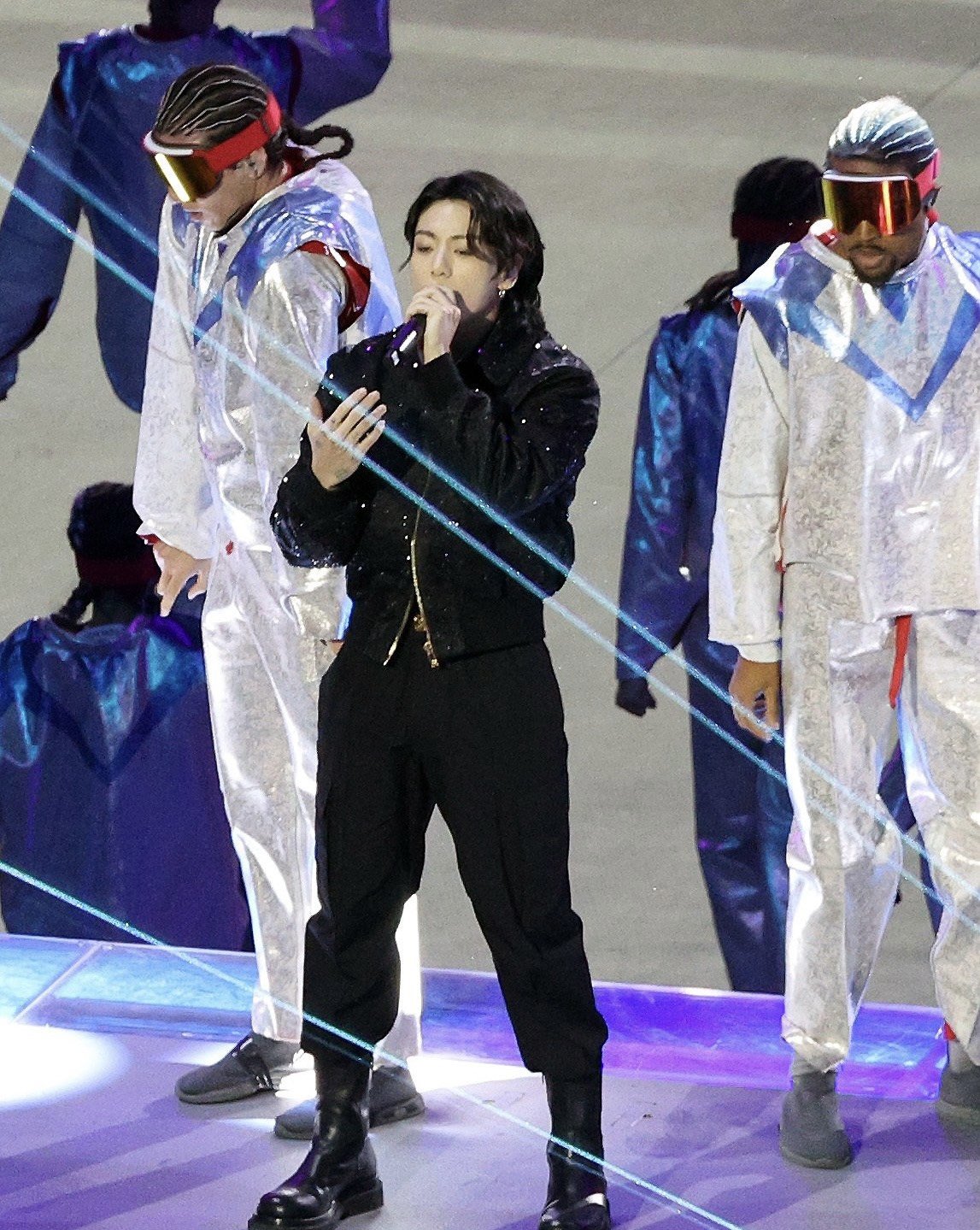 On Instagram, a dancer who was in the music video with Jungkook shared an anecdote about the idol. In the post, he explained that when the dancers were rehearsing that particular scene on their own, Jungkook came out to watch them and had the sweetest reaction.
Dancer Gian Benzon wrote on Instagram that: "I remember this moment exactly when we were rehearsing and JK went out of his tent just to watch us rehearse and he kept smiling while we were dancing."
Another set of posts was released by digital creator Ameera, who worked with Jungkook, who was actually an ARMY. In the photos, she shared her excitement after learning she was working with Jungkook, especially after seeing the small details in his room.
Ameera then shared a photo on the set of "Dreamers," with her excitement about working with a member of the group she loved so much: "It was a dream come true to work on Dreamers MV and get to meet my favorite artist Jungkook from BTS whose music means the world to me."
In the final post, Ameera really spilled on Jungkook's amazing personality and work ethic when it came to filming the music video. Not only did she praise his work ethic but the way Jungkook treated those around him, mimicking the words of the dancer.
She said that: "He is such a performer! Watching him dance live was a dream come true. He's hardworking and wants to get it right every time. When all the dancers were leaving, he stood and waved until they left"
Jungkook showed respect to all his colleagues, staff and others regardless of their role. It is also the respect that, as he sings in Dreamers, "Respect the love the only way".
As always, despite being a huge idol, Jungkook is always polite and friendly to those he's working with, along with focusing on the task. It seems as if people never have enough nice words to say about the members when interacting with them.