BTS is known by many names: Bangtan Sonyeondan, Bulletproof Boy Scouts, and affectionately referred to by ARMY as "BANGTANNIES" or "Tannies". In addition, the group members also have many other lovely nicknames given by ARMYs or famous artists who love them as a nickname.
Since it is a bit strange for foreigners to call or write the members' names, in some cases, there are many celebrities who have worked with BTS giving themselves a different nickname. But accidentally it became a special and favorite nickname for ARMYs.
Specifically, recently, Ahmed Al baker the CEO of Katara Studios used a new nickname to call Jungkook and BTS. This made ARMYs giggle when they heard about it:
Last week, Jungkook officially made history when he became the first Korean artist to perform at the opening ceremony of the FIFA World Cup. At the opening ceremony of the FIFA World Cup Qatar, he performed the song "Dreamers" and created worldwide attention for his professionalism, talent and excitement.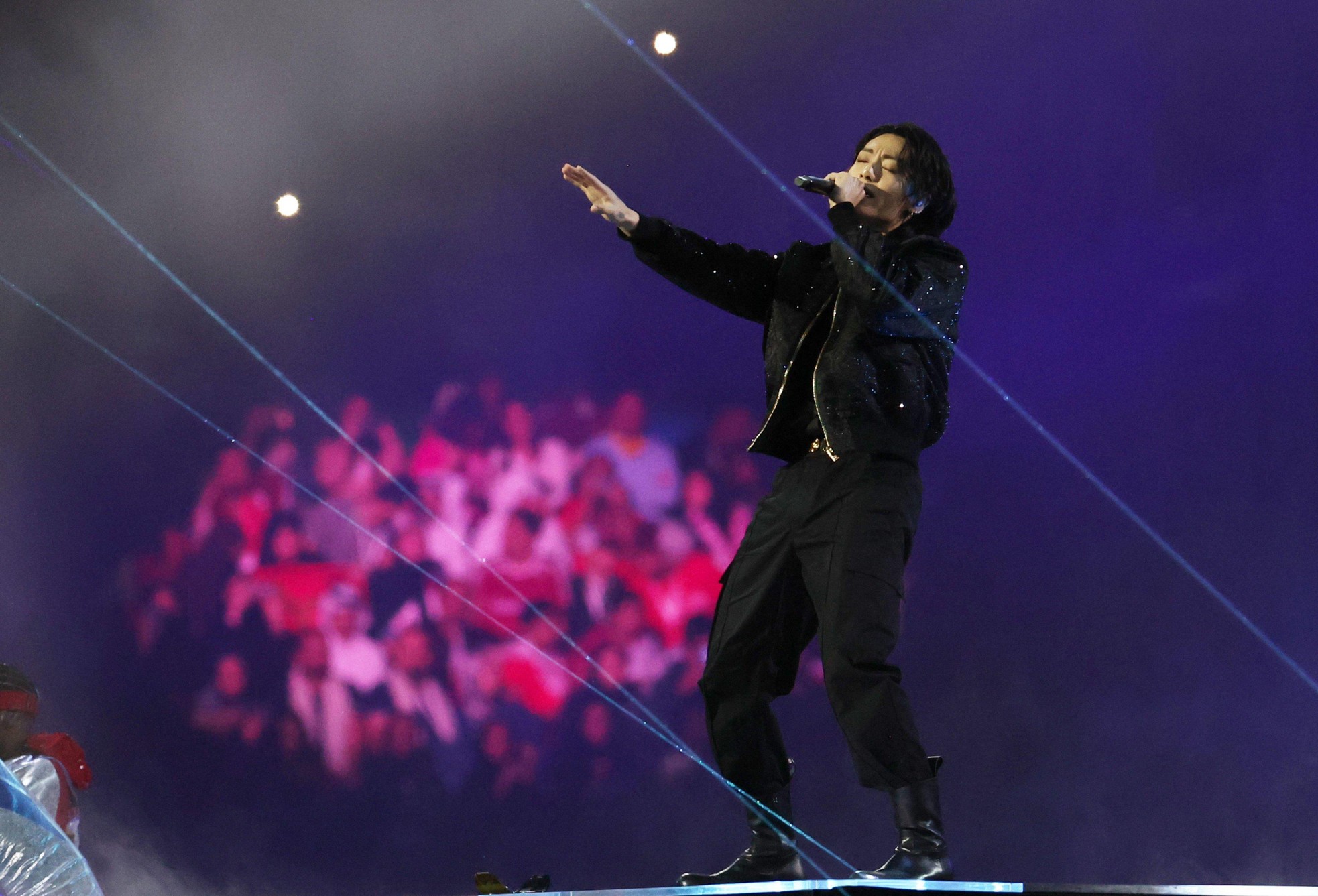 After that, many people were very curious about how FIFA got him to the World Cup and have that performance. There are even rumors that thanks to the sponsorship of Hyundai, Jungkook - who is working as an ambassador for this car company, was chosen.
However, the rumor was immediately denied and corrected that Jungkook was personally invited by FIFA to perform at the 2022 World Cup without going through Hyundai. He was chosen because he, BTS and the fandom in accordance with the criteria of FIFA and the 2022 World Cup in Qatar.
Then there were some questions about why BTS didn't show up and perform together on that stage but Jungkook alone. And in a recent interview, Ahmed Al baker the CEO of Katara Studios who was in charge of the Qatar world cup opening ceremony replied this with a cute mention of BTS and the new nickname he gave them.
He mentioned ARMY's nickname for Jungkook, "Kookie." He also mentioned the rest of BTS, but he called them "other Kookies" and why they weren't there together.
The host started to ask that: "Jungkook of BTS, The fans also call him Kookie I heard "Oh Kookie released a song". I got so many comments about Kookie. Why did you guys (the teams) bring Kookie only and not the other Kookies (he means the other members)" and he replied that: "Because all of the other Kookies have a military service".
ARMYs had never heard BTS be referred to as "Kookies" before, and they couldn't help but laugh at the new nickname for the group.
Now, the nickname "Kookies" is already catching on. So, if you see ARMYs suddenly referring to all seven BTS members as "Kookies," don't be alarmed! No ill intention or shade is being thrown; it's only a new inside joke.
But considering BTS recently collaborated with Cookie Run: Kingdom, the new nickname is kind of accurate…