Yesterday, across newspapers and SNS, the news that BTS's Jin will be enlisting in the army on the 13th of next month made the online community stir. So in mid-December, the first member of the Kpop superstar group - BTS will officially enlist in the army to serve the country for 2 years.
The news surrounding Jin quickly received a lot of attention and reactions from netizens. Besides, netizens also noticed that Jin hopes ARMYs will not gather at his training center for safety reasons.
Many netizens have left their comments and reactions to the above news:
The story of BTS's enlistment is one of the most interesting stories over the years. From whether BTS will be exempt from military service to how they will enlist and now JIn will enlist on December 13, netizens are paying attention.
On the morning of November 24, Korean newspapers simultaneously published news about Jin's enlistment on December 13 at a rookie training center in Yeoncheon. He will have 5 weeks of training here before being assigned to the official front-line unit.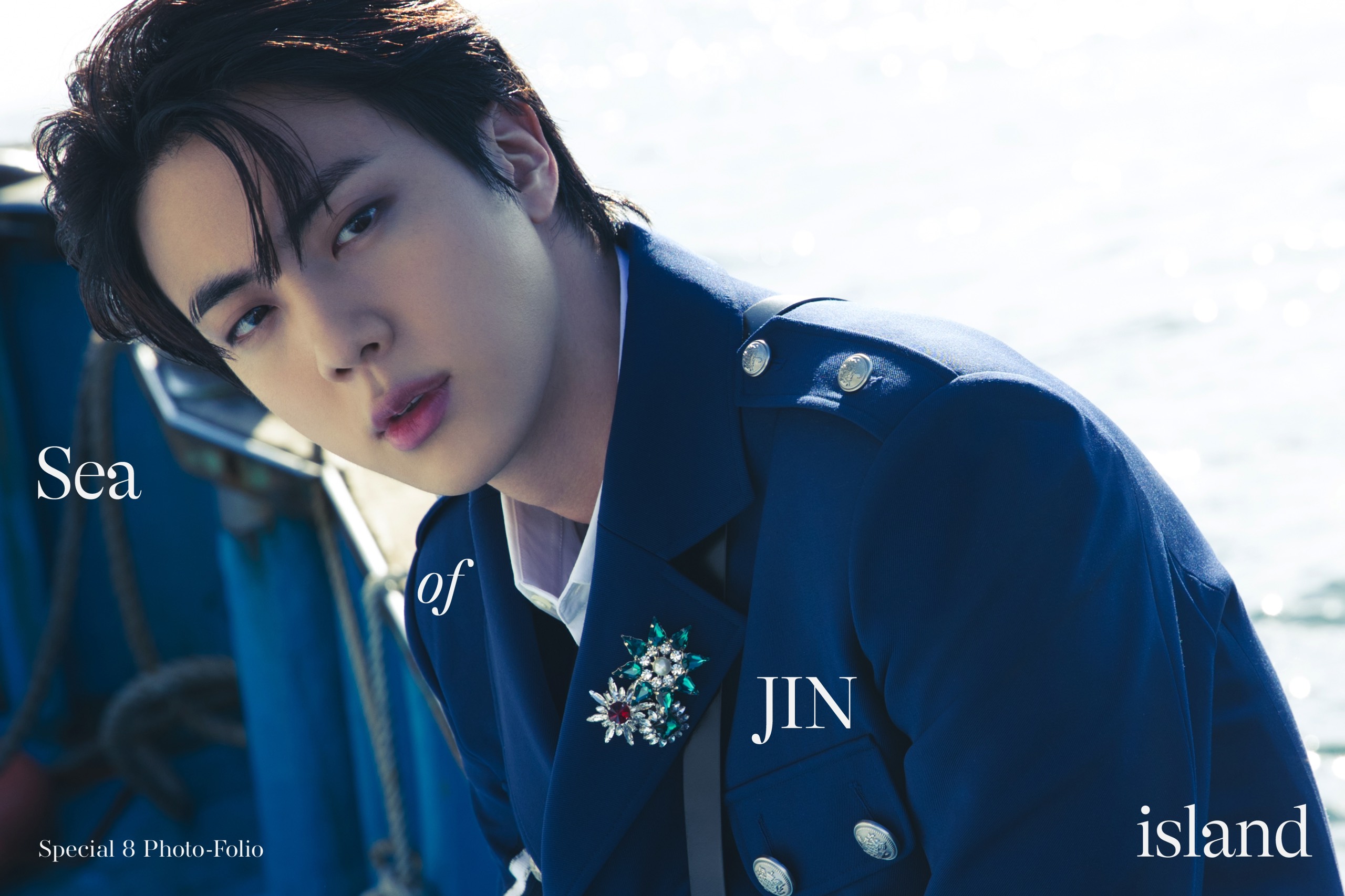 Netizens then immediately reacted to this enlistment news:
- "Come back soon. I'll be waiting for you here. Jin fighting~"
- "If I were him I'd enlist after suing all the antis and malicious commenters."
- "Jin, come back healthy"
- "It's great that he is doing his duty. I hope you stay healthy until I see you again. Good to send him off after his birthday."
- "It's a shame that he didn't get exempted."
- "What was the military insider thinking? Why would you reveal this;;;"
- "I hope it all goes well Jin. Stay safe. Army Will await news of you . We look forward to your return and reunion with your BTS"
- "I'm waiting for your comeback Jin. I love your smile"
- "time flies fast so stay safe take care of your health jinnie army's loves you!!"
- "This makes me so sad and heartbroken but I know it has to happen. I take great comfort knowing that they will be seven again"
- "Will miss his laugh when he laugh.. and be waiting for your comeback.."
After the news spread for a few hours, Jin realized the instability of the situation. He expressed on Weverse that his enlistment news articles were something he didn't want. Jin also added that because there will be a lot of relatives by his side when he enlists, he hopes ARMYs won't come to the training center because he doesn't want ARMYs to get hurt in the crowd.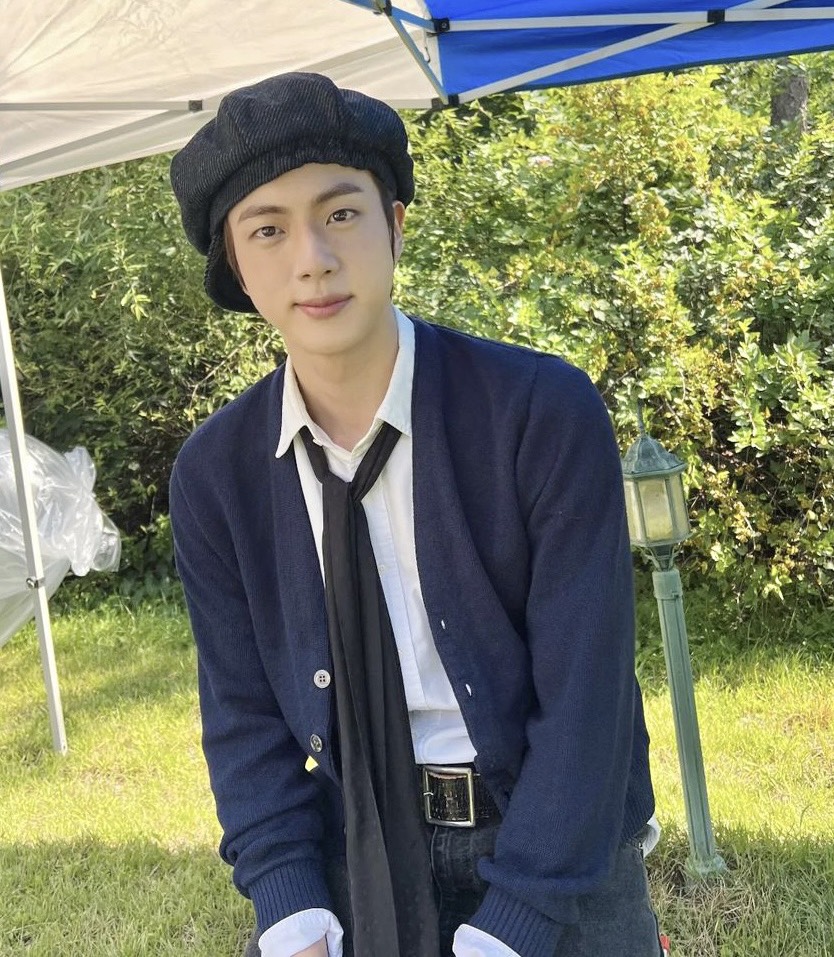 When they read Jin's request that he hopes fans don't come see him off at the training center for safety reasons, netizens can't help but praise Jin for always thinking about his fans. In addition, they also raised the suspicion that even if the fans did not come, the press and Youtubers would disturb his enlistment date:
- "I don't know why the artist himself has to take care of someone else's carelessness."
- "I'm so mad at that military insider who leaked the information. He wanted to enlist privately."
- "I have a bad feeling that there will be many reporters and YouTubers instead."
- "Please don't go there y'all."
- "Must be tough being a superstar."
- "That insider should feel responsible for what he did smh"
- "Leave him alone."
- "Please just let Jin enlist without all the fanfares. Real fans will respect his wishes. Jin fighting"
- "I feel bad for those that enlist at the same place on that day.. traffic must be bad because of the fanatic fan."
- "Unfortunately the one who leaks the info is not Jin/HYBE. Nobody wants to cause commotion in the enlistment sites whether Jin is there or not. I pray he'll get new enlistment date and can enlist in peace with his love ones"
- "This news outlet has become a joke. I'm tired of the 100 different articles regarding some BTS member. "BTS members ate in this restaurant", "BTS members went to this toilet", "BTS members hairbrush stolen", "BTS members released another song that sounds exactly like any other song"."
- "Please all fans stay away from the military base... Let him enter his military service with a calm mind and his family and brothers around him. He knows we care. He doesn't need a big send off which could arm other military cadets, family or friends... It's his personal life now..."
- "This is not surprising, they are after all his brothers and family. This is a private moment in his personal life and should only be attended by those who know him personally his true fans will respect this the safety of Jin and others around him are important. So with that in mind and for Jin's peace of mind stay away and give him his time to say goodbye to his Family without worrying about being trampled by fans. Jin your ARMY loves you and will be waiting for your return, please remain safe and healthy"