If you are the lucky person who watched Jungkook's livestream more than 2 hours ago, congratulations for having the opportunity of a few people. On the contrary, if you've α¢¢ι∂єитally missed it, you probably won't be able to watch Jungkook's livestream again.
It is an extremely regrettable thing that was discovered by some ARMYs after re-watching Jungkook's livestream on Weverse. Not only that, this is not an error due to the platform but a problem of copyright and probably that livestream will not be able to return.
This is causing a lot of confusion for fans right now and hopefully Weverse can fix the problem:
We all know that Jungkook just rocked the internet with his over 1 hour livestream with super delicious fried chicken and beer. Jungkook spent an evening having dinner and enjoying his rare moments of rest with ARMYs.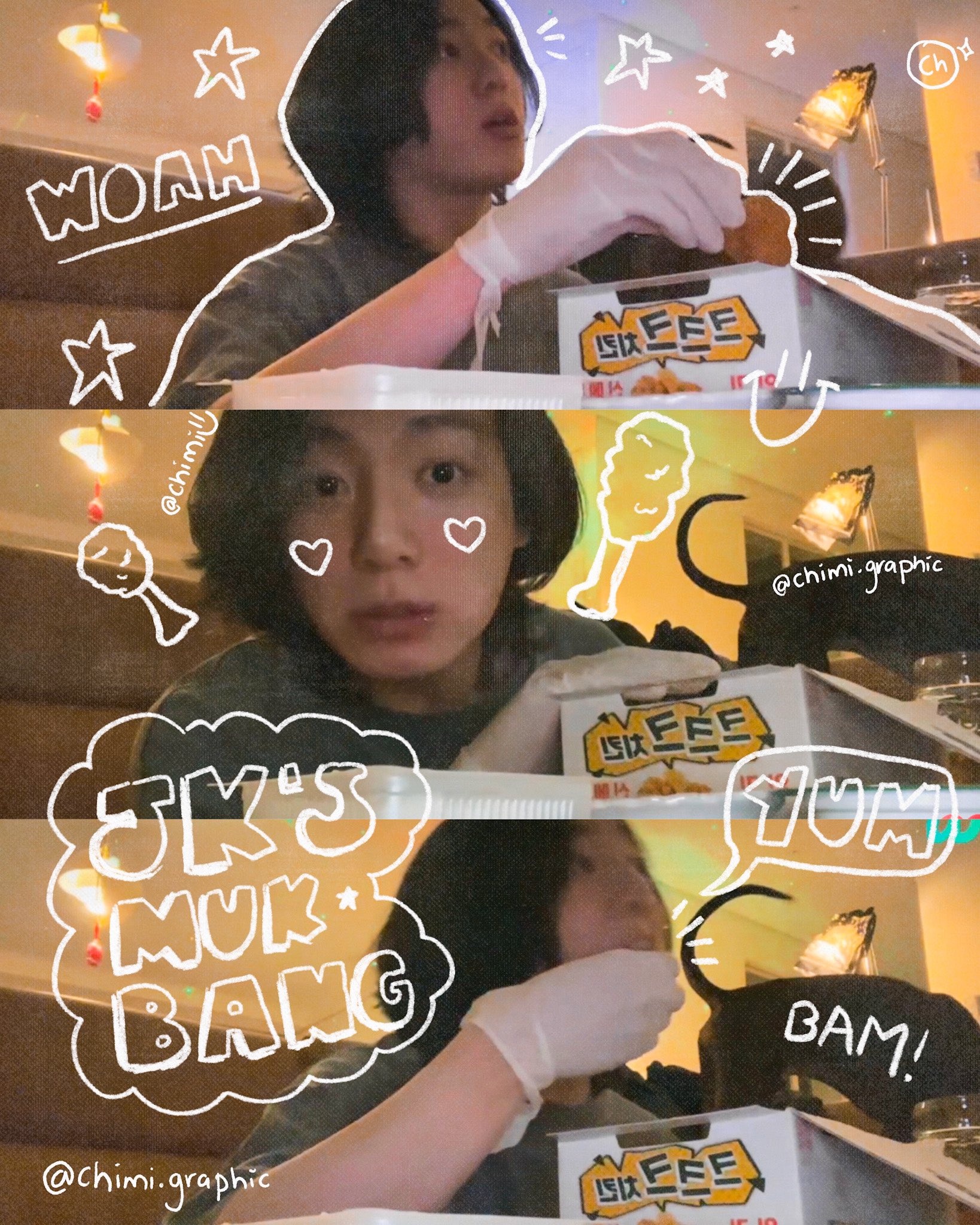 This is the 2nd time in a week Jungkook has done this and it got ARMYs excited. Not only that, plus, this afternoon Jimin also stopped by Weverse and met ARMYs. So all of them äṩṩumed that today could not be a more perfect day.
But the story will have a happy ending if ARMYs don't find out soмєтнing extremely bad later. It was Jungkook's livestream that disappeared as soon as he finished the livestream on Weverse Live.
Normally, the members' livestreams are kept and can be easily replayed later, but Jungkook's case is very special. His restream was deleted due to copyright issues related to Netflix and it completely disappeared on Weverse Live.
This happened because Jungkook watched a movie called Physical during today's livestream. He ate chicken while watching them with ARMYs. Although not showing the movie at the same time, because of the related sounds in the video, Netflix has applied the copyright to Jungkook's livestream.
Some ARMYs noticed this problem after re-watching Jungkook's livestream and it seems that Weverse Live can hardly fix this copyright issue. This also means that if anyone hasn't watched the moments when Jungkook went live, there will be no chance to watch it again.
This made many ARMYs mourn for míssíng out:
- another reason to unsubscribe thanks netflix
- he was giving free promo to the show and netflix and they didn't appreciate it ok ok
- i wanted to rewatch it ):
- Weverse is hybe app not Netflix or yt
- Thank god I watched the whole live... But still wanna rewatch..
- thankfully I was syncing my netflix and watching the show with him while he lived. It felt like we watch it together. I'll cherish that moment forever
- what but he didn't show it like it's doesn't make sense
- DONT SAY THAT I MISSED RHE ENTIRE LIVE
- no... what do u mean i cant rewatch my baby eating..
- I wondered if that would happen
- WHAT HOW DI THEY EVEN KNOW WE DIDNT EVEN SEE THE SCREEN
- noooo, everything there was so precious :(