Jungkook made many people proud with his historic opening act at the 2022 FIFA World Cup. He not only had ARMYs and his members gushing over him, but football fans too!
It's not really a surprise, considering how impressive his performance was. Even when faced with unexpected technical difficulties, with his insane talent and professionalism, Jungkook still managed to deliver a perfect show!
Yet, he was piquing football fans' interest before he ever even performed at the opening ceremony. ARMYs noted that many football fans were lavishing praise on Jungkook's World Cup song, "Dreamers."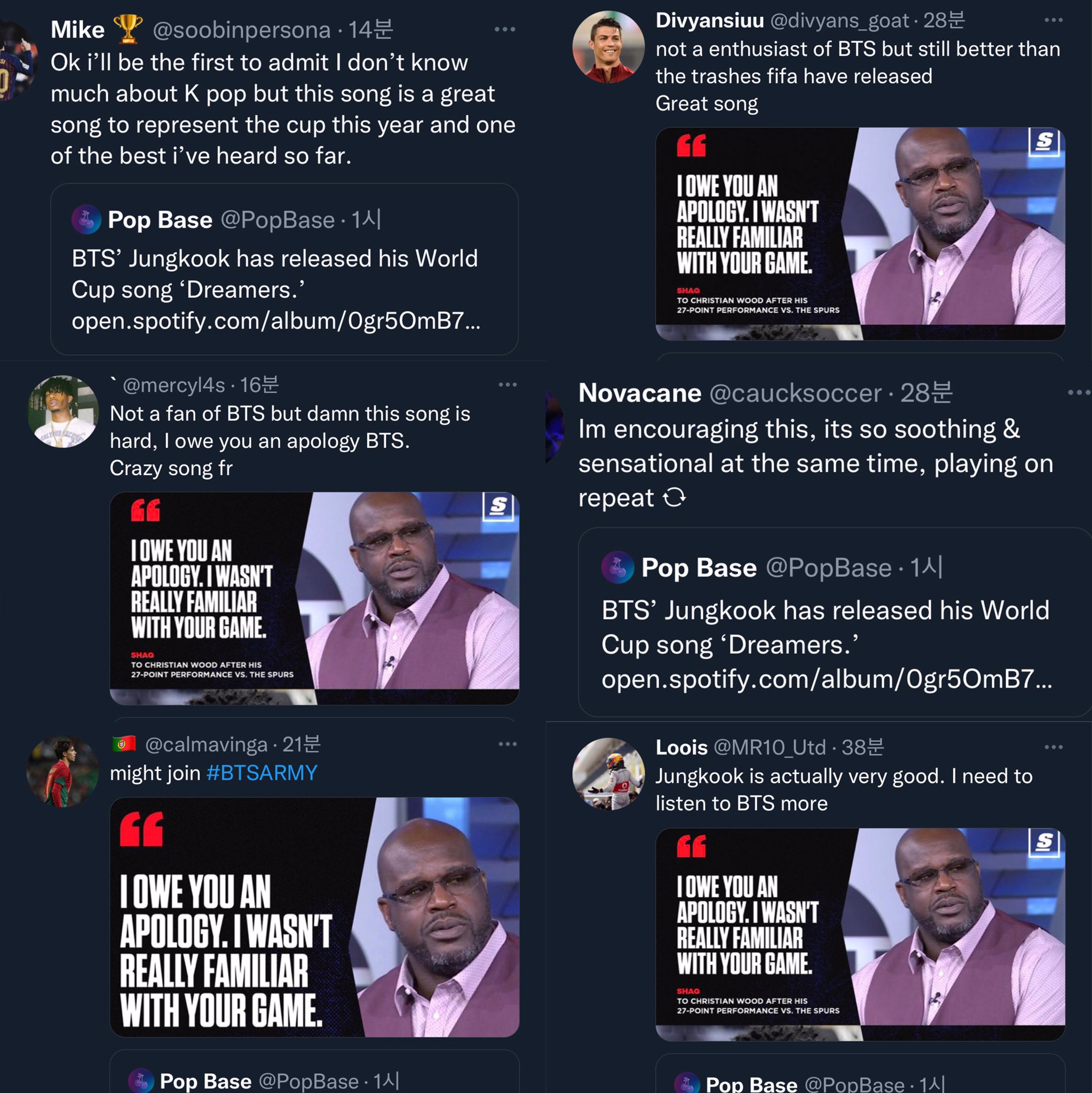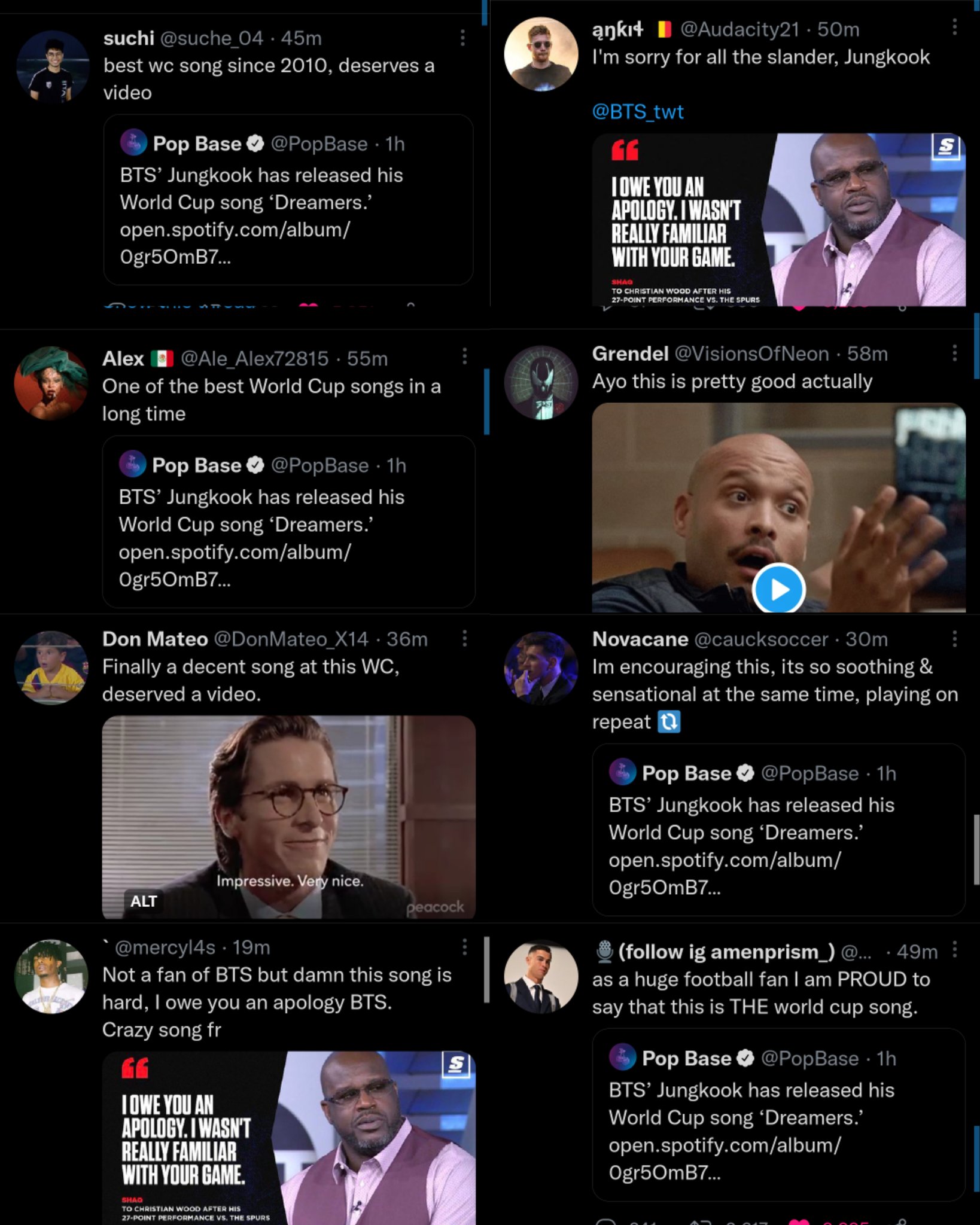 After his incredible opening act, gaining even more fans among the football community seemed inevitable. While many ARMYs were hilariously upset at the fact that World Cup attendees saw Jungkook live before they did:
- I CAN'T BELIEVE FOOTBALL FANS SAW THIS JUNGKOOK BEFORE ME
- Can't believe it either.
- We share the same pain man
- LIFE IS NOT FAIR MAN
…they were still happy to see Jungkook praised by football fans worldwide…and for his most unexpected qualities:
- This Jungkook guy from BTS may be a singer but with those thighs he could easily be a footballer, trust me I'm a football fan
- one of Jungkook's armies sent me this playlist and he has a great voice ngl
- Can you suggest some Jungkook songs to me?
- I mean i understand you very well!!
- bruh the face and thighs are two different people
- his thighs have their own fandom, trust me
Even when that came in the form of enthusiastic and proud screaming!
An ARMY even showed how now Jungkook has gained tons of new followers on Instagram, all of them football fans.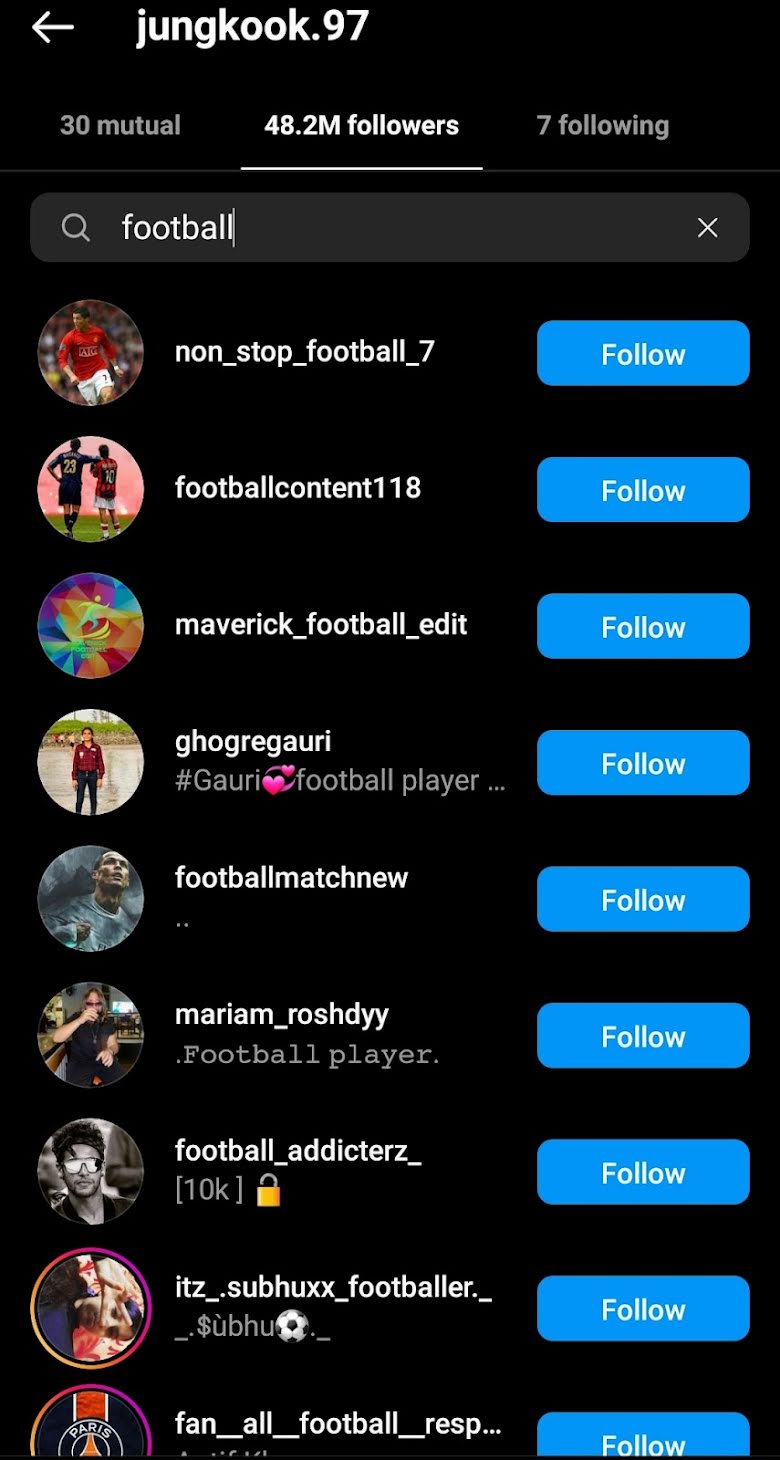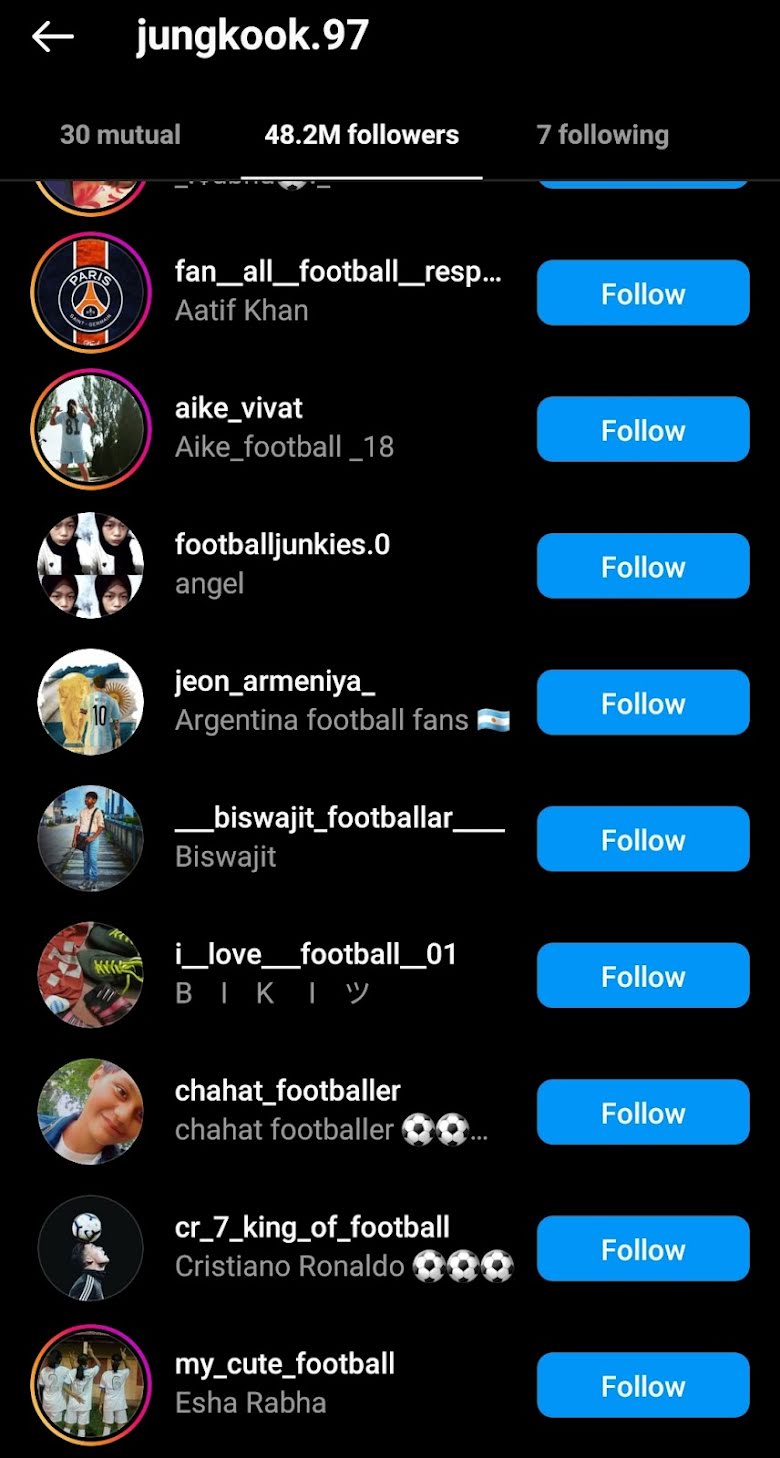 Yet it's not only football fans who are being converted, but major personalities as well! Jungkook left famous content creator Sammy Chaffai with over +1m followers on Instagram dazzled with his performance…
…as well as former Argentine striker Sergio Agüero (known as one of the best players of his generation), who hilariously commented, "This one dances well." The clip he filmed of Jungkook's performance currently has over 3 million views.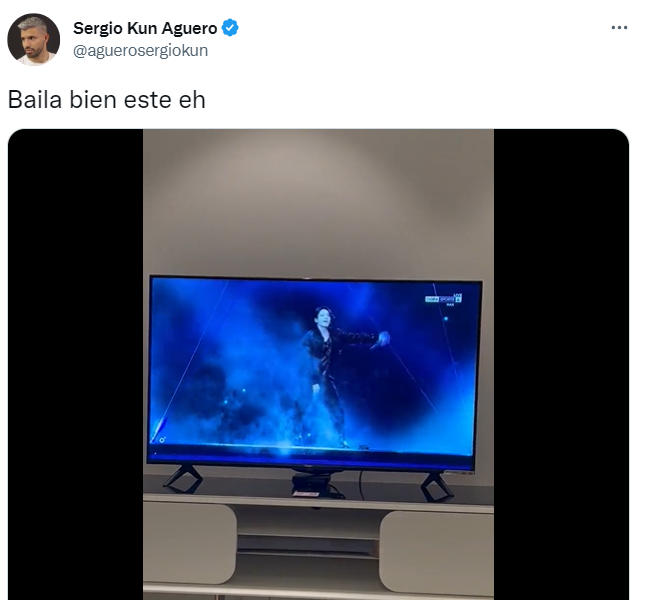 Funnily enough, this was not even the first time Sergio Agüero expressed his enjoyment of BTS.
Jungkook has proven his and BTS's global appeal once more, and he did so in the most iconic way!