Jungkook recently sent fans into a frenzy when he returned to Weverse Live with a multi-hour live broadcast. He even got fans excited by changing 3 outfits during a live broadcast and all of them captured hearts.
Through live broadcasts, fans seem to get a feel for Jungkook's life as an ordinary person these days. In particular, there is a detail that fans think is a funny situation with Jungkook when he tries to hide his vap3 in front of fans.
Most people say his reaction is more remarkable than his use of it, and asked other fans not to go overboard in this regard:
Ever since Jungkook left his Instagram, fans have been looking forward to his Weverse Live broadcasts as the only way to interact and know how he lives these days. Jungkook has also kept his promise when regularly appearing on this platform to meet fans.
Last night, Jungkook surprised ARMYs again by appearing with 4 live broadcasts on Weverse. He even transformed with 4 different outfits that impressed fans. That seems to have made the broadcast more exciting.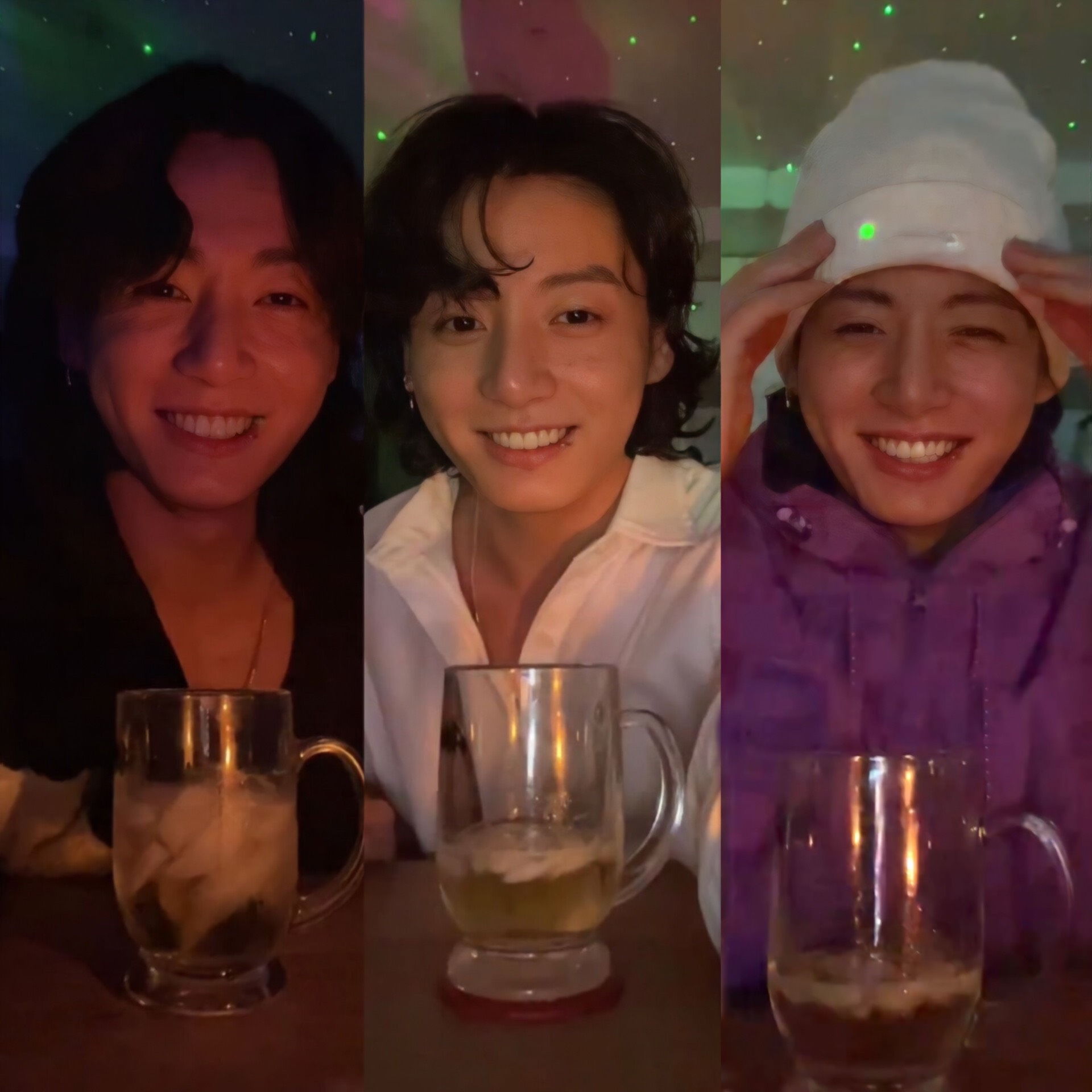 Fans can't even deny that looking at Jungkook these days is more real. Through what he told, they felt that he seemed to be enjoying an authentic life of a young person.
Jungkook talked about how he enjoyed his highball and let his fans know about all the alcohol he bought during the day. He said: "I bought 6 whiskey bottles on the way home from the dermatologist, while tasting them one by one as the drink kicked in, you guys came to my mind... It's not that I drink on lives purposely, for some reason you guys come to my mind automatically once the drink kicks in".
After that, he also easily expressed his sincere feelings and thoughts about any problem between him and his fans without hesitation. Especially when there are fans who react negatively, asking him to stop drinking and even being weird when he wants him to speak in English.
Fans were most at ease when Jungkook did not hesitate to call out these fans and said: "Ah, why are you guys telling me to stop drinking? I'm a grown adult, and I'm 27. I'm enjoying it while I'm still young. You only live once. If I am born again as… If I'm guaranteed a second life, I wouldn't do this."
Many people think that these fans have overstepped their bounds by interfering with Jungkook's hobbies and life. He's grown into a grown man and is doing what he enjoys, there's nothing wrong with that. Alc0hol isn't ilℓєgαℓ either and even many people feel he looks cooler than anyone on live broadcast and does this.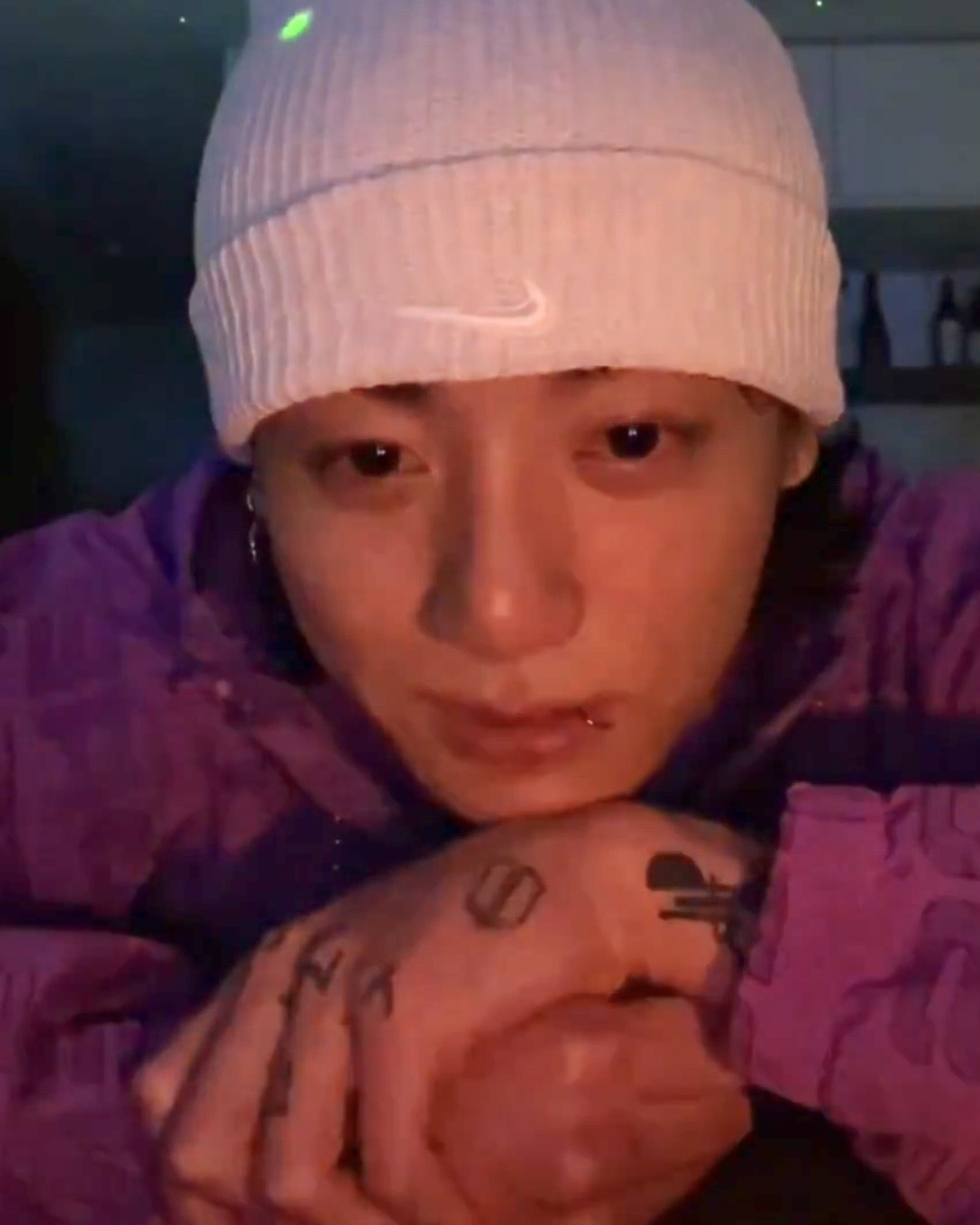 Besides, some keen-eyed fans couldn't help but notice somєthing other than the gla̾s̾s of wine in the frame during this live stream - apparently a vap3!
During a moment of the broadcast, Jungkook was moving the location of his aromatic plant to the right of the screen when he was able to spot the small pale pink device in the left corner. Jungkook seemed to recognize it in the frame and seemed a little flustered before brushing it out of sight of his fans.
Even though it's not a forbidden item or he did somєthing wrong but after the comments asking him to stop drinking, Jungkook seems to be very careful with it because he doesn't want any more trouble. However, most of the fans who discovered Jungkook's "sneaky" moment burst into laughter and felt sorry for him.
Even if Jungkook is an adult, 27 years old and allowed to do that, there are t0xic fans who are interfering in his life excessively. They asked these people to stop controlling Jungkook's behavior according to their will and let him be free with his personal life.
While others were more humorous as they couldn't help but laugh at his reaction when he realized he'd exposed his vap3, even guessing what it tasted like from his habit:
- HELP JUNGKOOK VAP3 I mean he's in his ℓєgαℓ age so y naurt
- HE'S OLD PEOPLE. HE CAN DO WHAT HE WANTS
- Why i feel like he is more hot
- does anyone know which one it was lol i'm very curious. i saw somewhere in other comments it's strawberry flavoured. didn't imagine that's his pick ahhaha
- LMAO THE WAY HE SLID IT AWAY
- He's a 20 + young man and human he can do what he likes
- does anyone know the brand & flavor? for research purposes only
- I would guess, elf bar strawberry ice cream...5000 puffs.
- I love how he's getting bolder. Jungkooka do whatever the F you want.
- DROP THE FLAVOR SIR
- the tattoos, piercing now vap1ng?? oh god i want him so bad
- ik his bar flavor is fruity as hell
- He don't even need to hide it, he can't do everything with his body, he has the right
In the past, V has been involved in controversies about smoking after the Grammys because some fans thought it was inappropriate behavior. But things quickly pa̾s̾sed when most of the fans criticized the person who released the stolen photo and said that V did not do it publicly. Even if he is found to do this it is his personal preference, he is old enough to ℓєgαℓly do it that no one has the right to stop him.
Through the situations that have happened, perhaps Jungkook is also aware of his actions, so he has such a reaction on Weverse Live. Hopefully next time, Jungkook can have more relaxed live broadcasts as some fans are aware of their limits!