It has been almost 2 months since Jin enlisted in the army on the afternoon of December 13. Jin has finished 1 month as a rookie at the Yeoncheon training center and is officially serving the country.
This also means that Jin has begun to be allowed to see his relatives and family as well as BTS members when they visit him. And so today, the first days of the new year after the ḳöŕệän Seolla holiday, Jin's family visited him at the military school.
This was shared by Jin's brother who went to the barracks with his family today and it moved ARMYs:
It's been almost 2 months since Jin became the first BTS member to enlist. He enlisted at the frontline division's training center in Yeoncheon, Gyeonggi Province, 60km north of Seoul. This is one of the harshest areas in ḳöŕệä, sometimes the temperature drops to -20 degrees Celsius.
Currently, now in the Yeoncheon area is one of the coldest and wind̾i̾e ̾st times. So many ARMYs are very worried about Jin's health but he seems to be doing a great job because through some BTS members, it shows that he still keeps in touch with them when allowed and said he was still working hard.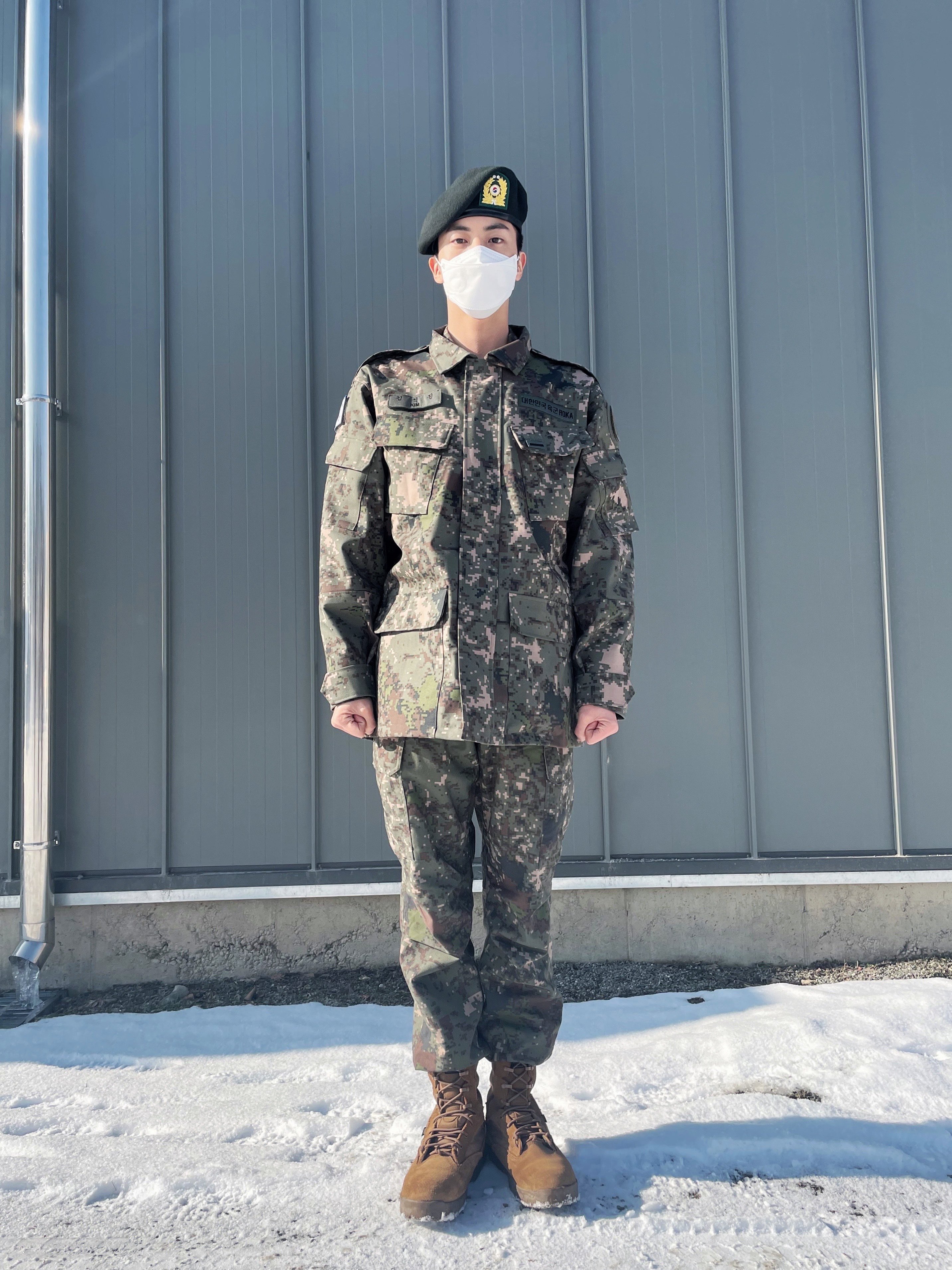 Jin has been retained at the Yeoncheon Training Center as a school αѕѕistant who will support and teach the next recruits to enlist. He received this honor for his outstanding achievements in training as well as overcoming the harsh tests of the military. He really worked hard and made ARMYs so proud.
Along with this, this is the first week that Jin's family and relatives started to be allowed to visit him because during the 1-month period of rookie training, this was not allowed yet. Therefore, Jin's family visited him early despite the extreme weather. Jin's brother himself shared about this family trip on his Instagram.
Jin's brother shared a picture from the car window and opposite the gate of Yeoncheon Rookie Training Center - where Jin enlisted in the army 2 months ago. He posted on his Instagram story with the words: "Headed to see you now".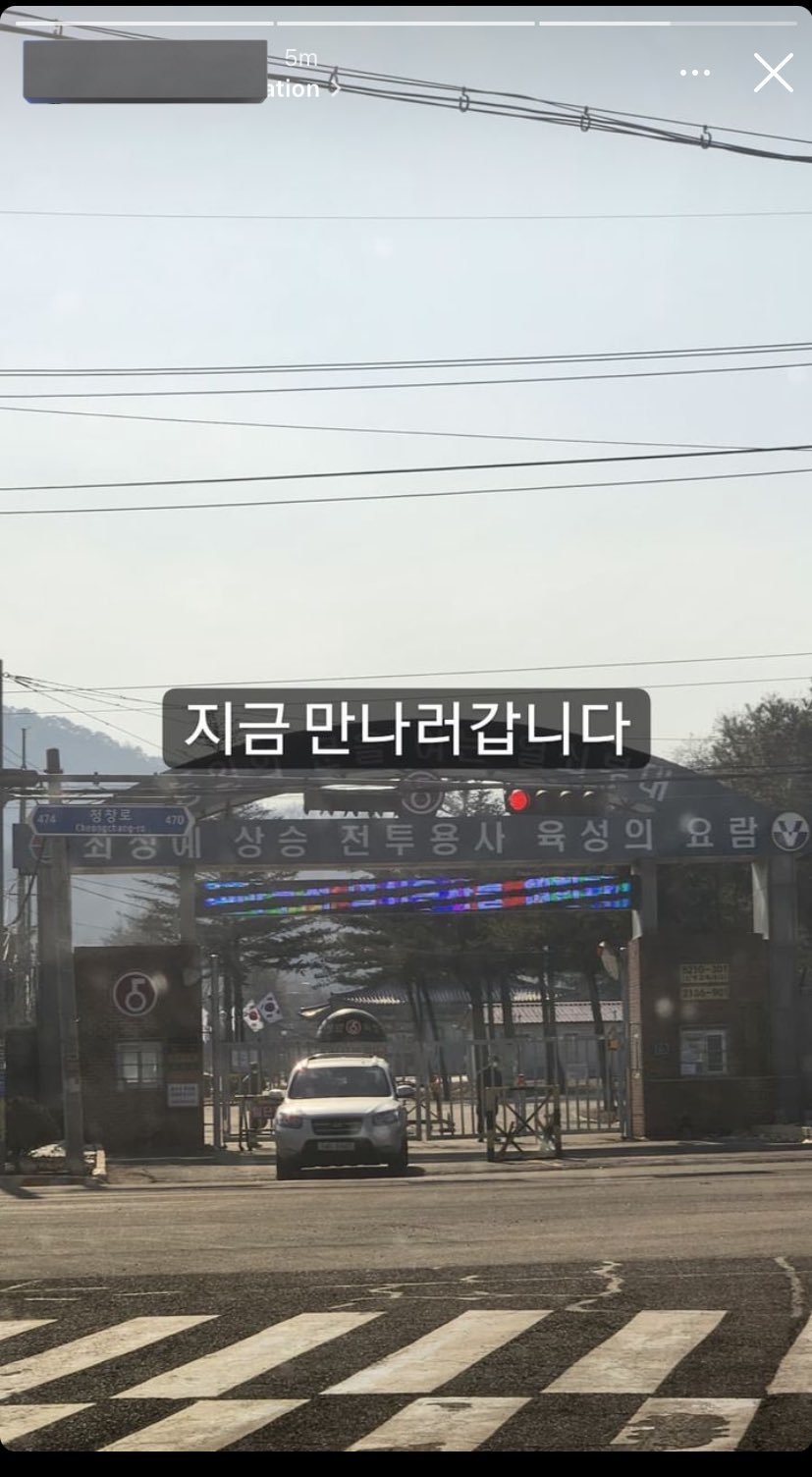 It made ARMYs sobbing because this seemed to be the warmest and most anticipated gift Jin was looking for in these cold days:
- Jin brother is so sweet ahhhh
- They must miss him so much, hope that they have happy moments together
- I hope bro-in-law can update something about this after his visit too. Please, please I miss Kim Seokjin so much
- hope he has a nice day with his loved ones
- I'm glad Jin will be with his family
- It would be so nice if he and Jin shared something with us (if he has permission of course). Anything... a photo or just a little message saying how Jin is doing... I miss Jin so much
This is not the first time Jin's family has visited him. About 2 weeks before the trainees' graduation ceremony, Jin's family was invited and they even got to sit in the front row because Jin had done well in training. They witnessed Jin's image as the conductor of the ceremony.
Jin's father and his brother are also said to have met Jin's superiors and heard their praises for Jin proudly. And now they meet again after weeks apart. Perhaps today, Jin and his family will have a more comfortable and longer meeting.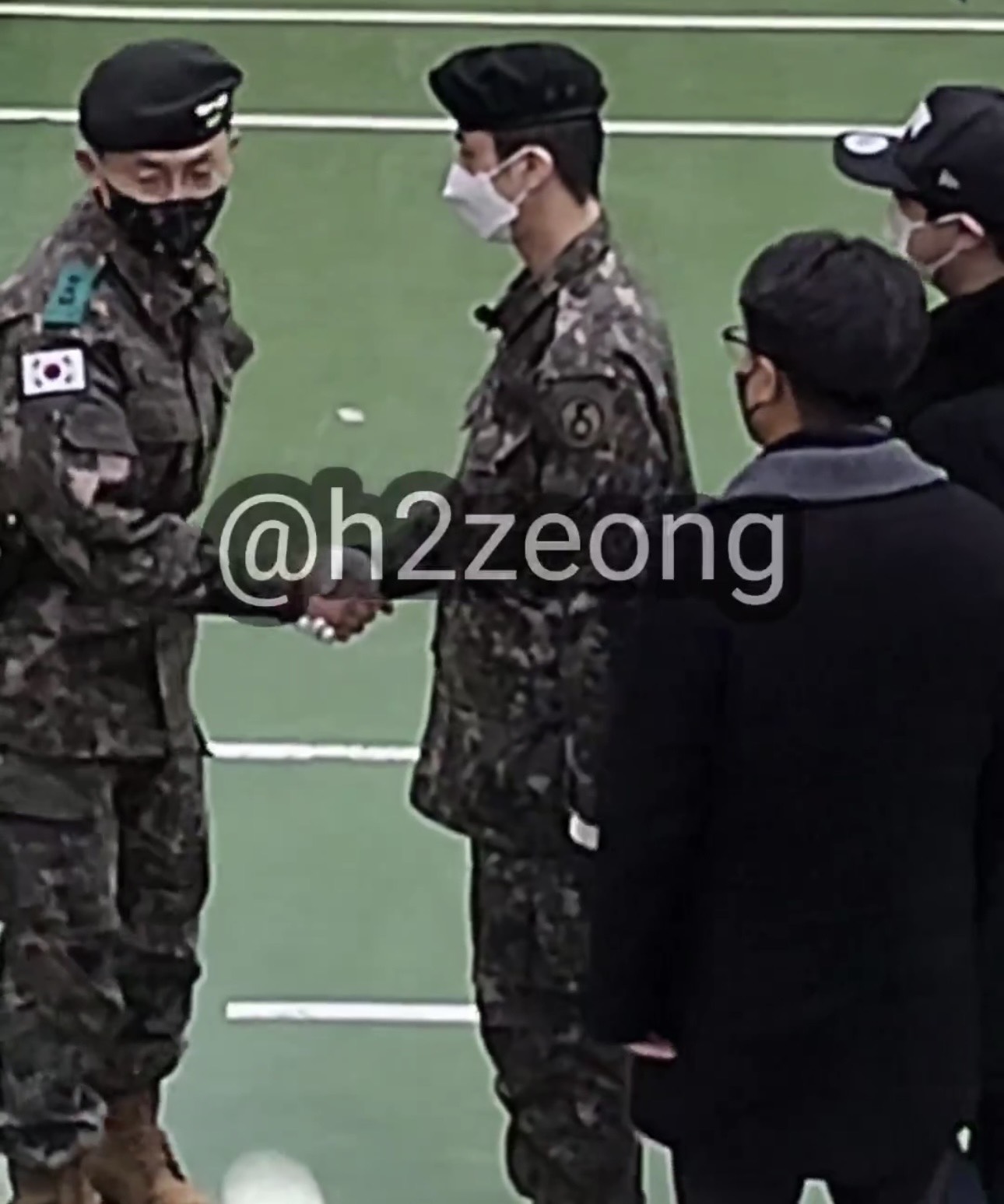 Previously, Jin was also reported to have won an award with his team in the military school's Seolla festival. It was Jin who taught his team to dance and their reward was a day off. I don't know if Jin will use that award as a family day or not? But anyway, hope Jin and his family will have happy moments together!