It has been a very long time since BTS wrapped up their concert in Busan last year. ARMYs of course miss the moments when all 7 members were performing together on stage.
In the near future, not only Jin but BTS will also lack j-hope as he prepares to enlist. This makes ARMYs recall happy memories when the group was still performing concerts, especially the Permisioon To Dance On Stage concert in Las Vegas after many years of being postponed due to the pandemic.
There is a saying by Jin at the concert that made ARMYs unable to help but be moved and all hope he will do it soon after BTS enlists and comes back:
Back to the time when BTS held the Permission To Dance concert in Las Vegas early last year. The group's concert was extremely dynamic and left many memorable moments.
It also came after a long wait and BTS couldn't perform on the live stage together. So it brought sobbing and excitement to all the ARMYs in attendance. 2 years of waiting and finally they got to meet BTS again on stage before waiting for the reunite for many next years.
It's the same as at the moment when we have to wait many more years until BTS enlists in the army and makes a full comeback. One of the moments that ARMYs can't forget when recalling this concert is Jin's speech after the performance along with the wound on his hand. As he recalls, ARMYs feel it is also his promise for the present and the future, they make sense.
If you don't remember, before the Permission To Dance concert, вιg нιт made an announcement that Jin would limit his movement during the concert to avoid injuring his hand from a previous injury. Although this is quite unfortunate news, ARMYs cheered for him and wished him a speedy recovery.
But in today's concert, when he saw the members perform and Jin couldn't do his best as usual, he felt sad and expressed his mood at the end of the performance. Jin mentioned, "Everything I'm very upset. even when I'm 100%, I can't show you my appearance because of my hands. I can't show you all normal appearances".
Besides, the most emotional thing he said was when he made a request to return to Las Vegas in the future to Bang PD because he wanted to bring a better image to ARMYs. Jin said when Bang PD was watching BTS' concert, "For me, that means I have a reason to go back to Las Vegas. When our next tour is arranged, I will ask Bang PD who else is here. I will ask us to go back to Las Vegas. Mr.Bang is it ok?"
Jin's statement made ARMYs extremely emotional when they learned that Jin must have been very disappointed when he couldn't perform to the best of his ability at the concert. Most of all, considering that Jin enlisted in the army the same year after the Las Vegas concert ended, it seemed even more ḧệäŕẗḅŕệäḳïńġ.
Even Jimin recently revealed that Jin expressed how much he misses ARMYs in the army. Not only that, Jimin also mentioned that Jin confessed that he can endure all hardships and work hard in the m̴i̴l̴i̴t̴a̴r̴y̴ but the only thing that makes him feel difficult is мιѕѕιиg his fans and want to perform. Thinking of these moments, ARMYs seem to burst into tears and wish time would pαѕѕ quickly.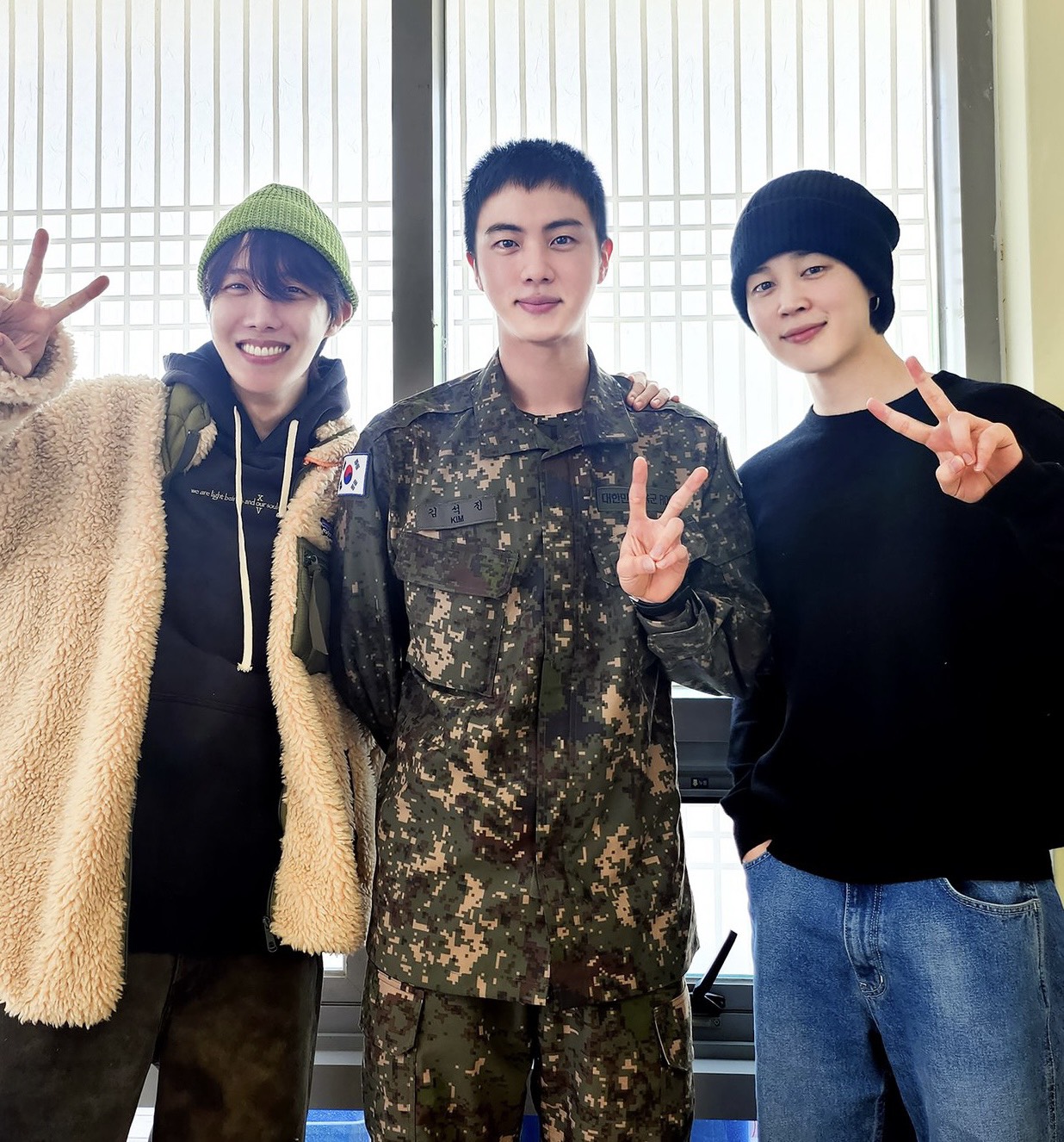 ARMYs are also deeply touched that Jin always thinks of his fans as much as possible. Surely his sweet proposal will probably be supported by Bang PD a lot. Hopefully when Jin and the members are discharged, they will fulfill his wish!