Maybe when Jin enlisted in the army, any member of BTS would miss him as much as ARMYs miss him. But not everyone can easily express their nostalgia, some choose to express nostalgia silently while some show nostalgia in a very loving way.
One of the members who constantly shows nostalgia for Jin but in a very unique way is Jimin. Since Jin enlisted in the army, Jimin has been very subtle in expressing his nostalgia in various ways and even in his recent livestream he showed it.
Every time seeing this action of Jimin towards Jin, anyone must feel warm with their closeness:
Today, Jimin came back to Weverse Live after a long absence and took a moment to sit down and talk with ARMYs. Jimin dropped by after finishing his hard day of filming for the new album.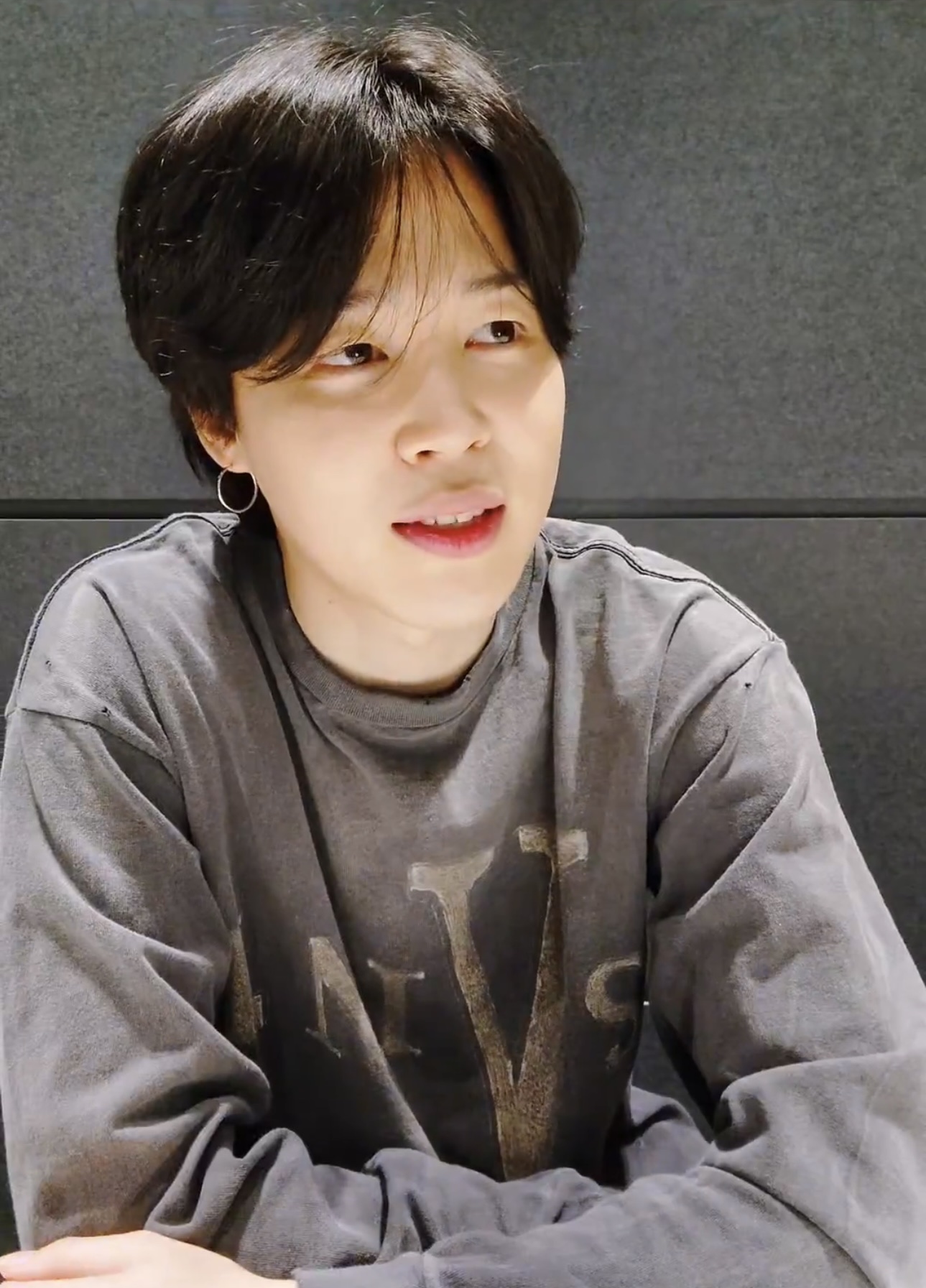 Jimin said he was afraid he wouldn't be able to livestream for ARMYs soon if the recording didn't end soon. Besides, he still has to continue working after the livestream ends so he can't spend much time talking to ARMYs.
But just half an hour is enough to ease ARMYs' longing for Jimin. Even in his busiest times, he doesn't forget to comfort ARMYs by talking to them. And even Jimin made sure that to some ARMYs busy preparing to go see BTS: Yet To Come in Cinemas that after the end of the livestream there will be a video left so just go.
And indeed he left a video after that but in an interesting way Jimin left the thumb as the shell of the Jin Ramyeon noodle box – the noodle brand that Jin is modeling for. It was like Jimin was showing his nostalgia and love for Jin hyung.
Jimin also seems to be promoting the same product that Jin represents. It's really cute: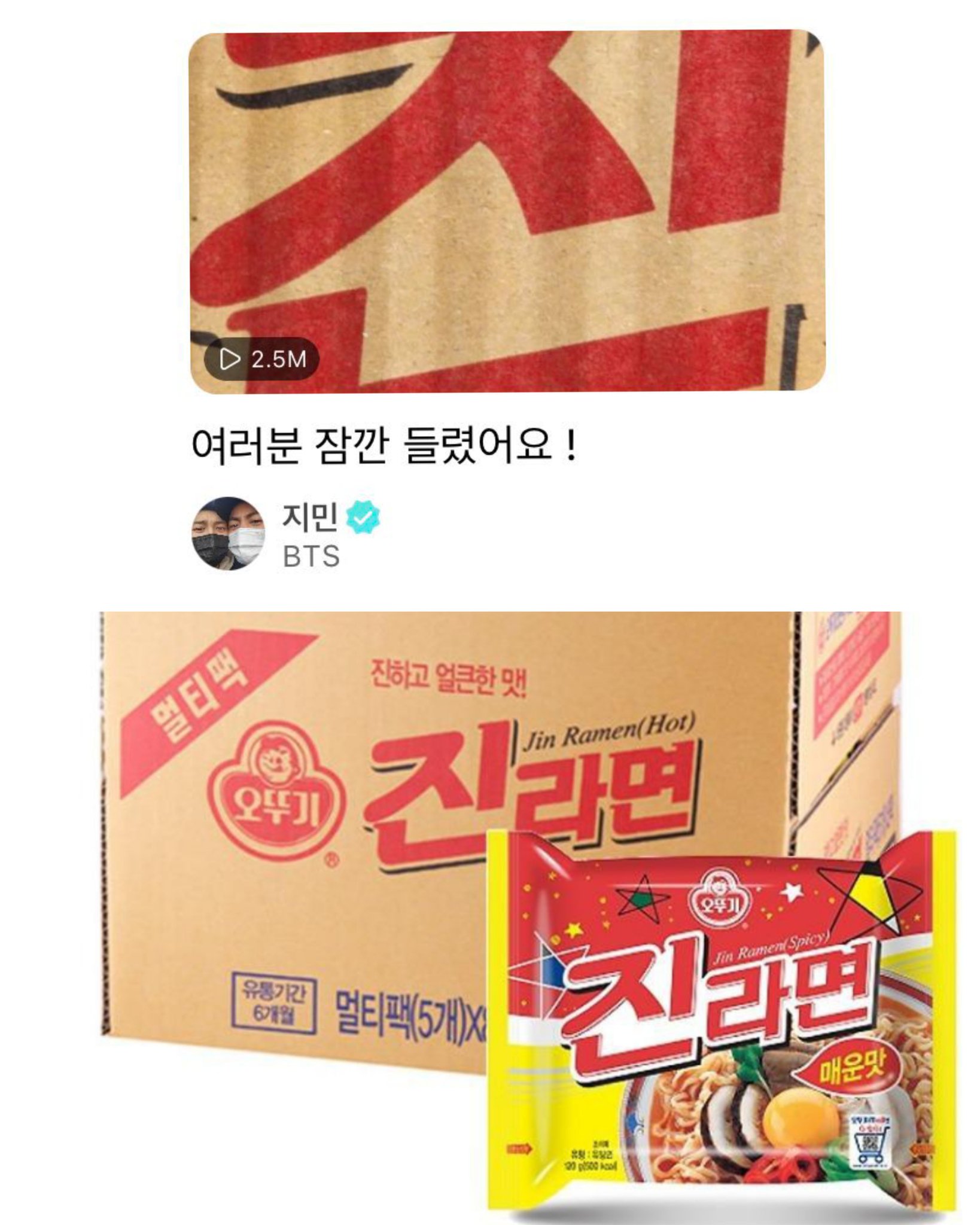 This isn't the only time Jimin has done this. Previously, when Jin enlisted in the army and later, Jimin continuously showed his support and nostalgia for Jin by changing his profile picture on Weverse to a photo taken together when Jin enlisted.
Even 2 days after Jin enlisted, he also shared a post on Weverse on December 15, curious about Jin: "I wonder if our Jin hyung is training?".
In addition, there are many other comments such as himself being curious and missing Jin in the days that Jin left. He even sent his Christmas greetings to Jin while wishing him a Merry Christmas and giving his advice to ARMYs.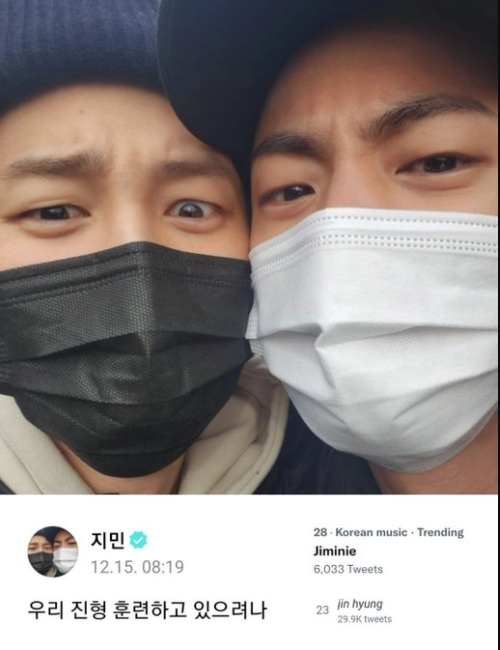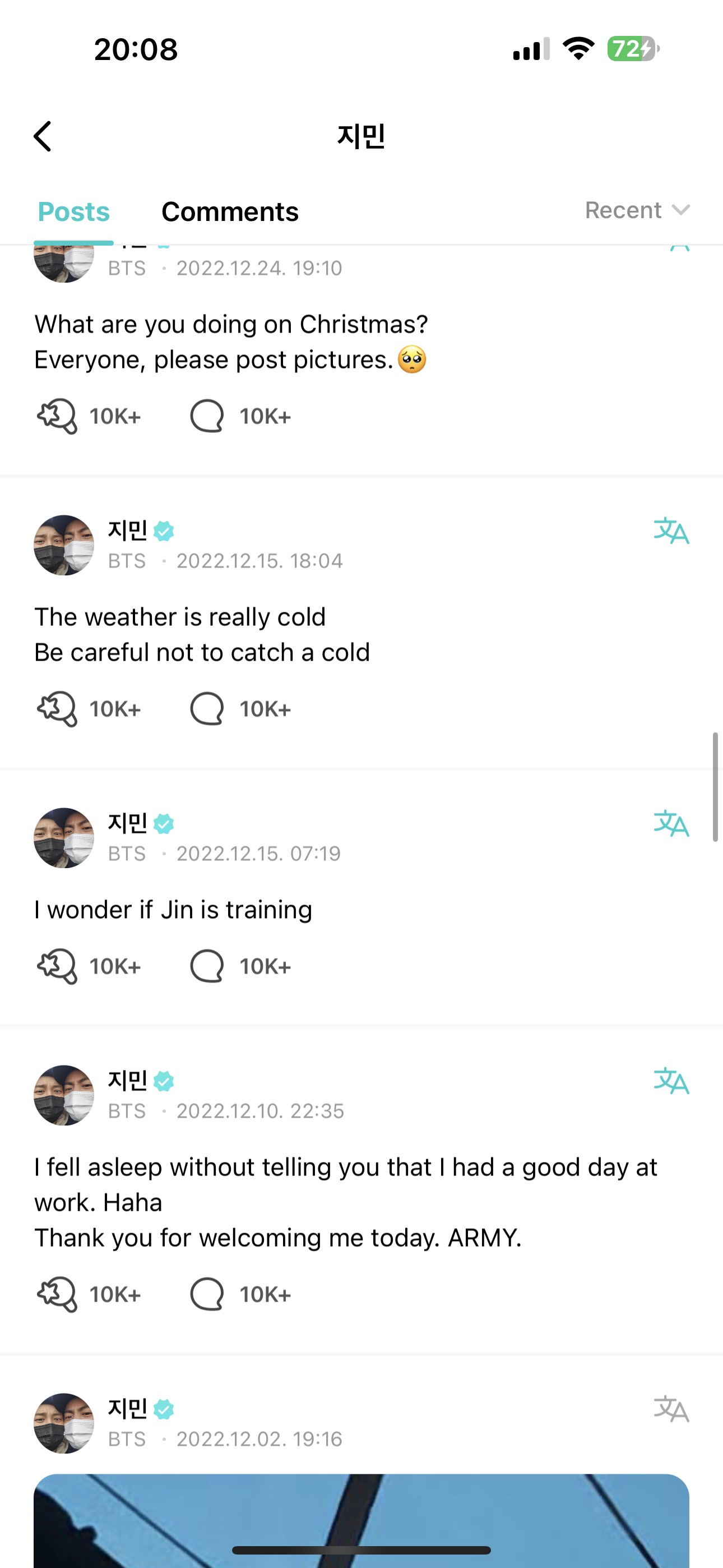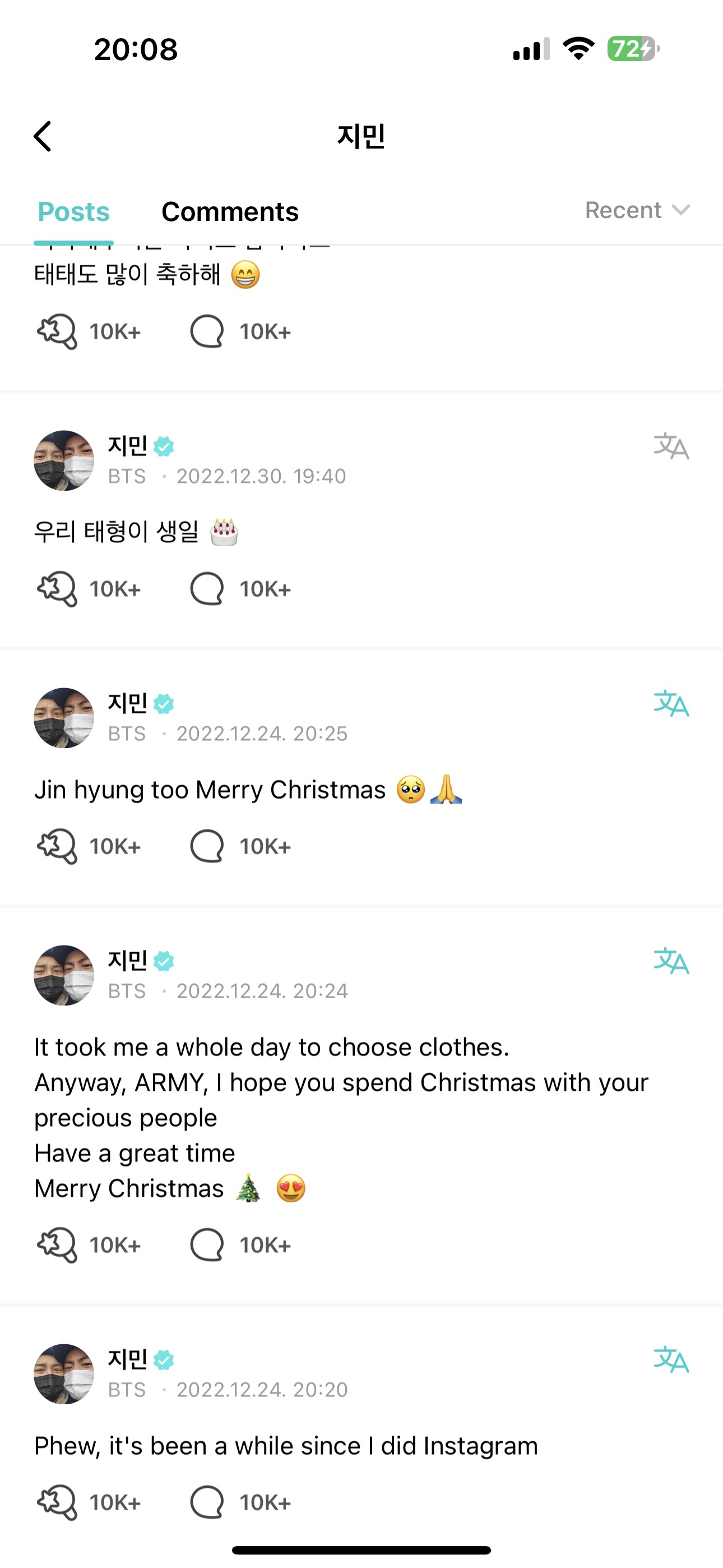 Jimin is like any other ARMYs, always thinking about his hyung and waiting for him to come back. Jimin's expression is really cute and it makes ARMYs feel sobbing:
- first pfp and now thumbnail, he love jin sm
- jimin and his missing jin hyung agenda
- Why is he dng this to us
- He love his hyung so much
- What a coincidence. I was having Jin ramyeon for my dinner while watching Jimin's live
- he really missed his jin hyung
- He loves his hyung so much
- Oh he really misses his Jin hyung so much … my chest нυятs so baddd please give his Jin hyung back to him
- MY HEART CANT TAKE THIS
- The reservoir of tears is still abundant..
- Jimin's thumbnail Jin, jimin's pfp Jin, in jimin's heart it's Jin