On February 26, HYBE suddenly confirmed and announced that j-hope will be the next BTS member to enlist. Since then, j-hope is completing his last projects for ARMYs before enlisting in the army.
One of them includes the KBS 2TV show Jay Park's Drive that j-hope went to film today. Some of the ARMYs who attended the live taping of this show recalled some of his moments in it and it seemed very emotional.
In particular, at the end of the program, j-hope also sent a message to ARMYs before he enlisted and it made anyone who heard it burst into tears:
At the end of February, j-hope applied for an end to the m̴i̴l̴i̴t̴a̴r̴y̴ deferment period. Thus, after Jin, he is the second member of BTS to perform m̴i̴l̴i̴t̴a̴r̴y̴ service. At the same time, it also means that j-hope can be called up to the army at any time.
Jin had only enlisted in the army 3 months before and even though he was mentally prepared for the members to enlist in turn, ARMYs were still ṩḧöċḳed and saddened by this news. However, after that, j-hope comforted ARMYs and said that he made this decision to want to return soon to continue to bring better images of himself.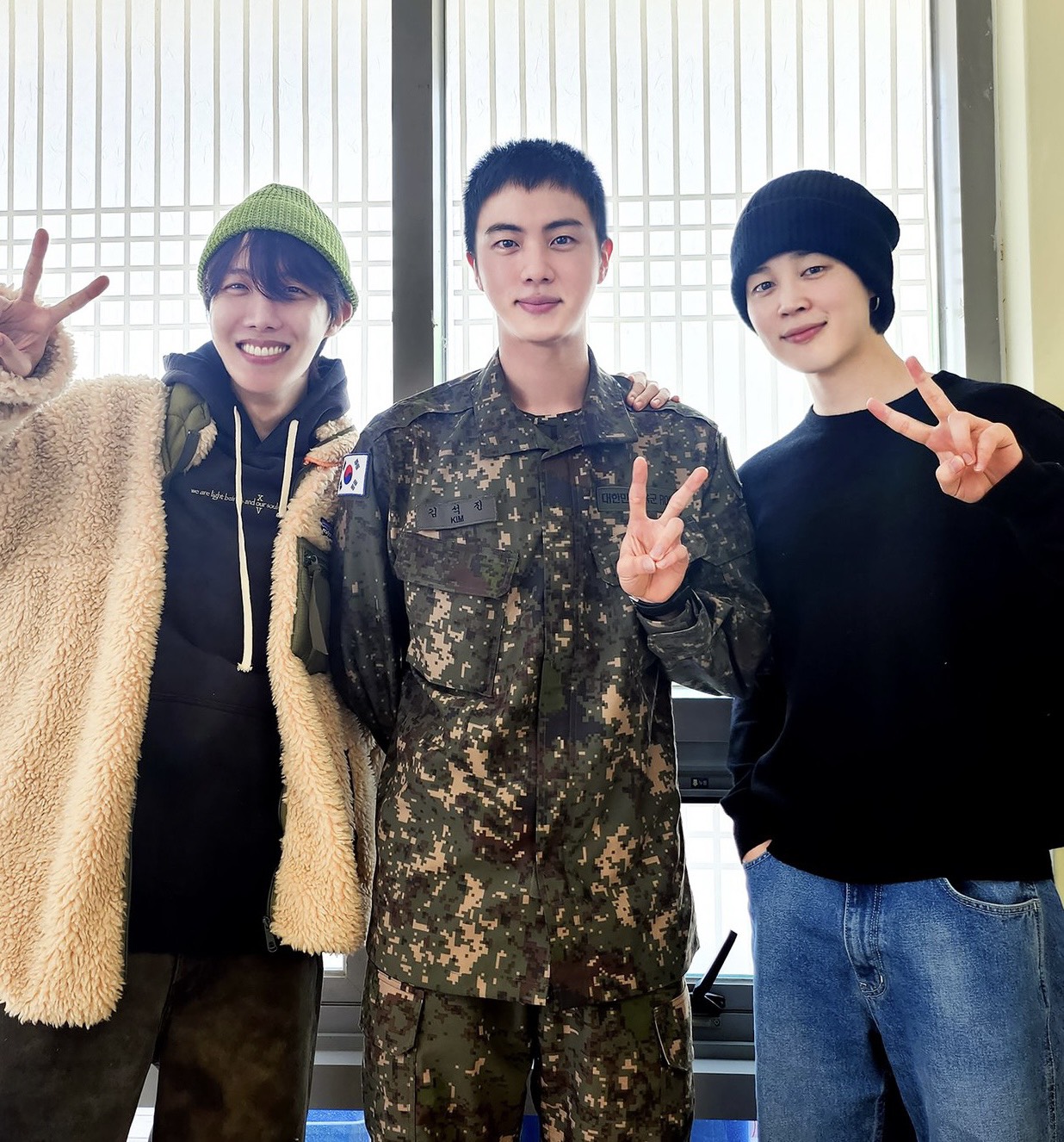 With that, j-hope hoped that fans would love and look forward to the content he prepared for them before enlisting. It includes a solo debut song called "on the street", a street dance show made by himself, and some entertainment with other celebrities.
Today, j-hope has done one of the unfinished projects that is the program Jay Park's Drive. He went to the KBS studio to record the episode that will air on March 12.
Some lucky ARMYs were present at the live recording to cheer for j-hope. Besides, they also recorded some moments of j-hope in this special program, but most of them were through sharing and photos instead of videos because they didn't want to reveal the program's content in advance.
However, there was one moment that ARMYs watching live couldn't help but share with other ARMYs watching via phone, that was the end of the show. Not only saying goodbye to the au∂ιєnce, j-hope also sent a message to ARMYs and it was really meaningful before he enlisted in the army.
j-hope expressed his gratitude to ARMYs - who have been the driving force for him to pursue his artistic dream for many years. Besides, he also promised ARMYs to enlist and come back healthy.
Specifically, j-hope said: "All of you were the driving force behind me moving, me making somєthing and showing you that result and I will go and come back well from the m̴i̴l̴i̴t̴a̴r̴y̴."
This message from j-hope is like this is the last show he will be participating in as a guest before doing his mandatory m̴i̴l̴i̴t̴a̴r̴y̴ service. Although it will probably be about 1-2 months until j-hope really becomes a rookie, this still makes ARMYs feel emotional and a little worried:
- It is not right time for crying
- His message made me sobbing
- I think I can't endure this moment when it is on aired
- j-hope, i will sue you, my poor heart
- Please, I don't want to see you go now
- He said like he would enlist tomorrow and it made me fear
- Love you hobi, you are my sunshine
- Hope you will enjoy all of your time
- Respect your decision and we will always wait for you
- You brings the sunshine to my life, you are my motivation, you are all of my life
- Thank you hobi for being in my life, you save my sunshine and hope.