V recently did some of his special schedules for his plans to promote tvN's new variety show 'Seojin's кσяєαn Street Food'. Yesterday afternoon, he and Wooga members were at CJ E&M building to do one of the first promotional content.
V's appearance there yesterday caused a lot of confusion among netizens because of his handsomeness as a CEO. But not only were they impressed by V's handsomeness, today, netizens also heard a story about V's kindness in saving a CJ staff member from getting ȟɥȑț. It shows the perfect personality like V's visual.
The story below is told by an anonymous staff member and is being discussed a lot on Theqoo - one of the famous кσяєαn online communities:
As we all know, V will be starring in the variety show Seo Jin's to be broadcast early this month. At the end of 2022, it was revealed that V went to ṃệẍïċö to film for the show Seo Jin's, created by PD Na Young.
Currently, the show has announced the specific poster and includes V as well as a part of Wooga Squad Park Seo Joon and Choi Woo Shik. The show is a spin-off of the popular reality show Youn's Kitchen and is set to showcase a new restaurant run by Lee Seo Jin that aims to introduce popular кσяєαn dishes to the world.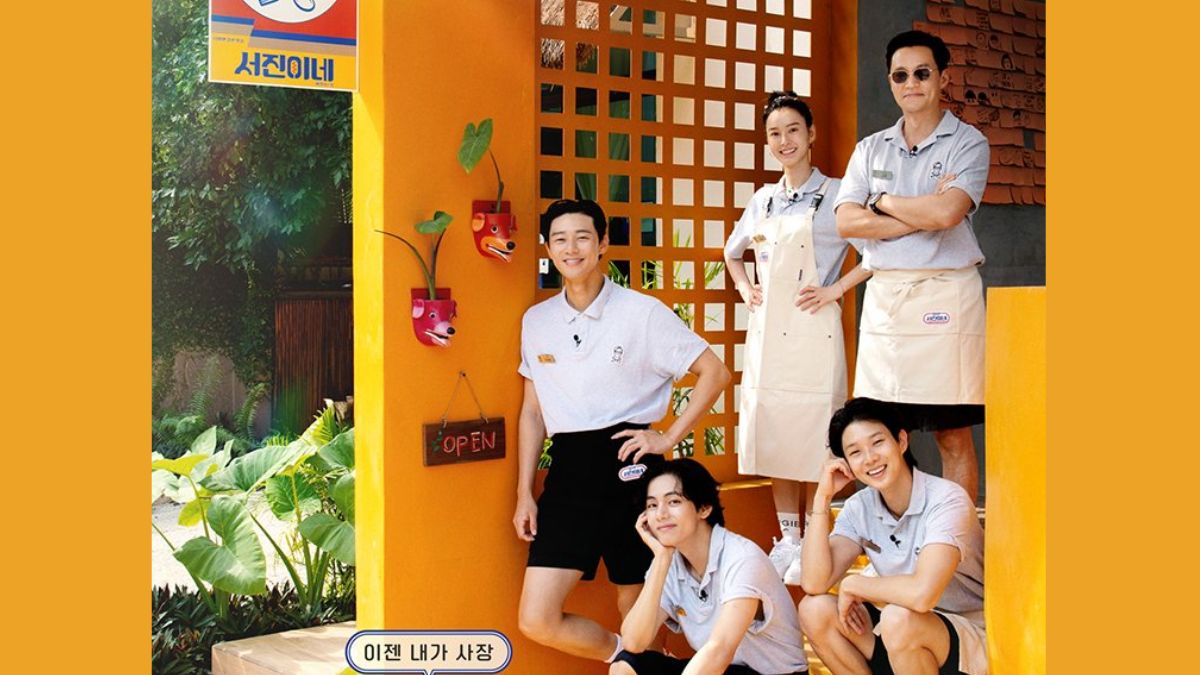 Since the show was announced, it has attracted a lot of attention from the public and fans. Along with promoting this show, on February 3rd, the main cast members of tvN's new variety show 'Seojin's кσяєαn Street Food' were present at the CJ E&M building.
According to media reports, V and other cast members, including his Wooga Squad friends, were here to do You Quiz on the Block promotions. . Of course, the recorded images show V shining with his amazing visuals and aura while wearing a CELINE outfit.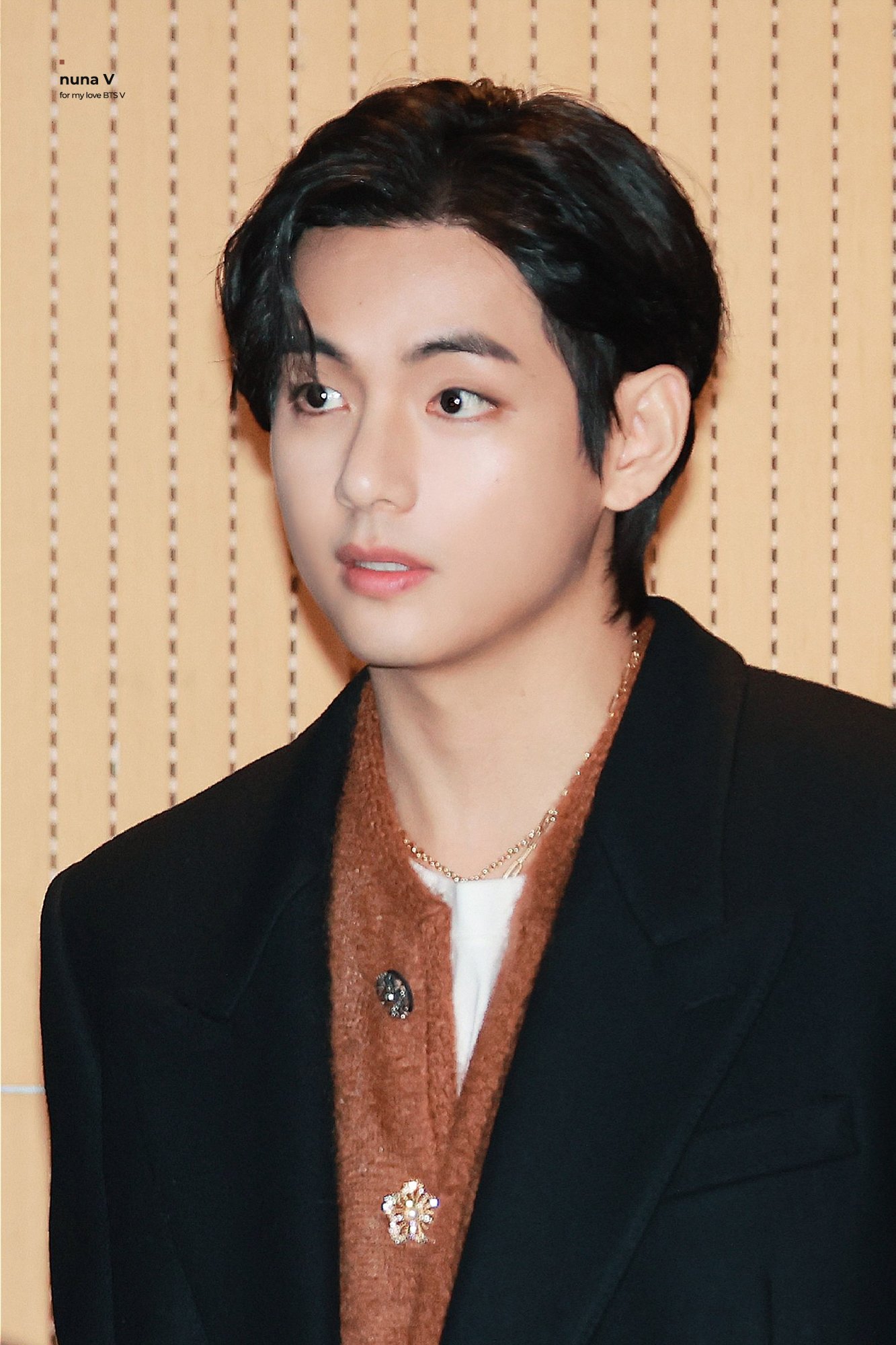 There were a lot of videos and photos shared by fans soon after, and they have already garnered hundreds of thousands of views. However those videos are not enough to show his brilliant image. There is a behind-the-scenes story shared by a CJ staff that shows V's good personality.
Specifically, this girl shared a story about her experience working with V yesterday. She is a staff member of CJ E&M and is entrusted with the task of coordinating artists to the show's studio and ensuring the progress of the program's content. Therefore, she was accompanied by V, Park Seo Joon and Choi Wooshik.
She said that she almost tripped while paying attention to guide V and the cast to the filming location after they finished changing their outfits. But fortunately V was behind her and caught her from slipping even though the situation only lasted for a few seconds. She thinks that if it wasn't for V's support, she might have ȟɥȑț her legs or back because she was wearing high heels at that time.
After that, Wooga Squad members Park Seo Joon and Choi Woo Shik also came and helped V and her up. They kindly asked her how she was doing, making her cry and laugh at the same time because of her clumsy.
V even told her to be careful and advised her to slow down. And his comforting smile made her unforgettable. She noted that she has interacted with many celebrities, but the feeling V gives the staff is the most comfortable and very friendly. He and Park Seo Joon as well as Choi Wooshik seemed to be very close as they talked all the time during filming breaks.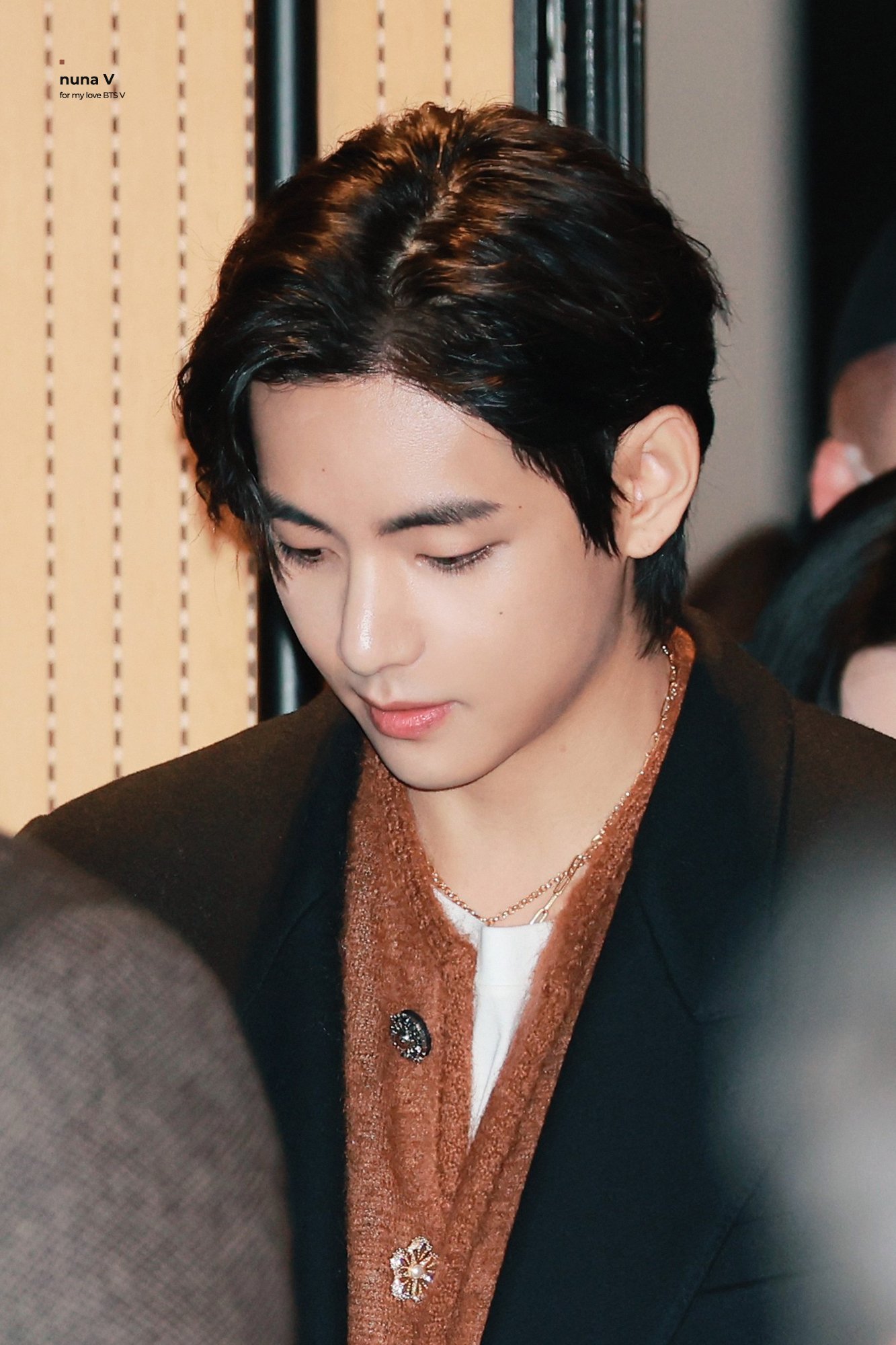 This OP ended up saying that she would learn more about V and BTS because after V's help, she became his fan!