Jungkook was the only Asian artist to have a solo stage during the opening ceremony of the World Cup in Qatar, so it's easy to see why Jungkook became the focus of attention. His performance was even praised around the world for Jungkook's visuals, vocals, and vibes.
Not only in the opening ceremony that day, until now Dreamers is still receiving a lot of support from people around the world. Even, the song is loved by many famous players who are attending the World Cup such as Pepe, Cristiano Ronaldo or former Argentina player Sergio Aguero and openly expresses their love.
This makes ARMYs extremely excited and excited:
On the evening of November 20, Jungkook (BTS) performed the song "Dreamers" at the opening ceremony of the World Cup at Al Bayt Stadium, Qatar with a capacity of 60,000 spectators. The song has a vibrant melody, depicting the dream-conquering spirit, and is rated as catchy, easy to listen to and loved by football fans at the time of its audio release.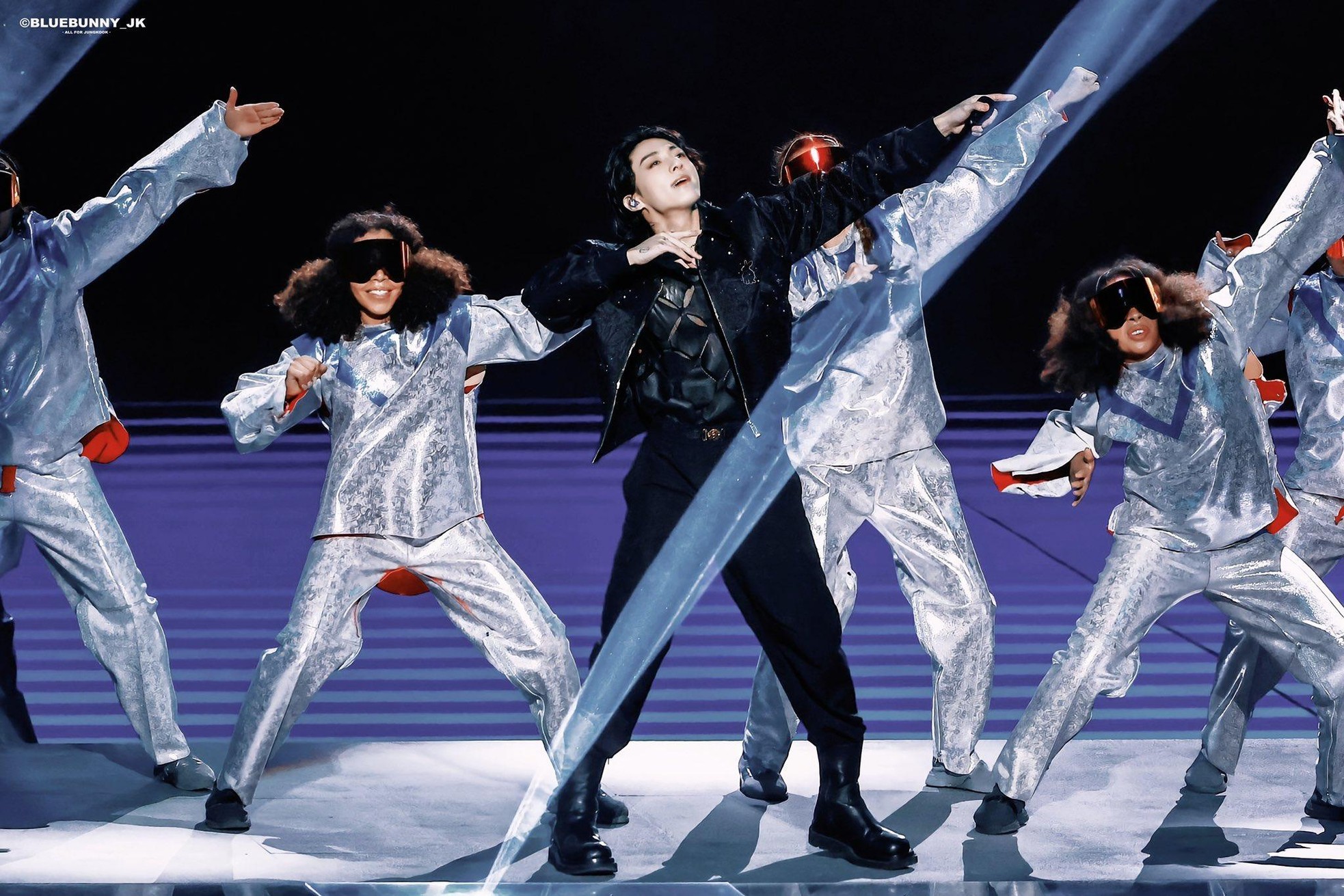 His performance became the hottest topic of the opening ceremony discussed on social networks. Thanks to Jungkook's effect and the influence of the World Cup event, within 24 hours, Jungkook had 48.8 million mentions and 126 million interactions, according to measurement data from Twitter.
Not to mention, Jungkook's performance was also praised by many princes of Middle Eastern countries when they came to see the event. Typically, the Prince of Dubai and Prince Jordan posted videos of Jungkook's performance with praise on Instagram.
Not to mention, there are many famous strikers who have attended and are attending the World Cup who also love Jungkook and Dreamers. Former Argentina striker and former Manchester City player Sergio Aguero even posted a video of the opening and praised Jungkook for dancing well.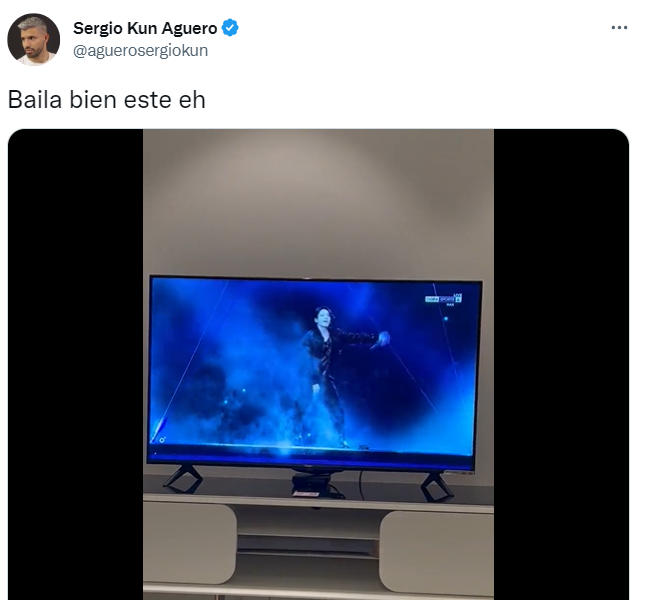 Meanwhile, recently, after Portugal's opening match in the group stage of the World Cup with a 3-2 victory, this team's Pepe posted a moment to celebrate the team's victory with the song. Dreamers of Jungkook. Soon after, the leader of the team Cristiano Ronaldo also liked this post too.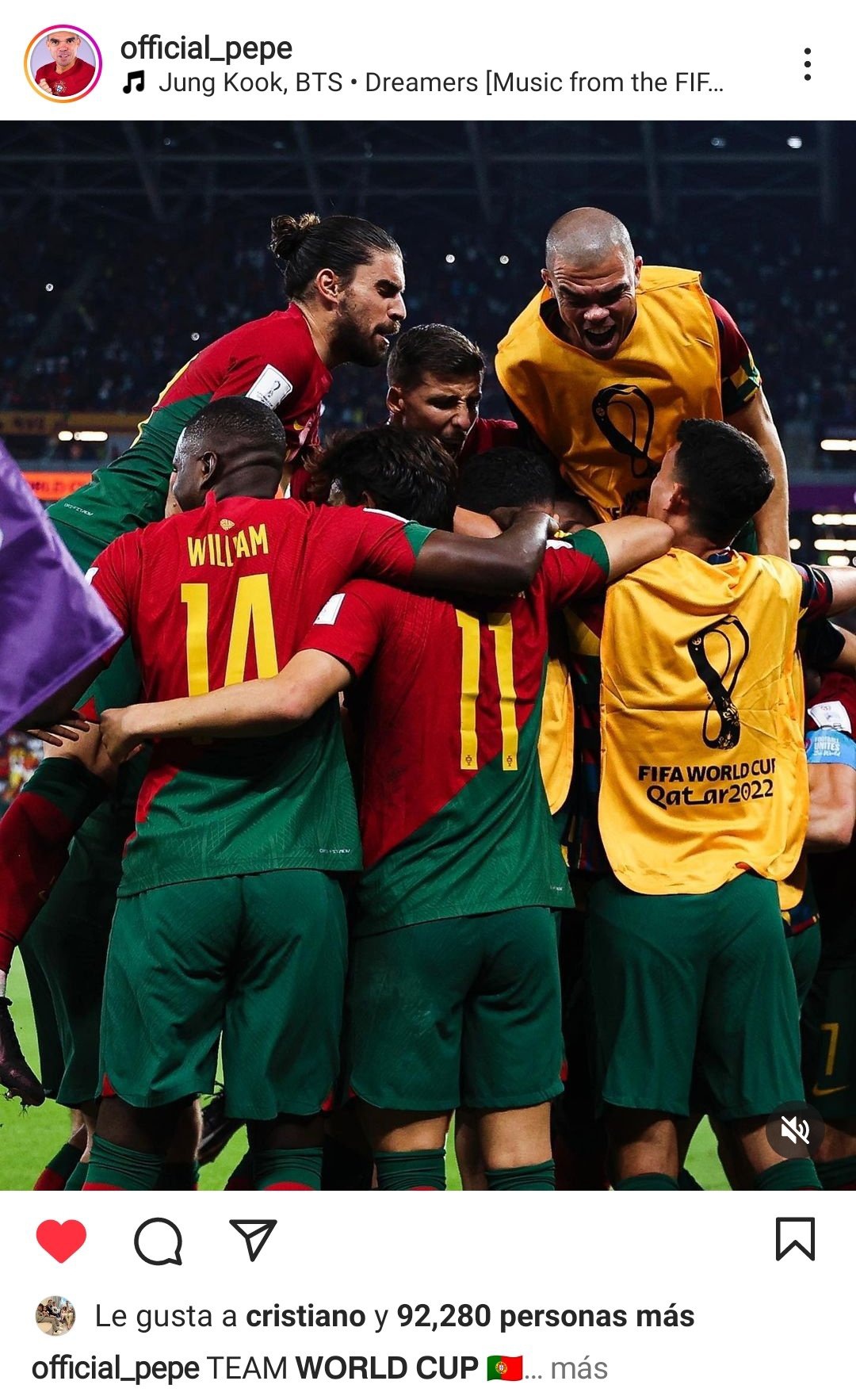 This interaction of the two players delighted ARMYs as Jungkook was also mentioned in their first win:
- Wow I hope CR7 uses the song too...
- Manifesting
- Usually fifa songs grow on people. It will take a little time to become viral. Dreamers has that potential.
- AND THIS IS WHERE I LOOSE IT ALLLLLJJGGGHJJHH I WONNNNNNNN WE WONNNNNNNN
- I'm so addicted with this
- Actually pepe( one of the portuguese player) used this song many times
- MY LIFE IS COMPLETE
- Look…those two
- Legends material
- Comments are filled with purple hearts and what not by armys? like can they stop
- siuuuuuu
- Jungkook's voice all over the world
- So proud of our Golden Boy beloved by many famour players
Besides the foreign players who have a crush on Jungkook, Korean players like Son Heung Min and Son Junho also had the opportunity to interact directly with Jungkook when he visited the national team's training ground. Korea at the World Cup. Song Heung Min and Son Junho both posed for pictures with the team's jersey along with Jungkook.
In the past, Son Heung Min has mentioned many times that he loves BTS's music and seems to be a loyal ARMY of the group. Meanwhile, Son Junho also expressed such fondness for Jungkook and the group that his wife expressed jealousy when her husband was photographed with Jungkook.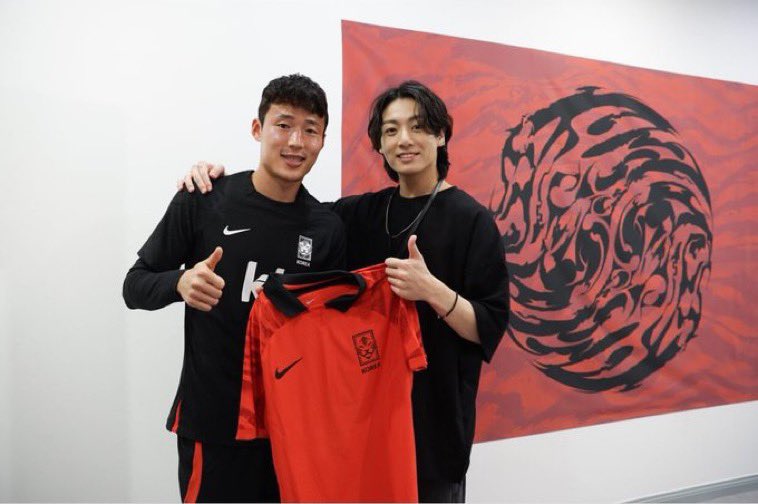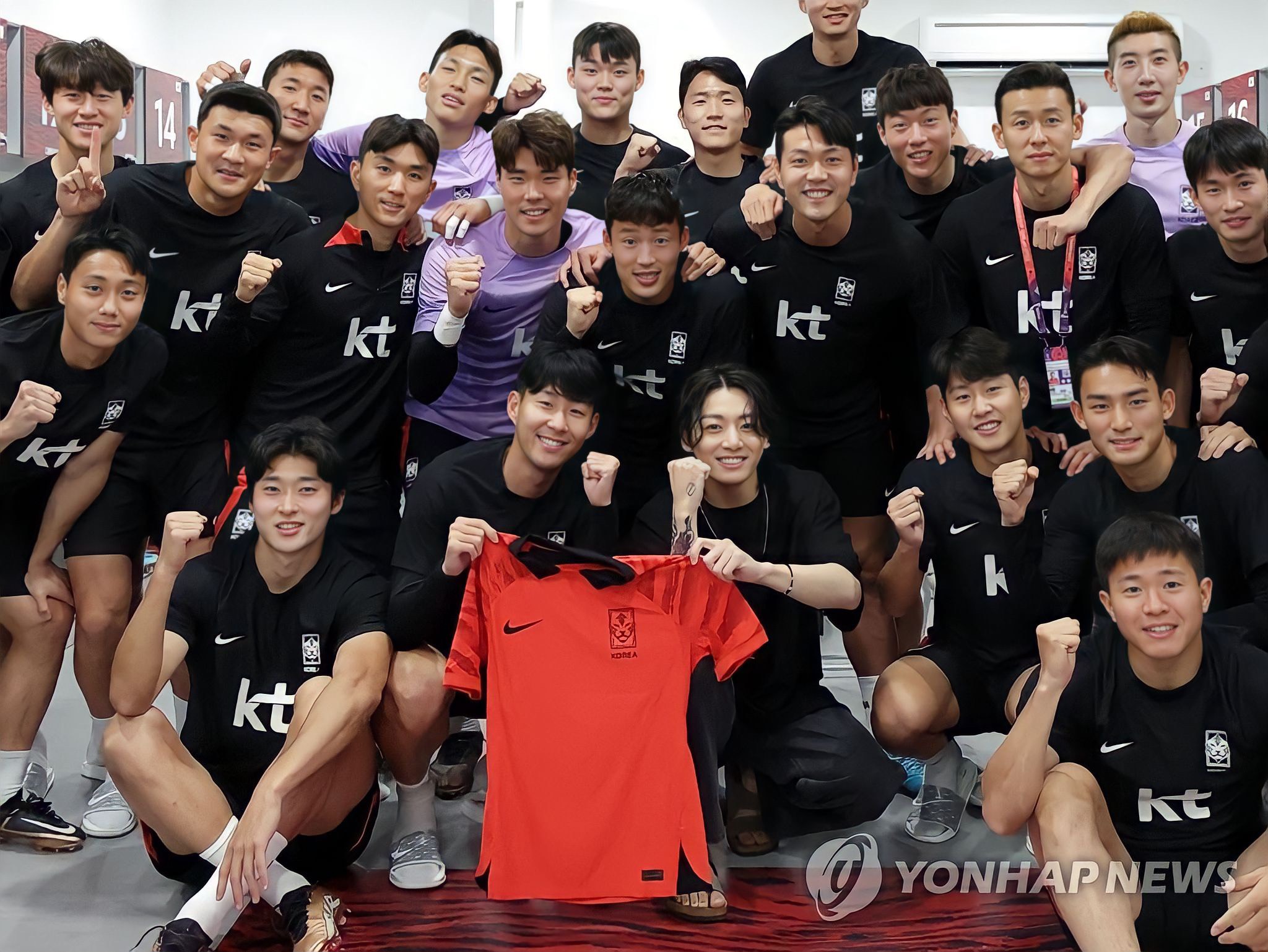 It seems that the influence of Jungkook and Dreamers in the world of players is not small. That's why he's definitely the ACE of Kpop that no one can match!