Jungkook's "Golden Maknae" is a multi-talented artist with unlimited creativity. The same can happen to ARMYs – for better or worse!
Some fans express their love for BTS through art, whether it's drawing, painting, or creating edited photos. Sometimes these edits are a bit too convincing and of course ARMYs' talent is unquestionable
Here is a photo that has made ARMYs riot over the past few days with its sincerity and frenzy:
Up until now, ARMYs have always shown their talent, imagination, and love for BTS through art works or edited photos. Sometimes the pictures are so well drawn that Jimin uses it for his back tattoo. Sometimes V even brings pictures that fans drew of him to display at home.
Of course, one of them also had semi-nude photos of BTS members. But sometimes they also make it come true and reveal it in a very mysterious way to make ARMYs' wishes both true and ambiguous.
Like you remember when Jin showed ARMYs his bare shoulders while showing off the tattoo on his waist? Or on November 19, V nearly broke Instagram with this aspirational monochrome outfit. In it, he's topless in a dark room.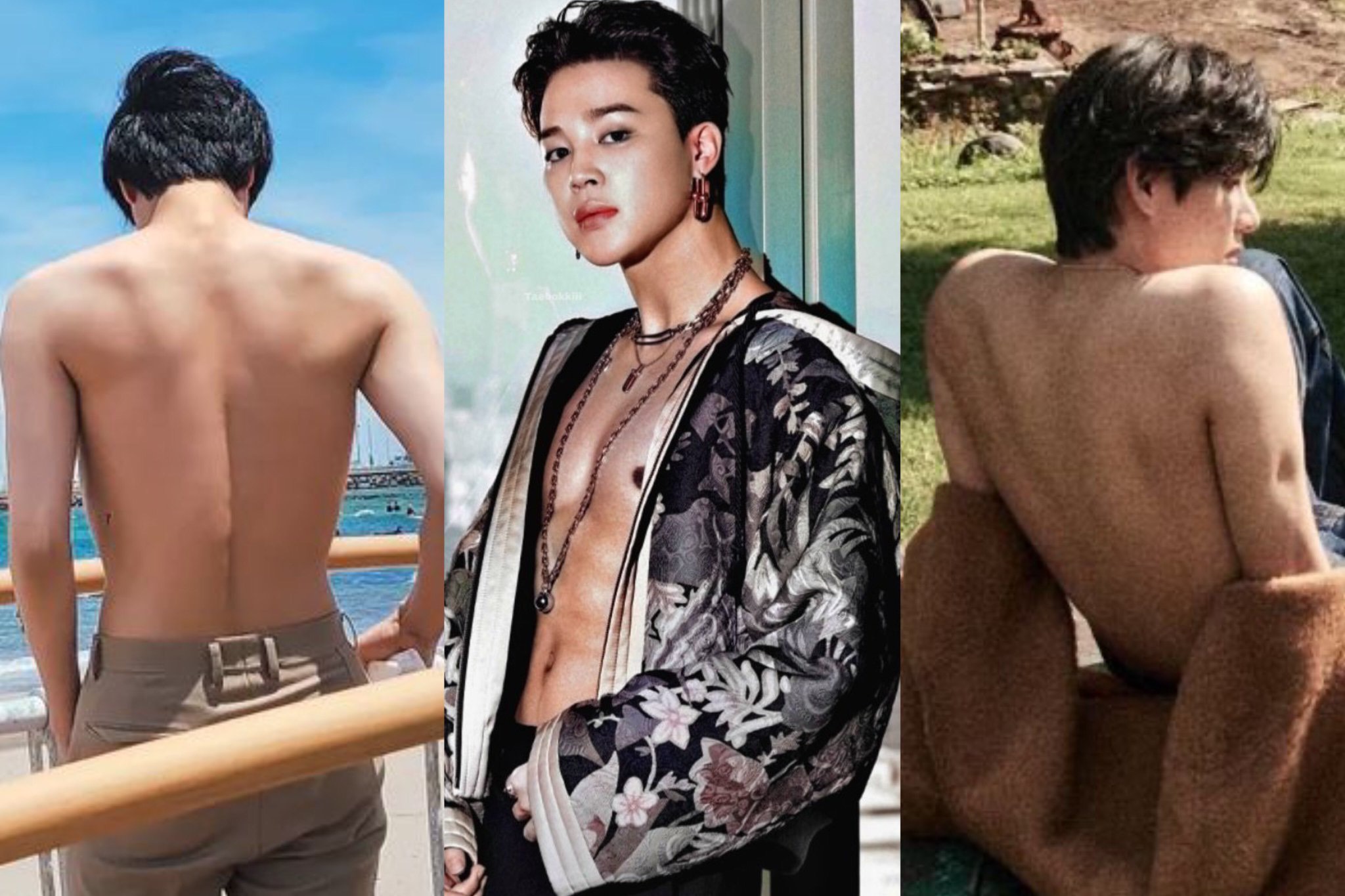 A few days later, another photo of Jungkook caused a stir in the online community. It was a topless photo of him as if he had just taken a shower and it went viral on SNS at breakneck speed.
Many ARMYs even suggested that maybe V's photo was the inspiration for this Jungkook selfie. ARMYs seem to be going crazy over it. Look:
But just kidding, thankfully, that's not how Jungkook plays with our hearts. This photo is actually a photo edited by an ARMYs, not from Jungkook himself. Naturally, some ARMYs ran to Instagram in a blind panic to check the facts.
But the reaction of ARMYs to these photos cannot be ignored. Most of the others had a meltdown on Twitter, and some didn't survive the hot image:
- HUHHH???? WHO DID THIS??? TALK TO ME NOW!!!!!!
- is it real or fake??? why is my heart racing
- It's fake but then againnnnnnnnnnnn
- I can't believe y'all really fall for this poor edits
- It's an edit right??!! Tell me that it's an edittttttttt
- I know this is just an edit but...
- Where did you get thissssbaydheiekancnemakshsgsjakdu?!!!
- WHAT WHAT IS THIS ??? IS THIS AN EDIT BITCH SOMEONE TELL ME ITS AN EDIT I AM LOOSING IT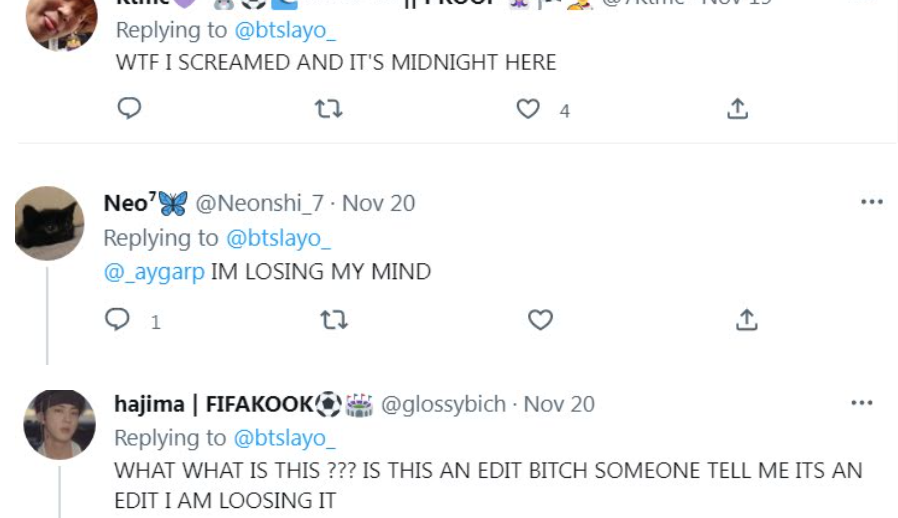 - Calm down it's an edit , but I hope if it wasn't
- Y'all messing with me!!!! ??? the shoulder tattoos!!!!!!!! Ahhhhhhhhhh
- this just gives me an idea for my next fanart project. thanks bestie
- Ami I wish??it was let's all wish it was
- stop im listening to dreamersksksksjskskssmd
- Fork u ! I thought it was true and I run to insta. And my poor Heart is beating so fast
- we just got out the shower wanted show y'all my baby's sexy tattoos enjoy the view
- Istg I couldn't suffer alone wtf?