SUGA is currently doing his long tour in the US and just returned to ḳöŕệä to rest before doing his Asia tour. It's not hard to see that he's been working really hard all this time.
However, we also understand that this is one of the most important times in his and BTS's careers and it is only natural that SUGA is working at full capacity while he still can. And in his latest press conference with fans, SUGA also üńệẍṗệċẗệďly revealed his future retirement plan even though there is still a very long time left.
SUGA's share received a lot of sympathy from fans and even one of his messages made ARMYs laugh with humor:
BTS is in the second chapter of their career as each member has left a strong mark with successful and impressive solo activities. In particular, SUGA is also the first member of BTS to carry out a global tour, marking the milestone of his brilliant career.
SUGA was also very successful after holding a series of concerts in the US to kick off his global tour. After 1 month in the US, SUGA returned to ḳöŕệä and rested before continuing with the next schedule of his world tour in Asian countries.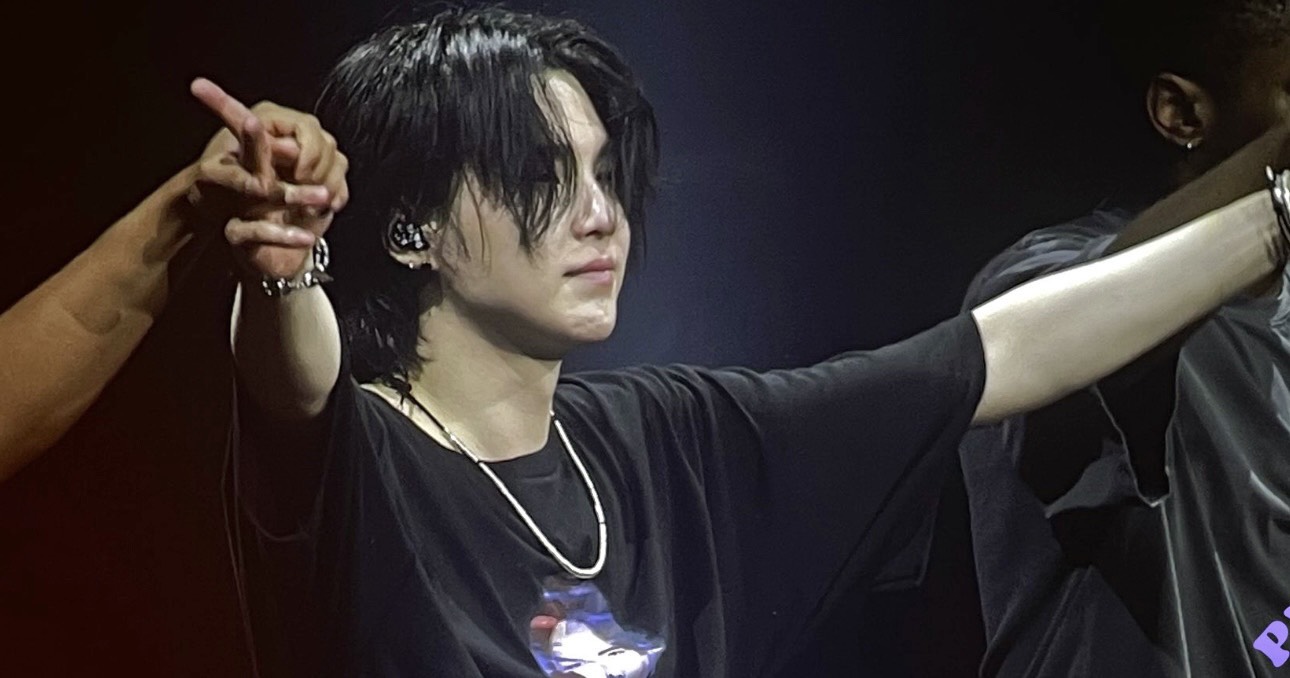 But before taking a break, SUGA immediately held a small fan meeting called "Agust D' D-DAY: Movie Night" in Seoul to promote the upcoming movie theatrical release. During the fan meeting, SUGA spent quality time with fans and discussed various topics.
During the event, SUGA also took the time to answer questions that his fans had written down. He also shared his thoughts on longevity in his career. In particular, through that, he also üńệẍṗệċẗệďly talked about his retirement plan when he was no longer at the peak of his career.
SUGA slowly shared, "I envision myself performing until my 60s", which evoked enthusiastic responses from fans. Amidst the shouts of "Please grace the stage till your final moments," SUGA light-heartedly retorted.
In addition, SUGA also made a practical but humorous suggestion: "Let me rest a little bit before I die though. I don't think I'll be able to even hold a mic at that age!". And fans can't stop laughing at this confession and agree with him.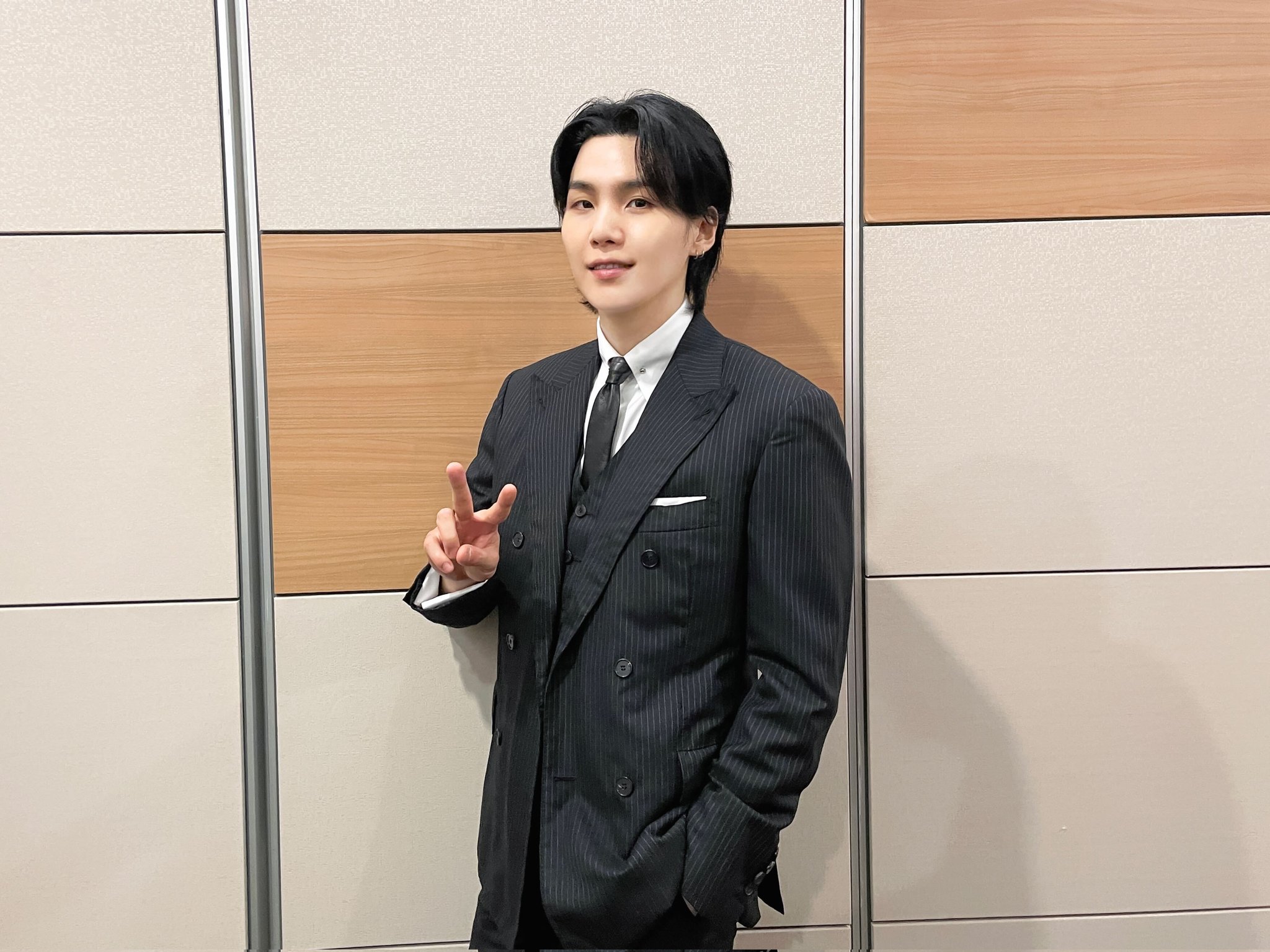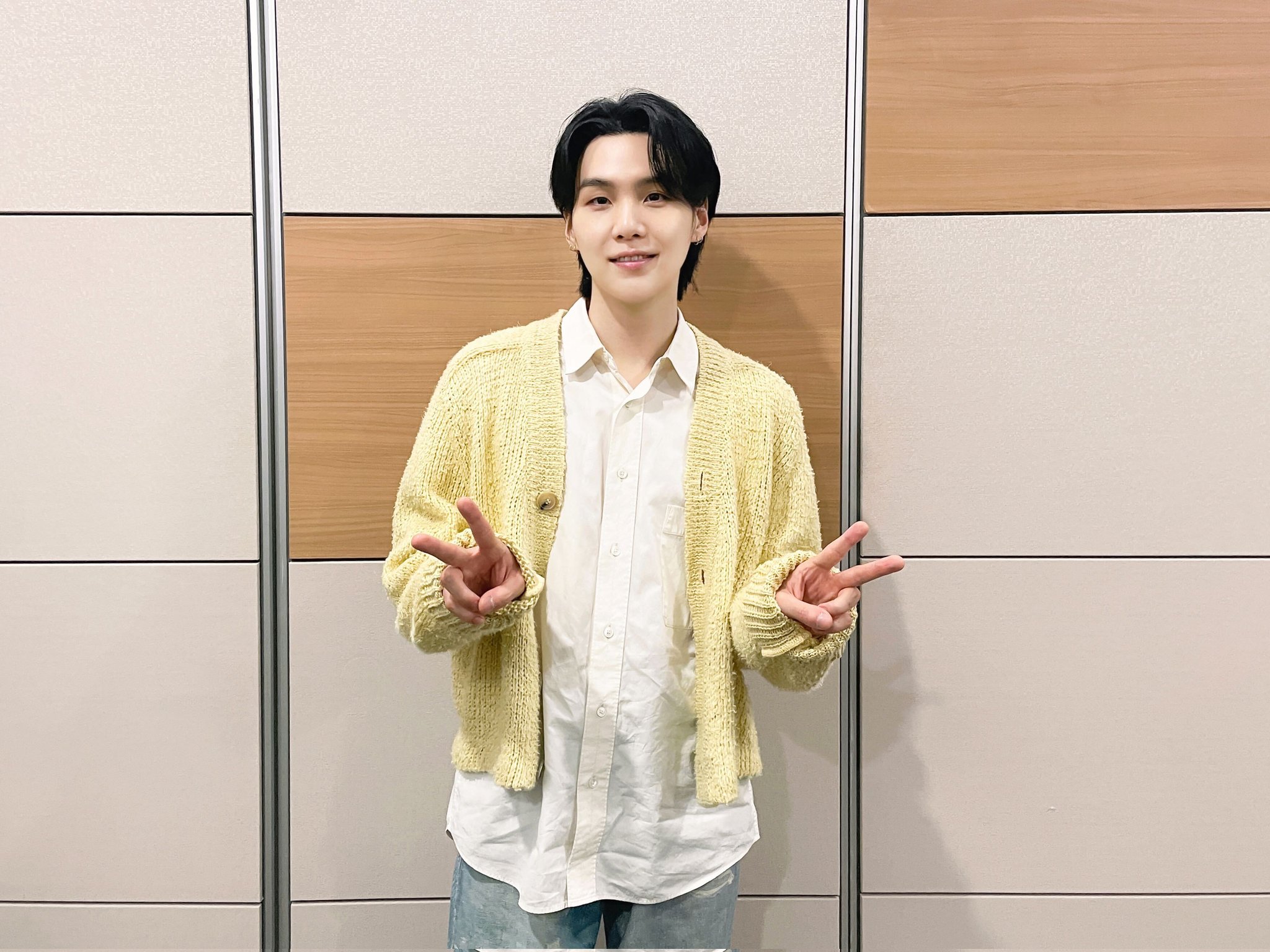 Many people have left interesting comments when seeing this moment of SUGA being recorded:
- I think SUGA changed the most out of the BTS, maybe tied with V, He used to be indifferent and cold-ḅŀööďed, now he's so sweet and affectionate, it seems so strange to me. And V too, he used to be a goof-ball, a very weird individual, now he's so calm and collected, not to mention, considered one of the ̾s̾e̾xiest men alive. BTS really changed and I don't really know if I am just nostalgic or biased but I feel like I miss the old BTS ~ pre-MOTS series
- I hope he's still performing at 60 too, at the very least it might help to stop the rampant ageism that goes on in entertainment.
- anyway yoongi finishes his US leg today i'm genuinely so proud of him like this tour must have been so scary and difficult to plan and execute but he's literally done so well like every single stop he's given it his all i'm so grateful i got to see him ;)
- I SHOULD HAVE BEEN THERE WITH YOONGI PLANNING OUR FUTURE AND PREPARING OUR KIDS SCHOOL PLAN
- You can rest anytime you want but we will always be there to support you
- He said the truth but i think if they hold a concert at 60yrs old, i will be about 50s and it is still good for me to dance with other fellow ARMYs
- Yes and after 60s they will grow old together as dads, live their own happy life with their lovers and we still witness them
- This is the most beautiful moment of my life and i think BTS too
Meanwhile, SUGA is still maintaining a pa̾s̾sionate career with many achievements from his solo album D-Day, which he released last month under the moniker Agust D. After his US tour, SUGA will perform in Jakarta, Indonesia on June 26 and 28. His next stop is Kanagawa, נαραи, with performances scheduled for June 2 and 4.
Next in the first half of June, he will travel to Bangkok, Thailand, for shows on June 9 and 11, then ṩïńġäṗöŕệ for performances on June 16 and 18. The last part of the tour. The show is slated to end with consecutive performances in Seoul on June 24 and 25 - completing projects that SUGA has envisaged in 2023.