Jungkook has earned many nicknames since debuting in 2013. Whether it's "Golden maknae," "Triple Threat," "Bunny," and many more, ARMYs love giving Jungkook fitting names to match his talent, visuals, and charisma.
Well, it seems like Jungkook might have earned a new nickname after his historic performance at the World Cup opening ceremony.
On November 20, Jungkook made headlines when he performed the song "Dreamers" at the event, gaining attention for his truly legendary performance.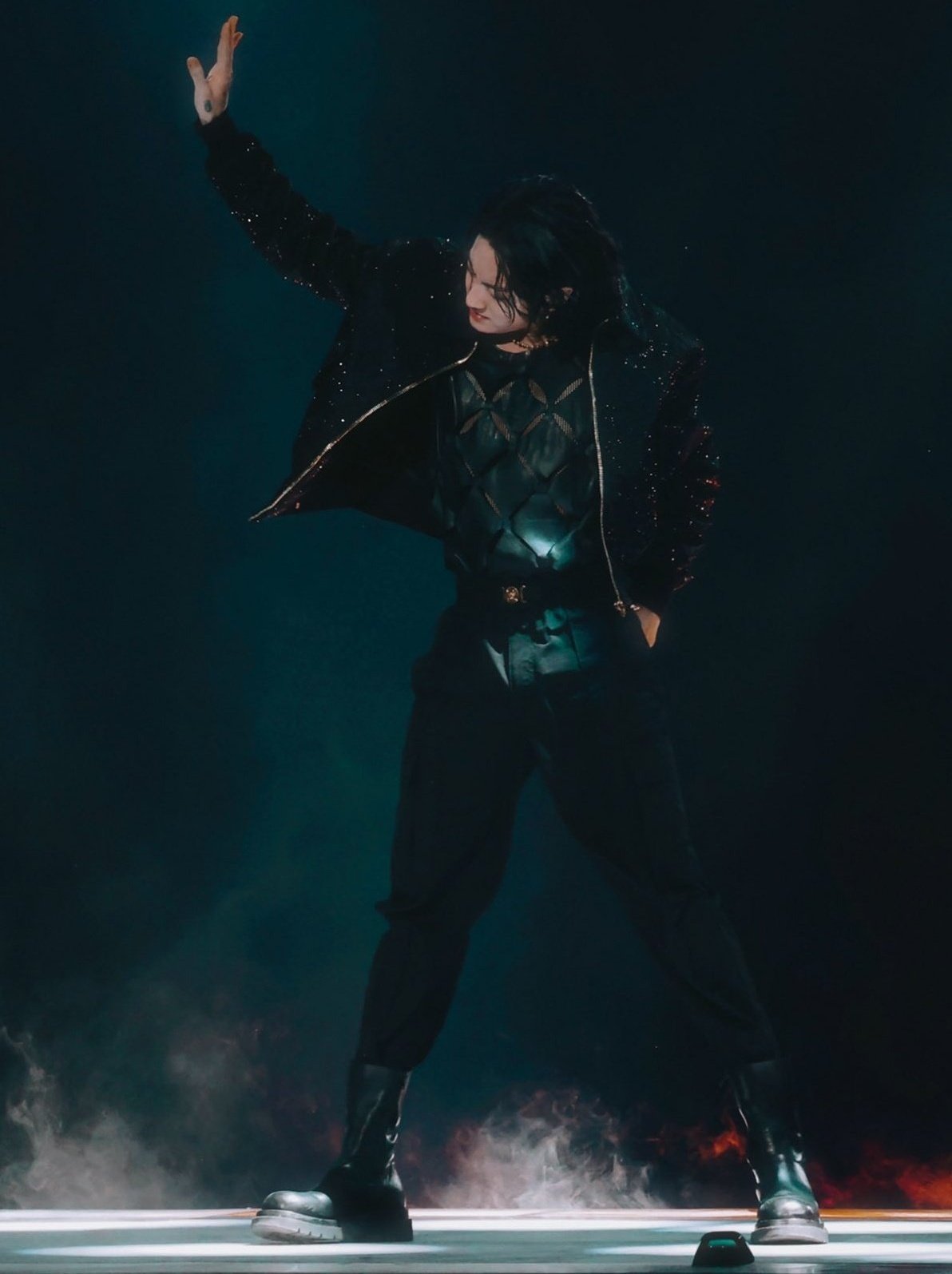 During the performance, both ARMYs and the members of BTS couldn't stop cheering on the group's youngest member.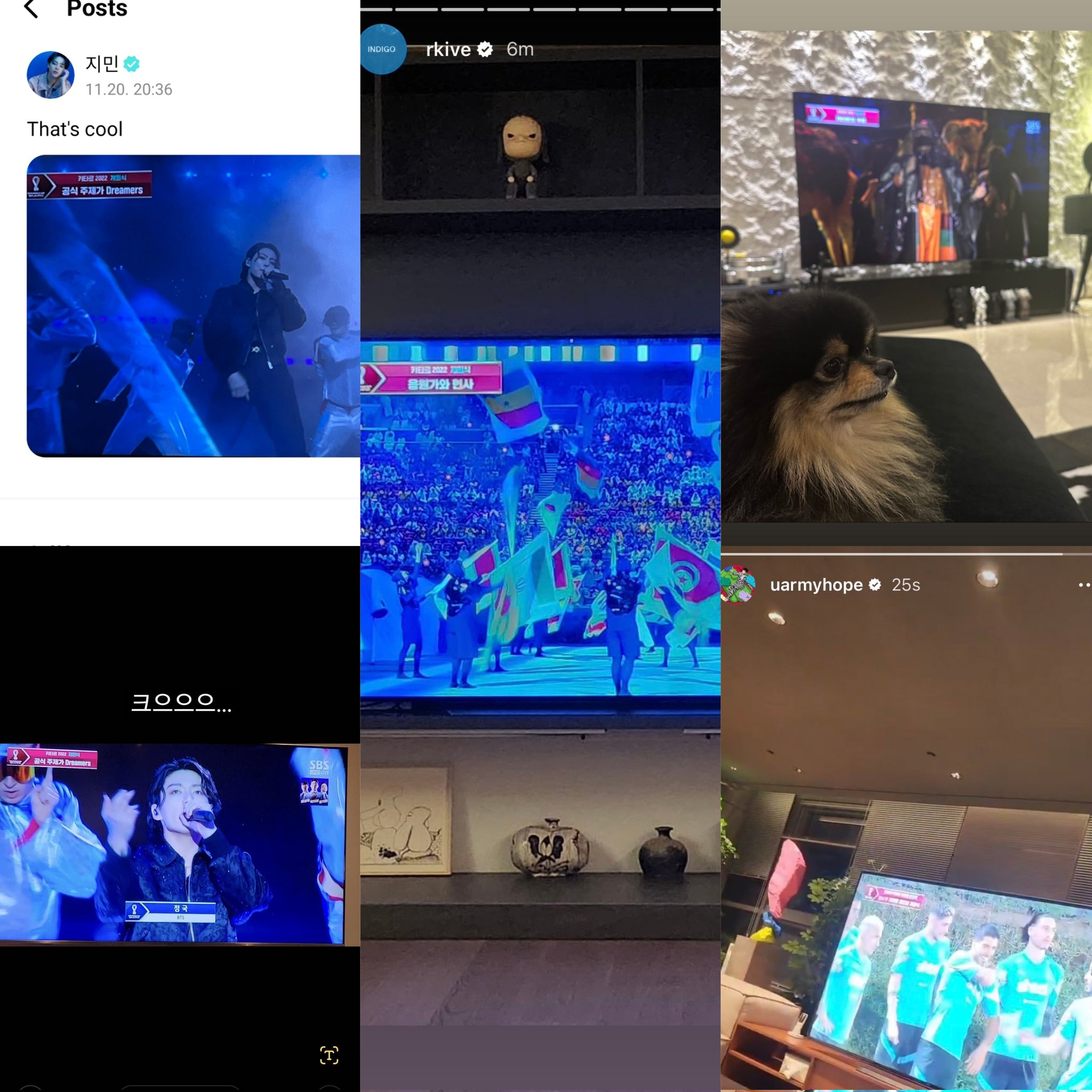 Of course, ARMYs and the members of BTS supported Jungkook, but it seems that he also captured the hearts of locals (non-K-Pop fans). On social media, those watching the World Cup couldn't stop praising the idol's performance, cheering him on for such an impactful stage.
In particular, many ARMYs noticed that Jungkook seemingly earned a new nickname during his performance.
In tweets found by ARMYs, many locals couldn't stop comparing Jungkook to legendary performer Michael Jackson. Not only was the phrase "Michael Jackson" trending during the event…
- locals thinking jungkook looks like Michael jackson i get it cus this picture#%&%*
- Jung Kook is Michael Jackson in the making
- Trouxeram o Michael Jackson pra copa, muito foda seloko
- por deus entrou o menino do bts minha mãe perguntou MICHAEL JACKSON??
- There is No next Michael Jackson.. But Jungkook is indeed gonna make a name for himself up there. Such a great talent!!
- michael would've absolutely loved jungkook
- cries remember when namjoon called him jungkook jackson
- his stage presence resembles Micheal's so much and he kinda sounded like him on the song too
- JUNGKOOK IS JUNGKOOK & MICHAEL JACKSON IS MICHAEL JACKSON. MJ IS OFC A LEGEND. NO NEXT FOR BOTH OF THEM. JUNGKOOK IS JUST 25 & HE IS DOING AMAZING WITH MAKING AND BREAKING RECORDS EVERY OTHER DAY. HE IS ONE OF THE BEST VOCALISTS & PERFORMER. LETS LOVE AND SUPPORT JK THE WAY HE IS
- I think he says it because he's gonna be a legend like Michael was, not that he's gonna be the next Michael. There are no substitutes in music.
Even ARMYs watching the performance revealed that their own family members had compared Jungkook to Michael Jackson.
It isn't the first time Jungkook has been compared to Michael Jackson. In 2021, music critic Kim Young Dae recently wrote an article for Rolling Stones Korea reviewing the group's track "Butter." In the article, he praised Jungkook for his presence on stage and compared him to two legendary performers in the business: Michael Jackson and Bruno Mars.
Kim Young Dae said that: "Jungkook is so outstanding in creating a sense of rhythm & groove through his staccato & syncopation that he reminds me of Michael Jackson or Bruno Mars."
As expected, Jungkook captured not only the hearts of ARMYs with his performance but even those who might not be BTS fans. It isn't surprising that the idol gained over two million followers after the performance ended, and it showcases his influence.