Only a few hours left until the opening ceremony of the 2022 World Cup will take place. This is also the stage that ARMYs are looking forward to - where Jungkook will first perform the theme song for the 2022 World Cup - Dreamers.
Previously, when Jungkook was announced as one of the singers to perform the World Cup theme song and before the song was released on Spotify, he received a lot of criticism for not being suitable for the song. World Cup vibe. But as soon as the song Dreamers was released, it caused soccer fans to simultaneously apologize to Jungkook for being infatuated with him.
Here is the reaction of netizens and football fans after hearing Dreamers performed by Jungkook:
According to the announcement from the World Cup host a few weeks ago, Jungkook will perform at the opening ceremony alongside other big names like American rapper Lil Baby, who just released the World Cup song "The World is Yours to". Take". Jungkook made history when for the first time since 1998, the new World Cup saw a solo singer perform at the opening ceremony of the global soccer event.
Jungkook is also one of the artists performing 1 of the 4 title tracks. In addition to Dreamers and The World is Yours to Take, famous Canadian actress Nora Fatehi will also perform one of the World Cup's theme songs titled "Light The Sky". Meanwhile, another song of this year's World Cup is the song "Tukoh Taka".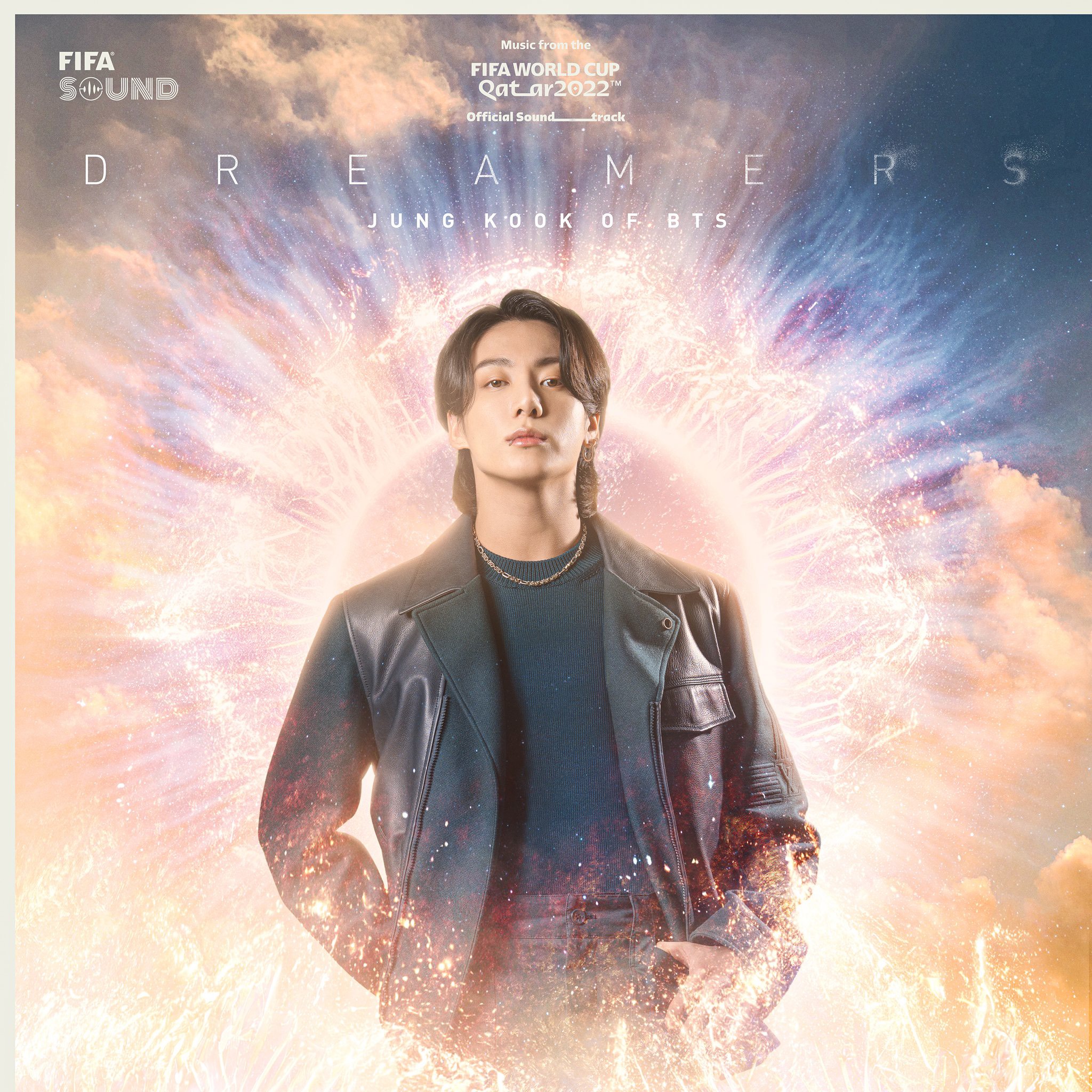 Previously, these songs were said to have less exciting and attractive melodies than the World Cup theme song of previous years. Many football fans even asked FIFA to invite Shakira back with her World Cup songs. In particular, Jungkook himself was criticized by a part of the audience for thinking that a K-pop artist would not be able to create a hit for the World Cup.
But after Dreamers was officially released today, netizens and football fans had completely opposite reactions. They simultaneously apologized to Jungkook for giving him a negative review before listening to this song.
"Dreamers" with its vibrant melody and lyrics bringing great cheers has made fans of the king sport bow their heads. They constantly expressed surprise at Jungkook's vocals and praised the song's greatness:
- I'm not even a stan but this is as good as the iconic 'waka waka'dreamer simply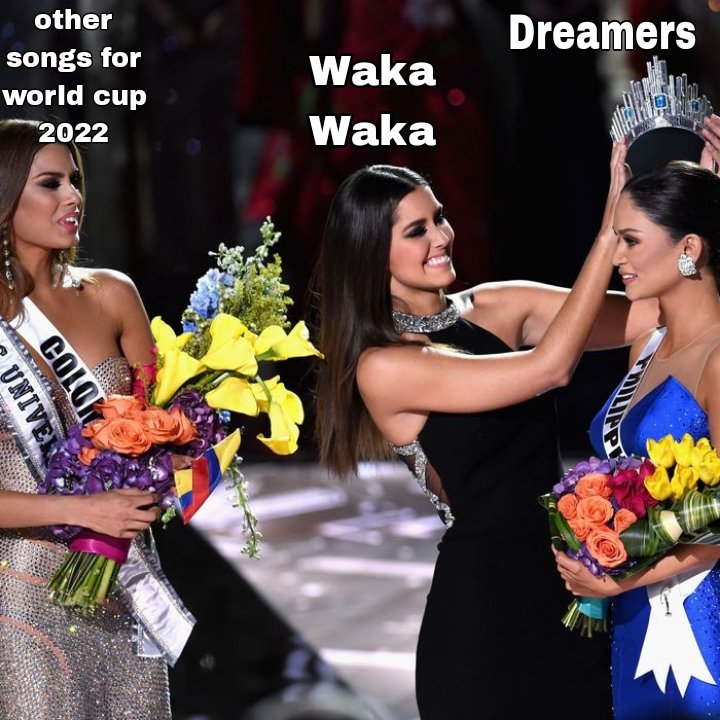 - Not a bts fan but this song kinda ate, might have to dig into jungkook and bts discography
- This is probably the greatest ever world cup song of all time for me Jungkook is up there as one of the greatest artists of our generation BTS army were right all along
- all the praises and supportive words and love from non fans, football fans and locals to jungkook's dreamers is everything to me. them saying that jungkook saved the world cup and made the best song… he deserves this sm i'm so happy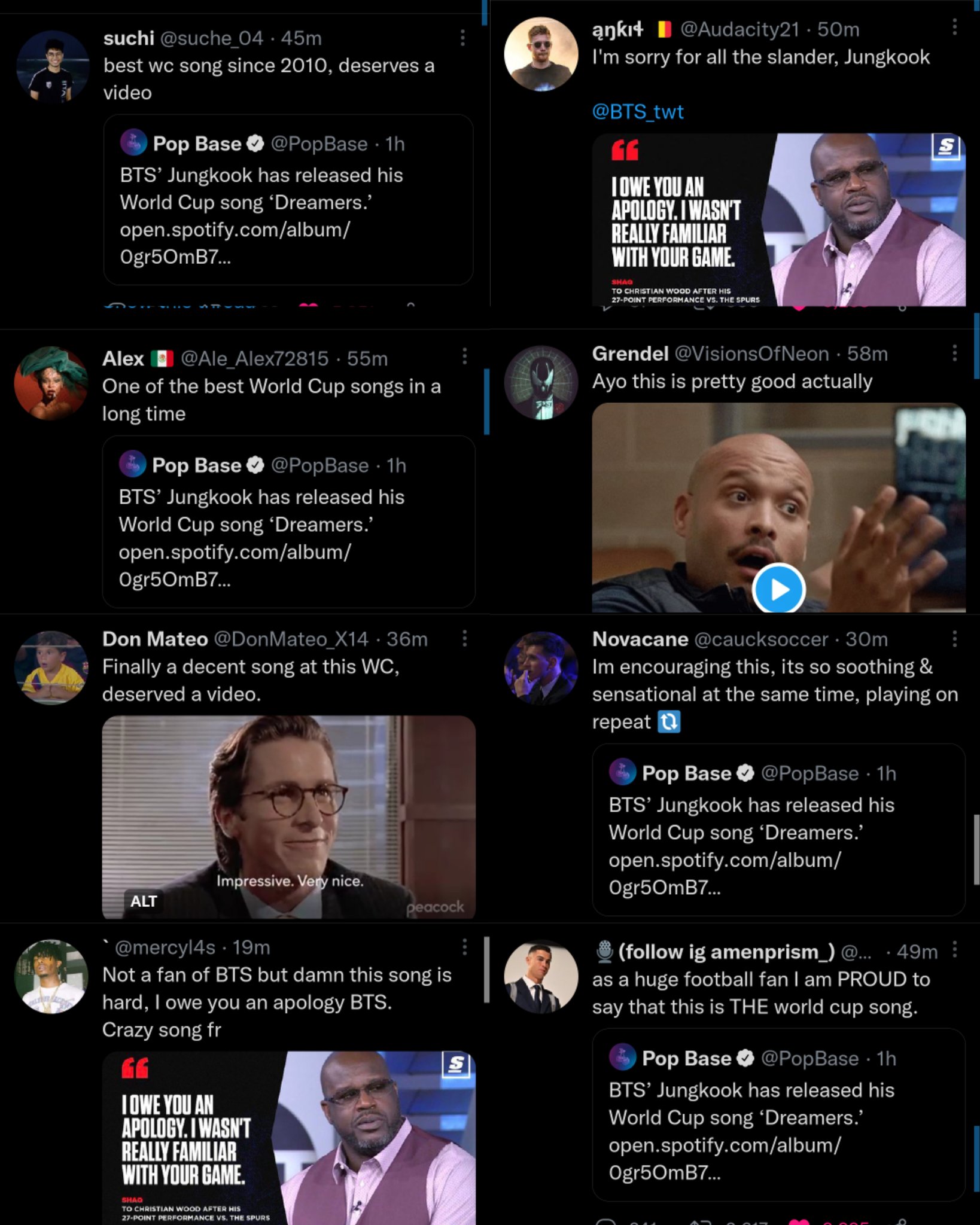 - Locals and football fans praising Jungkook DREAMERS literally seen videos and posts praising tiktok, twt, fb...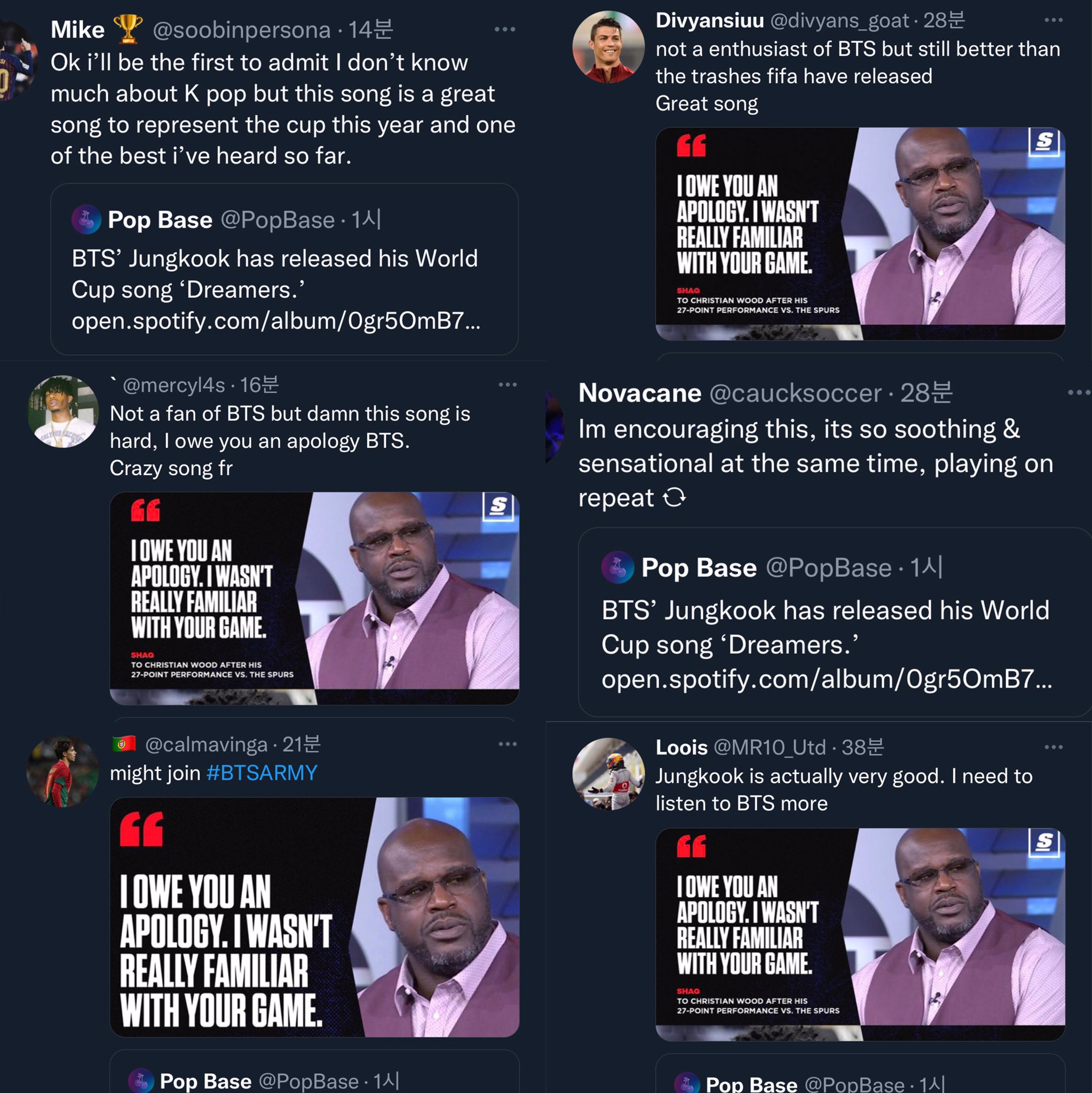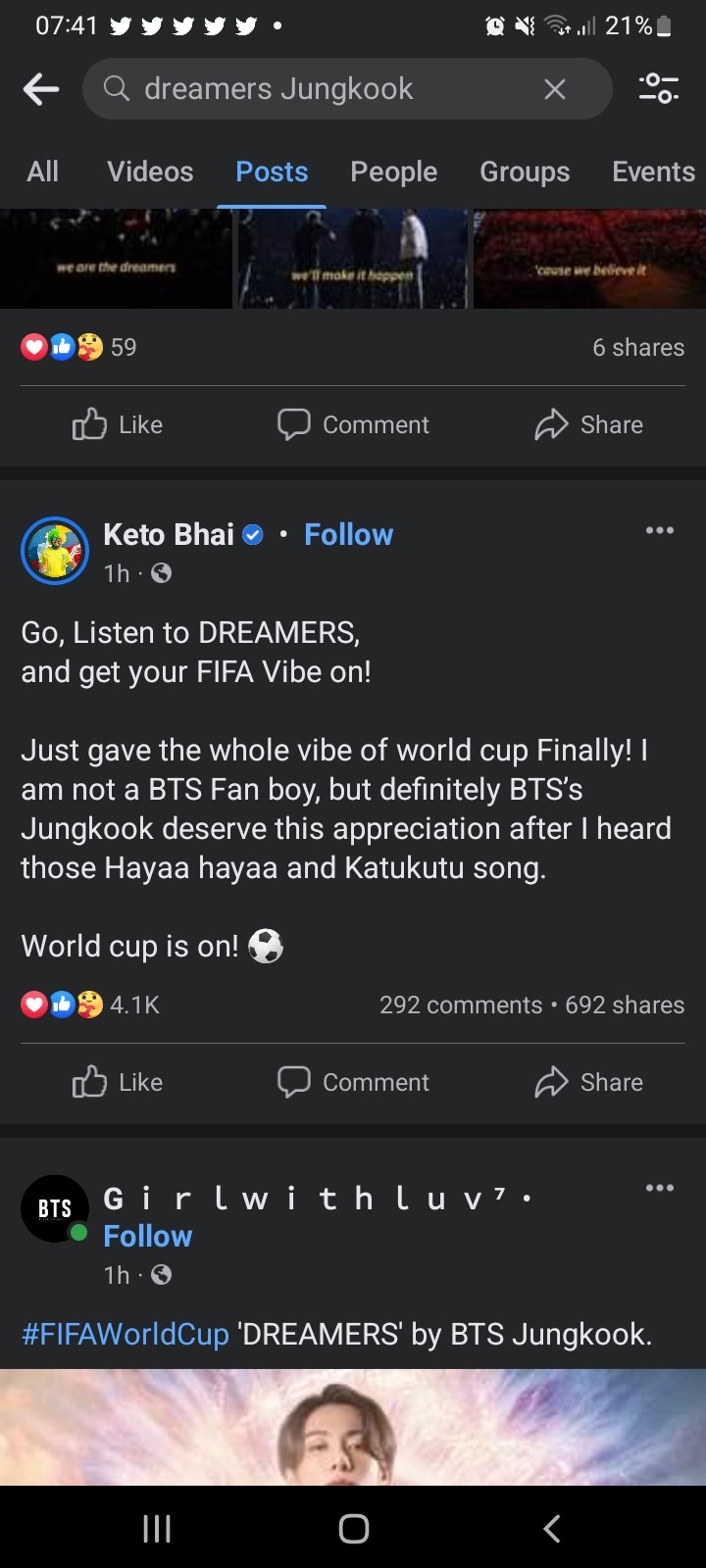 - SEEING HOW MUCH LOVE JUNGKOOK IS GETTING FROM FOOTBALL FANS AND LOCALS, PROUD IS REALLY AN UNDERSTATEMENT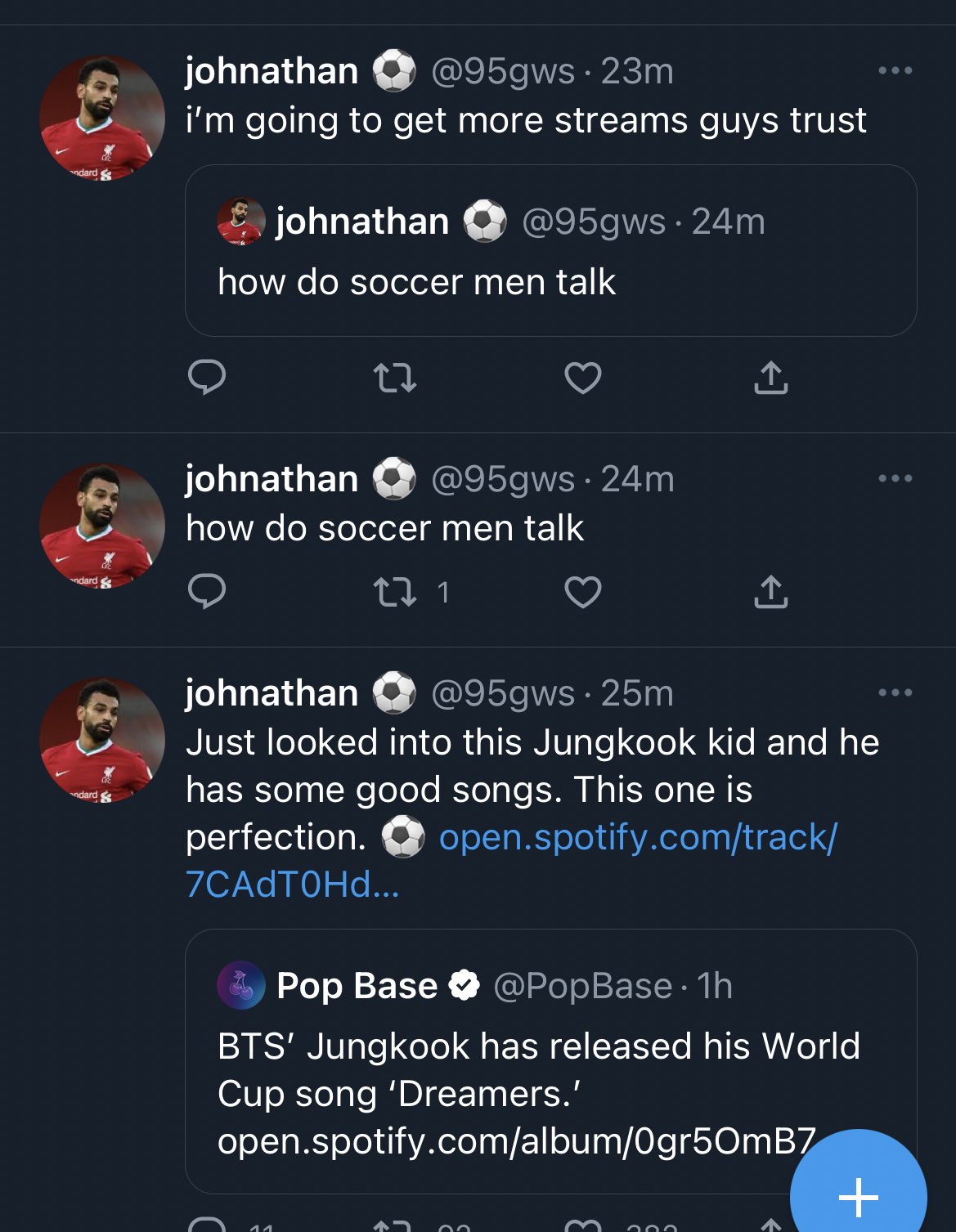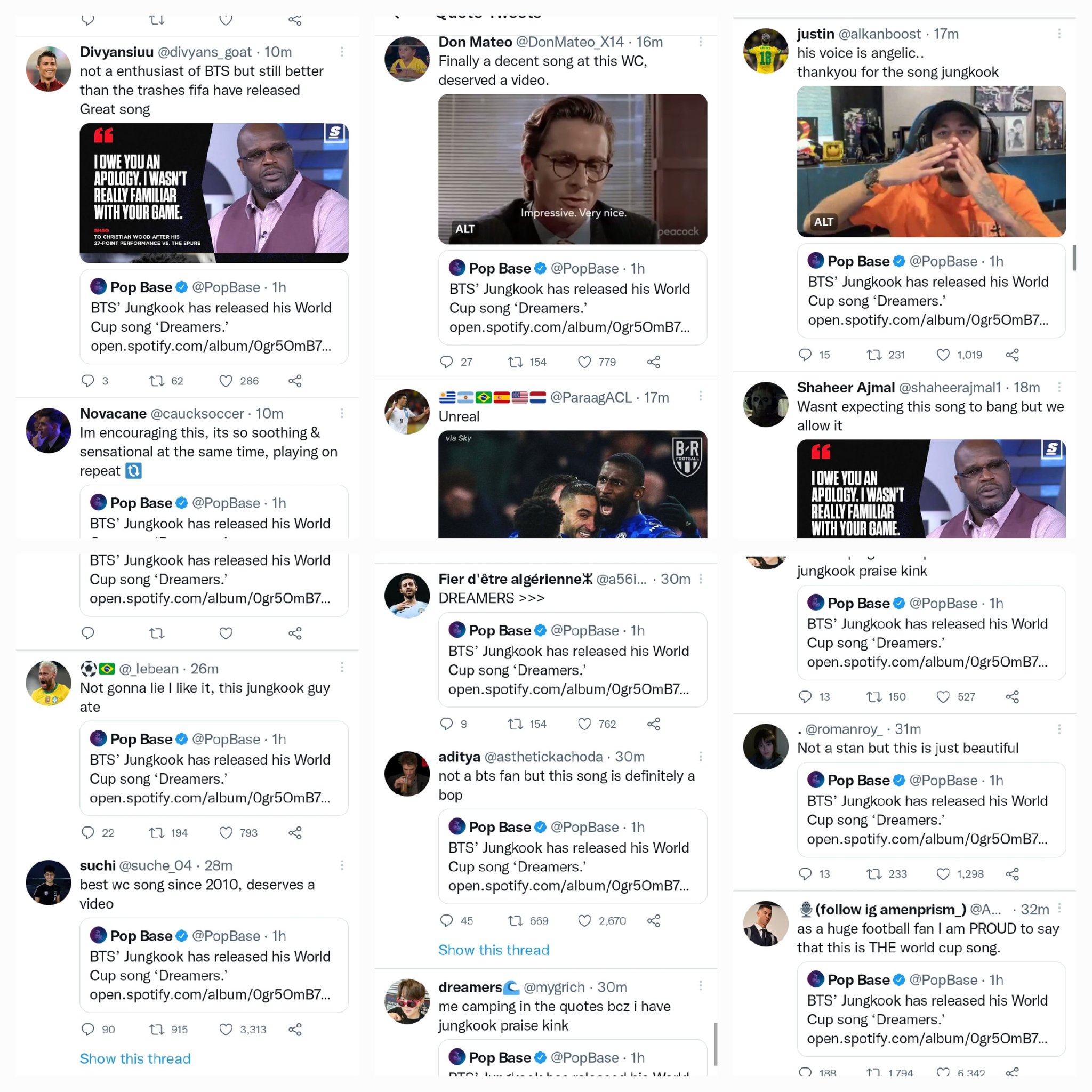 - All Football fans to JUNGKOOK and BTS
- football fans and locals falling inlove with jungkook's voice and praising him is making me emotional
- The amount of praises jungkook getting from locals and football fans like he deserve!!! im so proud of him
- The positive feedback from football fans and locals of Jungkook's song dreamers is making me proud and happy. They said this is a real FIFA song and continued to praise his voice and the meaning of the song.
Without a doubt, Jungkook created the most outstanding hit of the Qatar 2022 World Cup and followed in Shakira's footsteps when creating a jubilant World Cup atmosphere through his music. So proud to see Jungkook making others regret their initial judgments of him! He deserves so much more.
Next, let's cheer for Jungkook at the opening ceremony of the World Cup at Al Bayt, a 60,000-capacity stadium. With the promise of Qatar when using technology to create a party of lights, sounds and images, promises to bring the most spectacular opening day in history and send a welcoming message to fans around the world. world, Jungkook will surely make the performance legendary.