Besides makeup, hairdo has also become an indispensable step for Kpop idols before stepping on stage. Beautiful hairstyles will make the faces and auras of idols completely different as well as show more of their beauty.
BTS is no exception and of course, there have been a lot of hairstyles over the years of BTS that make ARMYs fall for being so beautiful. One of the familiar hair stylists of BTS must be mentioned is Park Nae Joo.
Recently, while participating in a show, the staff of Park Nae Joo's hair salon revealed how to create volume for BTS' hair as well as the secret behind the accessories used for BTS.
If you are a person who learns carefully about Kpop and BTS, you will surely be familiar with hairstylist Park Nae Joo. She owns the famous hair salon Bit&Boot and has a lot of celebrity clients who come here. Including K-Pop groups like TWICE, NCT, TXT and especially BTS.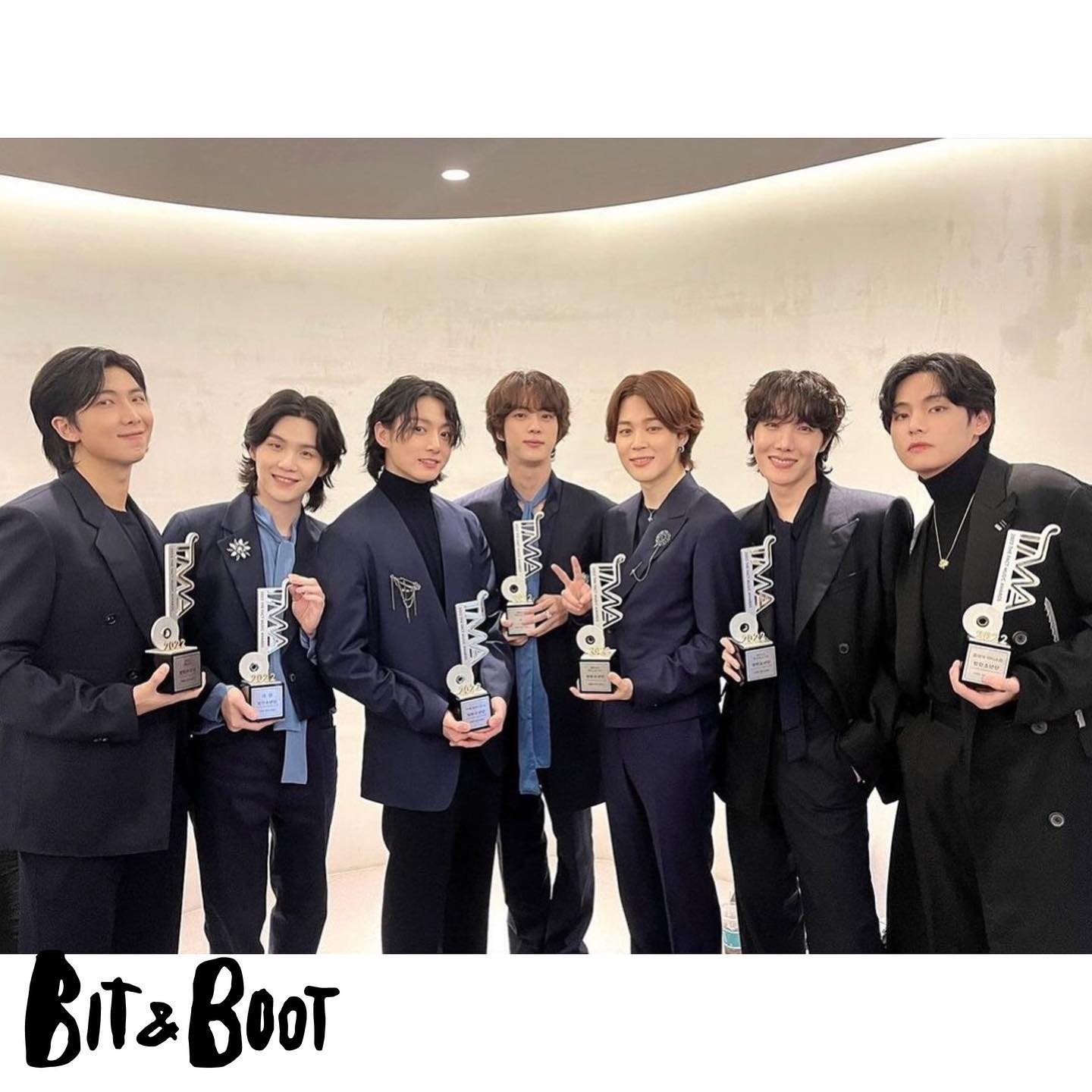 When working with Kpop idols, she and her collaborators have their own notes as well as indispensable items when styling their hair. This is also different from others and becomes a signature item for later idols.
While naming the favorite items Bit&Boot staff use on K-Pop idols, hairstylist Hye In revealed why the BTS members are sometimes seen wearing hairpins on their way to schedules or while on standby.
She said that not only BTS but also most idols are captured with this shape. Because anything can happen during pre-recording, Hye In and the Bit & Boot staff insisted that they still keep extra hairpins for the female idols.
Meanwhile, for male idols like BTS, she used something a little different. Hye In keeps her trusty curling pins because they help achieve a distinctive look.
She also added that with the help of clips and some hairspray, the male idol's bangs can go from smooth to thick.
Then, Hye In also set an example by doing a hairpin on hairstylist Ha Min's hair. Hye In demonstrated how easy the process is.
She added more when praticing it: "You've probably seen a lot of photos like this on social media. A lot of artists do this. When you apply hair spray to curl pins and put it in your hair, it maintains the volume for a long time."
While the clips look like they're holding everything in place once it's styled, it's actually a volumizing tool. Listening to hairstylists share their favorite tools and kpop artists' secrets to making our hair as beautiful as theirs is also fun.