Well, for anyone who has a lover, jealousy is an unpleasant feeling, but it is also as exciting as a spice to add to the dish of love. Therefore, even though they are famous stars, BTS members are also fluttering boys and they can't help but be jealous when they have a girlfriend.
In an interactive game, the BTS members once gave a hypothetical situation in which they had a girlfriend and how they would react when it happened. Finally, through the opinions of the BTS members, it is possible to determine which members are the most jealous of the group and it makes the fans excited.
Let's find out which BTS member is the most jealous type of boyfriend in the group below:
Although all these years, the BTS members have never revealed any of their love relationships, and understandably, they don't have the time and it doesn't fit in their careers right now. in. But in the future, BTS will definitely have girlfriends and lovers who can accompany them for the rest of their lives.
Even if they are global K-pop superstars, behind the scenes, BTS are also ordinary guys with emotions similar to ours. And jealousy is one of those feelings, when it comes to love between them and girls.
Have you ever wondered which BTS member is the most jealous one? It seems difficult to give an exact answer because we have never seen the situation in real life but a rare hypothetical situation discussed by BTS will provide some of the answer.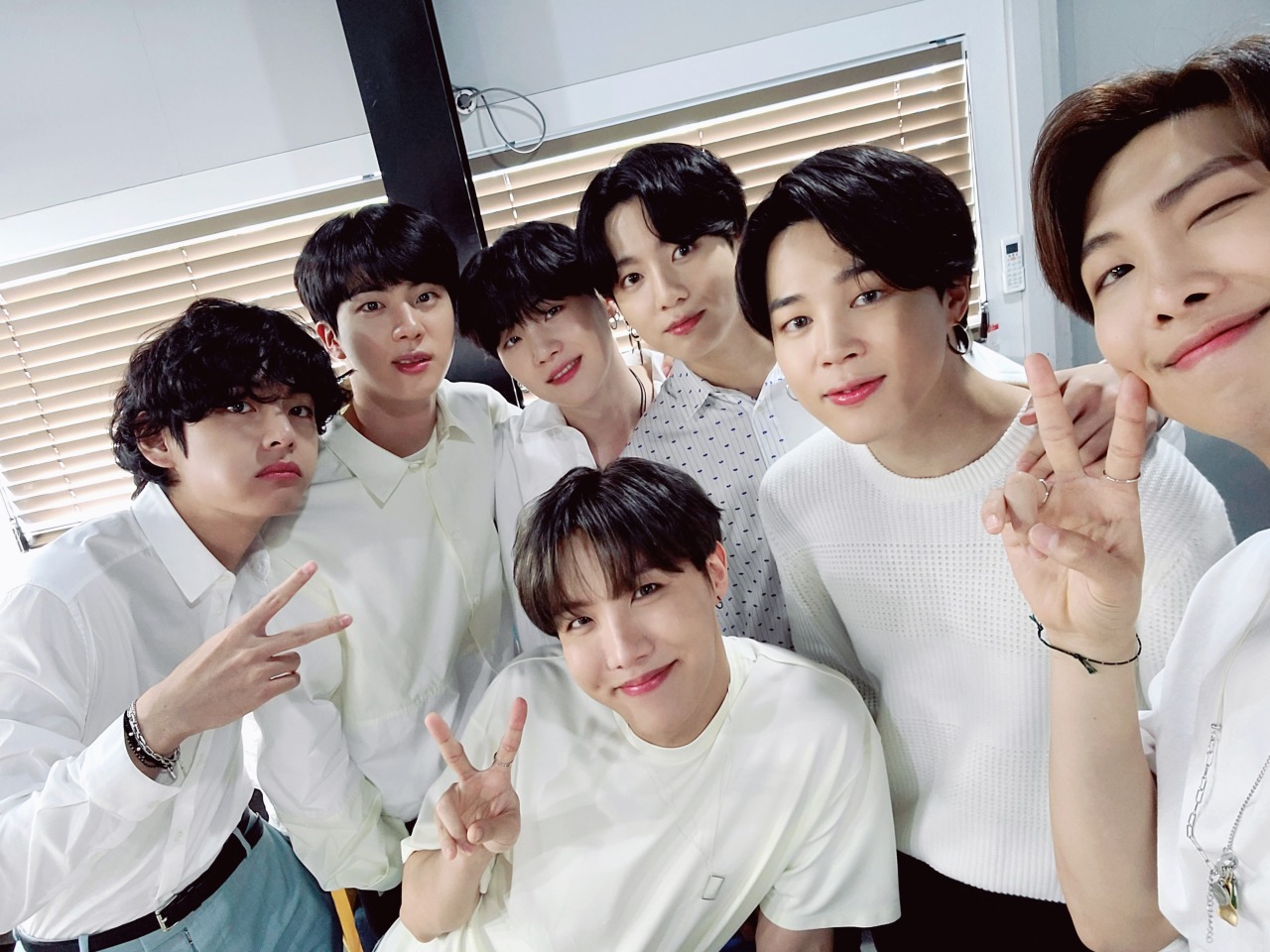 Specifically, in a debate about 'Perilla leaves', BTS members shared their views on whether or not it is okay to let your friend split perilla leaves for your girlfriend. For those who don't know, the debate about perilla leaf or sesame leaf is a trending question in kσrєα.
The text of the situation is: "If your friend sees that your girlfriend is having trouble separating a sesame leaf to eat and your friend comes to her side to help her with his own cutlery would you get jealous?".Although in some parts of the world it may be normal but in kσrєα this act is very intimate.
As for BTS, they had very interesting reactions to the situation and it revealed who is the most 'jealous' boyfriend of them all!
When every member shared their opinion on the fictional situation, Jungkook immediately replied that he wouldn't let another man be with his girlfriend and couldn't see her with other men. He further revealed that if he held his girlfriend's hand once, he would fall in love with her and even marry her.
Another surprising member was V, who next reacted quickly and completely agreed with Jungkook's comments. Without a doubt, V and Jungkook are the only two members who feel offended even by imagining a man close to their girlfriend. In the end, thanks to the reactions of the two younger members, the other members all concluded that they are the ones who get jealous the most.
Even when fans asked V again about that situation on Weverse, V still made a firm decision that: "LOL. Never ever".
Meanwhile, Jungkook used to be famous for his school love story. He revealed that he never expected true love, for him, having a relationship is like not having a relationship at all.
Jungkook said in an interview, "This was when I was young, and it was like I was in a relationship but not really in a relationship. When we were young, we would go out with each other as a joke and stuff. If we look at elementary school kids. We would just say 'Let's go out and like, I don't really like meeting up and stuff. I don't really like going out either. It had been 200 days, I still didn't meet up with her (laughs). There was a time like that. So I said, 'Let's break up.'"
Well, BTS's comments surprised fans, but many also guessed the answer correctly because of their careful consideration of their personalities!